Avatar – Summit Music Hall – Denver, CO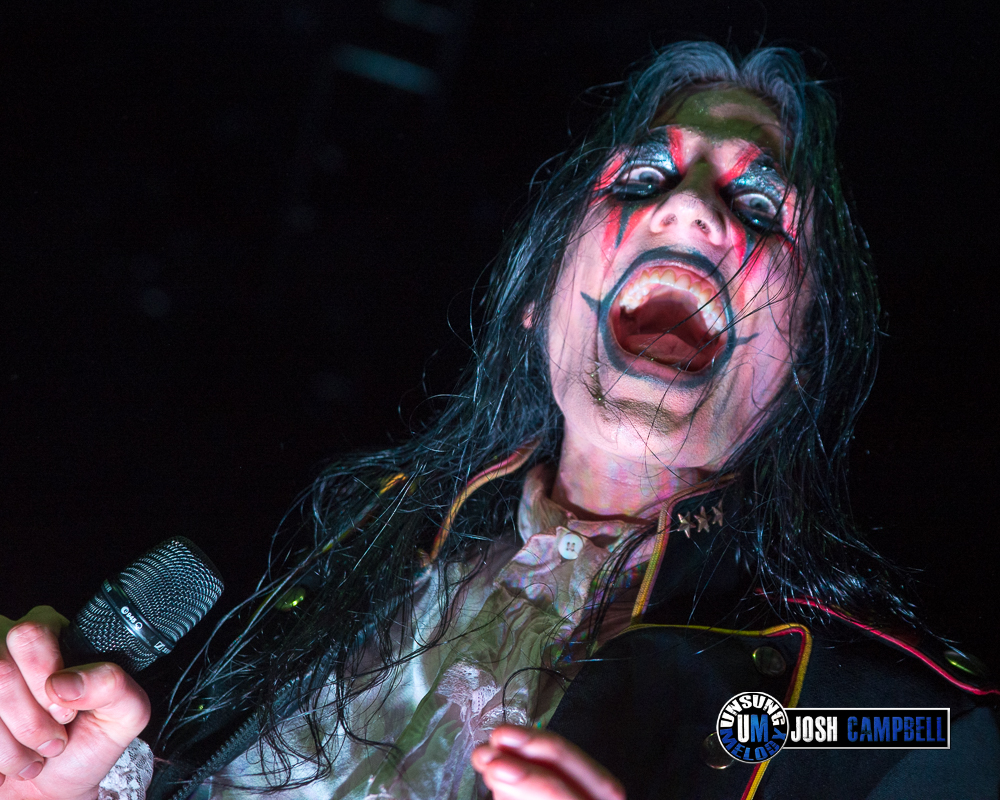 On January 31st, Avatar blew the doors off of Denver's Summit Music Hall. Their bombastic, explosive, and incredibly theatrical show brought in droves of fans and music lovers.
The King (Jonas "Kungen" Jarlsby, guitars) ascended the stage upon his throne, while Henrk Sandelin (bass), Tim Öhrström (guitars), John Alfredsson (drums) and Johannes Eckerström (vocals, and the face of Avatar) kicked off an evening of unforgettable tunes and magic.
The show was incredible, and the only way to get an inkling of what they do on stage is seen here in our photo gallery.
AVATAR Photo Gallery
An additional treat for the opening of the show was Hellzapoppin Circus Sideshow. Bryce "The Guvna" Graves, and his band of cohorts performed to the shocked crowd. Sword-swallowing, fire-breathing, piercings, and a plethora of other wild stunts were part of the show.
Hellzapoppin Circus Sideshow Gallery
AVATAR
Facebook
Instagram
Twitter
Website
hellzapoppin Circus Sideshow