Lethal Injektion Release Official Music Video for "No Turning Back" Off of 'Judgement Night' LP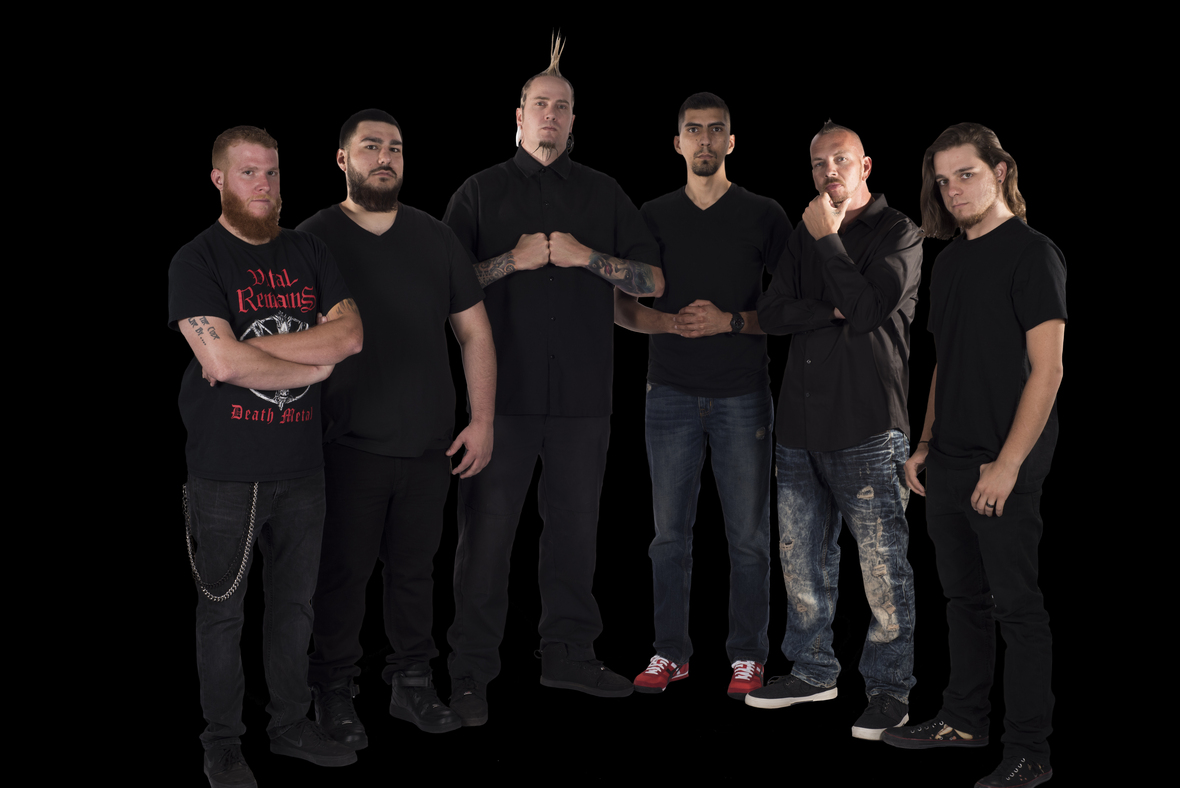 Tucson, AZ based, West Coast Metal band Lethal Injektion has released the Official Music Video for their single, "No Turning Back," off of their September 2017 released Judgment Night LP. Originally premiered on Tattoo.com, "No Turning Back" was directed by Irin Daniels of Marmera Creative.
"No Turning Back" is about fighting for your dreams no matter what and against all odds, until you get to the point of no return! There IS No Turning Back" – Jonathan Russell (vocals)
Download / Stream 'Judgement Night' Online:
iTunes | Amazon | Spotify | Google Play
Click HERE to Purchase Physical Copy of 'Judgement Night'
Lethal Injektion is the newest Rap/Metal sensation, based out of Tucson Arizona. The band was put together with Tucson's hottest top tier artists to make an undeniable sound & movement.
Jacob Ryan, is a successful independent rap artist under the rap name The Raskal, who most recently won West Coast Artist Of The Year @ The Under Ground Music Awards in New York in December 2015. The Raskal has also had major write ups in The Source, allhiphop.com, World Star Hip Hop, along with other big features.
Jonathan Russell is most known for his amazing talents as the vocalist in his own band, Stands With Fists. Stands With Fists has had a lot of independent success as well doing several huge events such as Knot Fest & KFMA's Fall Ball just to name a few. Jacob reached out to Jonathan back in July, with an idea and concept never before seen or done in Tucson. A fusion of hardcore passionate hip hop lyrics, blended with high energy, aggressive metal tones and rhythms. The one thing missing was a band to make it all come together. Using his deep connections in the Tucson metal scene, Jonathan reached out to a young talented group of musicians to finalize this new super group. Guitarists Lawrence McIntyre & Jesse Espich team up with drummer James Ringstrom, and bassist Luis Rodriguez to provide a unique, yet marketable sound to accompany Jonathan's wide vocal range and dynamic melodies, as well as Jacob's gritty yet clever rhymes and distinct voice. Their debut single "Strength Through Struggle" has done amazing numbers, and is available on all major digital music outlets. The band released their follow up single and very first music video "Voices" on their YouTube channel Friday January 15, 2016. The band then followed up with their first studio recorded EP "Sex Is Power", which made an immediate impact charting as high as #8 on Itunes for new releases for the Rock Genre, and stayed at #1 on Amazon for new alternative metal release for the first 2 weeks. Be on the lookout for their second full legth album "Judgement Night" under the home umbrella RuffLife Recordz, comingSeptember 15, 2017.
Connect with Lethal Injektion online: