311's Unity Tour at the Riverbend Music Center in Cincinnati, OH.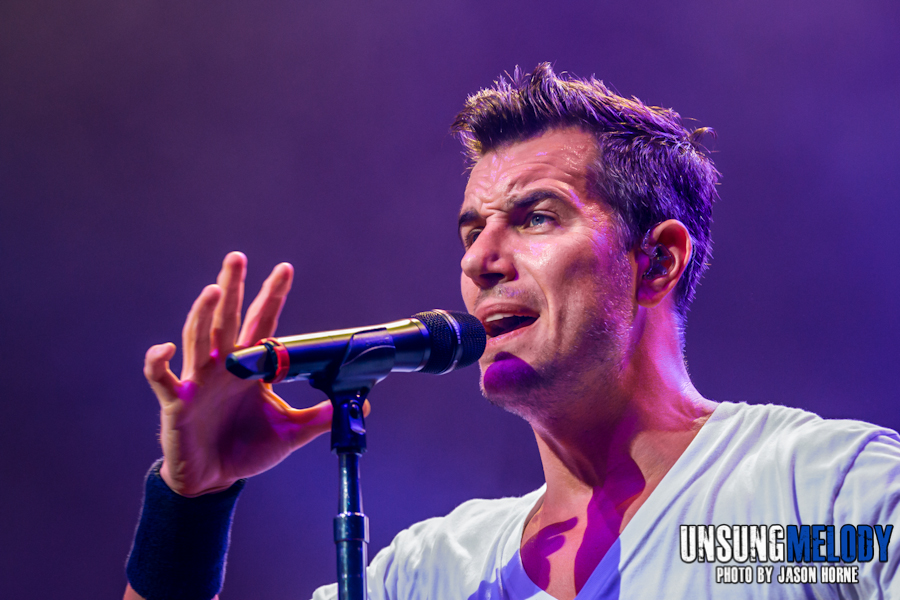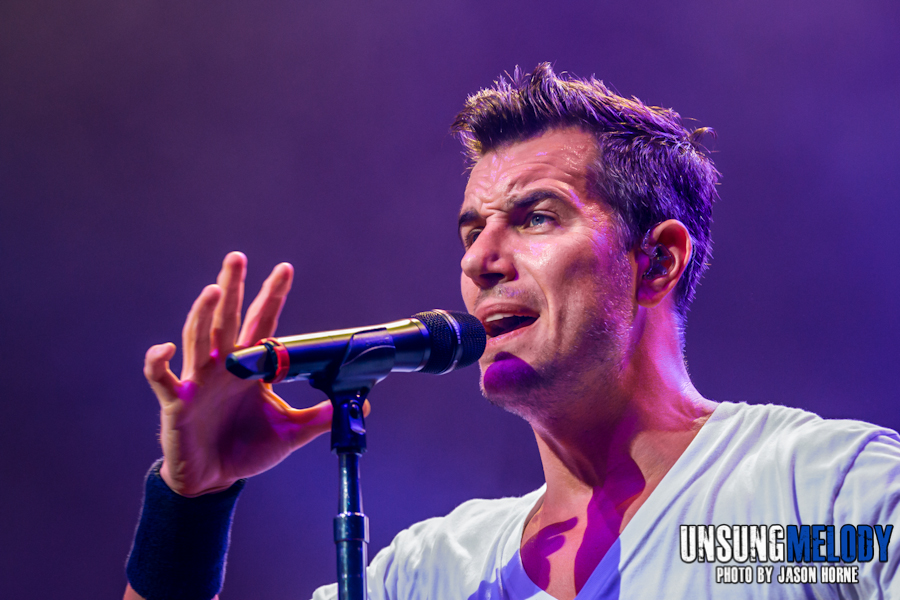 This past Friday, I got the opportunity to see a band that formed 25 years ago in Omaha, Nebraska. Even after their long, and sometimes difficult journey in this business, they've managed to stay together and retain all of the original members of the band. I'm talking about 311. The band consists of Nick Hexum (vocals/guitar), Doug "SA" Martinez (vocals/turntables), Tim Mahoney (lead guitar), Aaron "P-Nut" Wills (bass), and Chad Sexton (drums). Often labeled as rap rock, alternative rock, reggae, among other genres, they definitely bring their own unique style and sound to the table. Usually showcasing hints of rap, rock, reggae, funk, and some metal influences, 311 has managed to avoid the mainstream by staying true to the music they love and create, which I believe is why they have such a dedicated fan base that still continues to grow, even today.
On Friday, 311 brought their eleventh annual Unity Tour into Cincinnati's Riverbend Music Center. The Unity Tour is all about peace, unity, love, and most importantly, the music! With G Love & Special Sauce, as well as the legendary Cypress Hill on the bill, I knew going in it would be a fun time. I've had the privilege of attending this tour at least six times, and it just never seems to get old to me. They always find a way to keep things fresh.
Promptly at around 9:30 PM, 311 hit the stage and began their hour and a half's worth of music to a packed amphitheater of well over 5,000 fans. With ten studio albums to choose from, I knew they were going to have a long setlist. They ended up playing 21 songs, and included their infamous drum solo and P-Nut's bass solo, definite crowd favorites. One thing is for sure, no matter what songs they decided to play, this crowd had their hands up in the air almost the whole time and sang just about every word to every song. I can't think of anything more rewarding for a musician than to stand on stage playing your song and having the crowd sing it back to you with so much enthusiasm. Below is their set list:
1. Jackpot
2. Wild Nights
3. Sunset In July
4. Brodels
5. Beautiful Disaster
6. Plain
7. Full Ride
8. Purpose
9. All Mixed Up
10. Time Bomb
11. Applied Science (Drum Solo)
12. Large In The Margin
13. Come Original
14. Trouble
15. Amber (Bass Solo)
16. India Ink
17. Don't Stay Home
18. Down
19. Creatures (For A While)
Encore:
20. Freeze Time
21. Freak Out
These guys never disappoint. They have continued to create unique, amazing music for over 20 years, and they're one of the few bands I've seen that always sound amazing live, which means a lot to me. I guess that's why I have kept going to their shows all these years. If I had to sum up this show in one word, it would definitely be FUN. I had a blast and I know anyone who enjoys seeing an entertaining live show of rock music would love it too!
This tour will continue through August 4th, where they will wrap up in Las Vegas, NV at the Hard Rock Hotel. Do yourself a favor and get to this show!!
Click here for more 311 tour dates.
Check out my 311 photo gallery below: