2022 Knotfest Roadshow at Broadmoor World Arena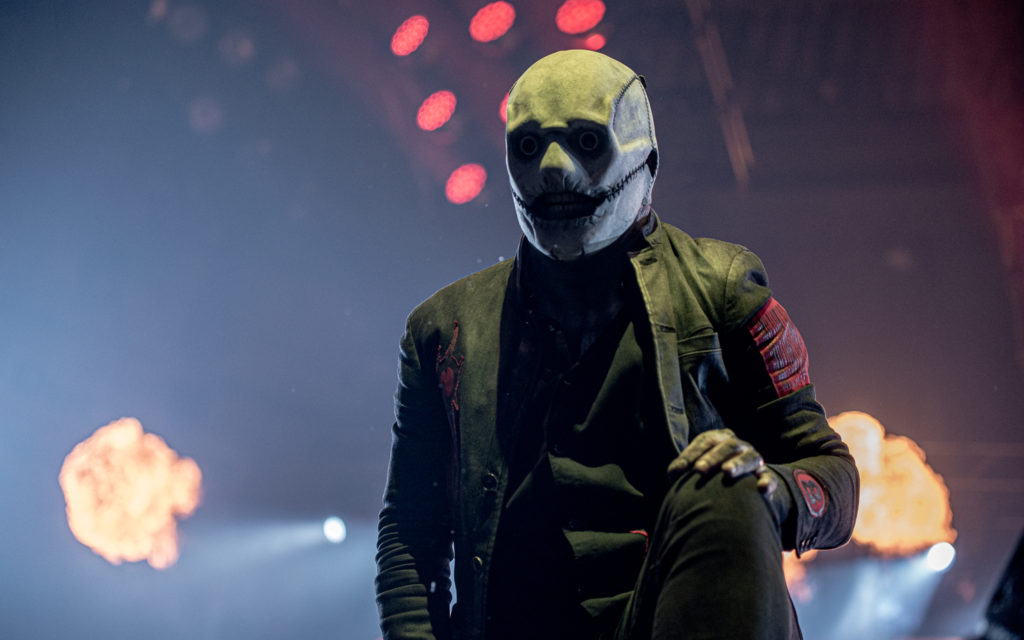 On June 9th, the Knotfest Roadshow made a stop here in Colorado Springs. The sold out event brought out fans of all types for all three bands, Ho99o9, Cypress Hill, and of course, Slipknot.
Slipknot has been known to take a diverse cadre of artists and individuals on tour, and this time was no exception. Opening up the show was Ho99o9, a band that has been making waves for the last decade. The up-and-comers carry themselves with a horror aesthetic, and a punk-rap sound. Seminal members theOGM (vocals) and Eaddy (vocals, guitar, bass, synthesizers) bring a uniqueness to their sound and vision. The combination of sounds and Halloween-esque stage presence and energy are not only an interesting, but apt group to open shows for Knotfest.
Cypress Hill took the stage shortly after, and although I'm not a fan of their music, I still knew almost every lyric while they performed. B-Real hasn't missed a beat, and he still sounds like he's on fire when he's up on stage. The band is a big supporter of marijuana, obviously, and they must have truly felt welcomed when they came on stage in, quite literally, a puff of smoke.
Touring with Slipknot probably seems outside the ordinary for CH, but let's all not forget, Slipknot's earliest music was nu-metal, incorporating rap elements and DJ/turntabling. So, a match almost made in hell.
Slipknot know how to kick off a set. Opening with "Disasterpiece", of course, the destructive energy ran rampant within the Broadmoor. "Wait and Bleed", of course, sets off the long-time fans that have been there since their self-titled effort. From their latest effort, next was "All Out Life", which was certainly a crowd favorite.
Throughout the set, they played a variety of fan-favorites ("Duality", "Vermilion","The Heretic Anthem") and big hits off their last several albums ("Before I Forget", "Dead Memories", "Unsainted", "Psychosocial") and even their latest song, "The Chapeltown Rag". Each cut was placed into the setlist in such a fashion to elicit revel from the metal crowd.
Over 25 years into their career, and the fellas in Slipknot fail to disappoint, yet. Between the masks, the stage presence and pyro, the music is what makes them who they are, and they are ONLY Slipknot.