POYNTE in Clarksville, TN and Bowling Green, KY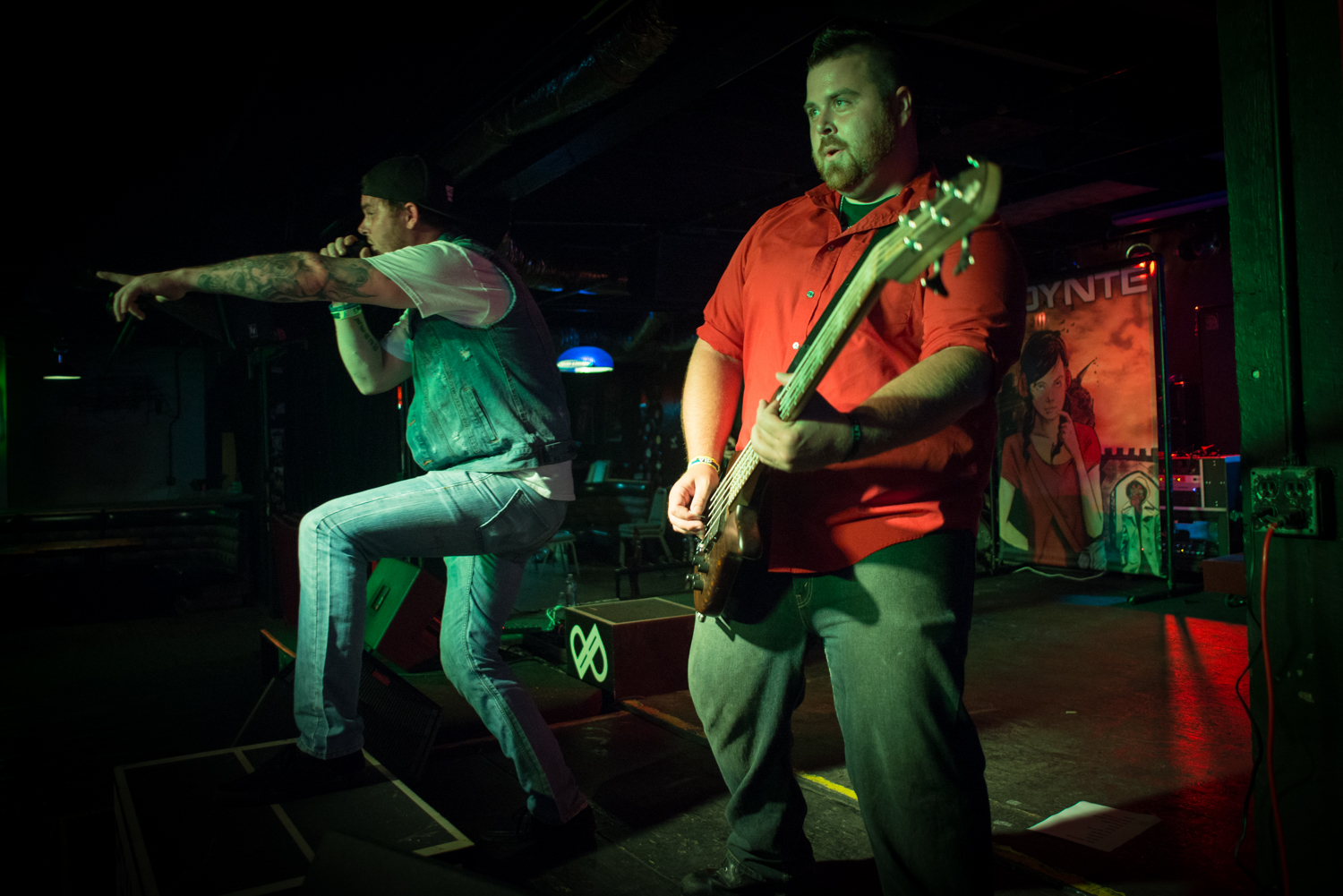 Here you will find a gallery of photos from a couple shows with POYNTE. The hard rockers from Atlanta, GA that recently announced they will be heading out on tour with TRAPT and Sons of Texas. Dates and venues are forthcoming, but the released time frame is July 15th-August 15th.
The band will also play a special hometown show in Atlanta on June 19th to celebrate their album, Discreet Enemy. (Purchase tickets here. VIP Tickets include soundcheck, meet and greet and a special acoustic performance before doors.) While many fans have expressed their love for POYNTE's song, The Villain, this show will give fans the rare chance to see the song performed in it's entirety. As guest vocalist Sami Michelson and her band, Alchemy, will be one of the support bands for the night. Rounding out the bill is Knoxville, TN's Annadale and Columbia, SC's Osara.
Be sure and check out POYNTE's debut video for their single, Hold On below:

Clarksville, TN at the Warehouse:

A little acoustic action from WDNS FM D93 in Bowling Green yesterday. When your guitarist doesn't make it on time…

Posted by Poynte on Saturday, June 13, 2015
Bowling Green, KY at the Spillway Bar & Grill:

Keep up with POYNTE below:
Official Site
Facebook
Twitter
Purchase your copy of Discreet Enemy:
Bandcamp | iTunes | Amazon | Google Play