Concert Photos and Review – Doll Skin – Colorado Springs, CO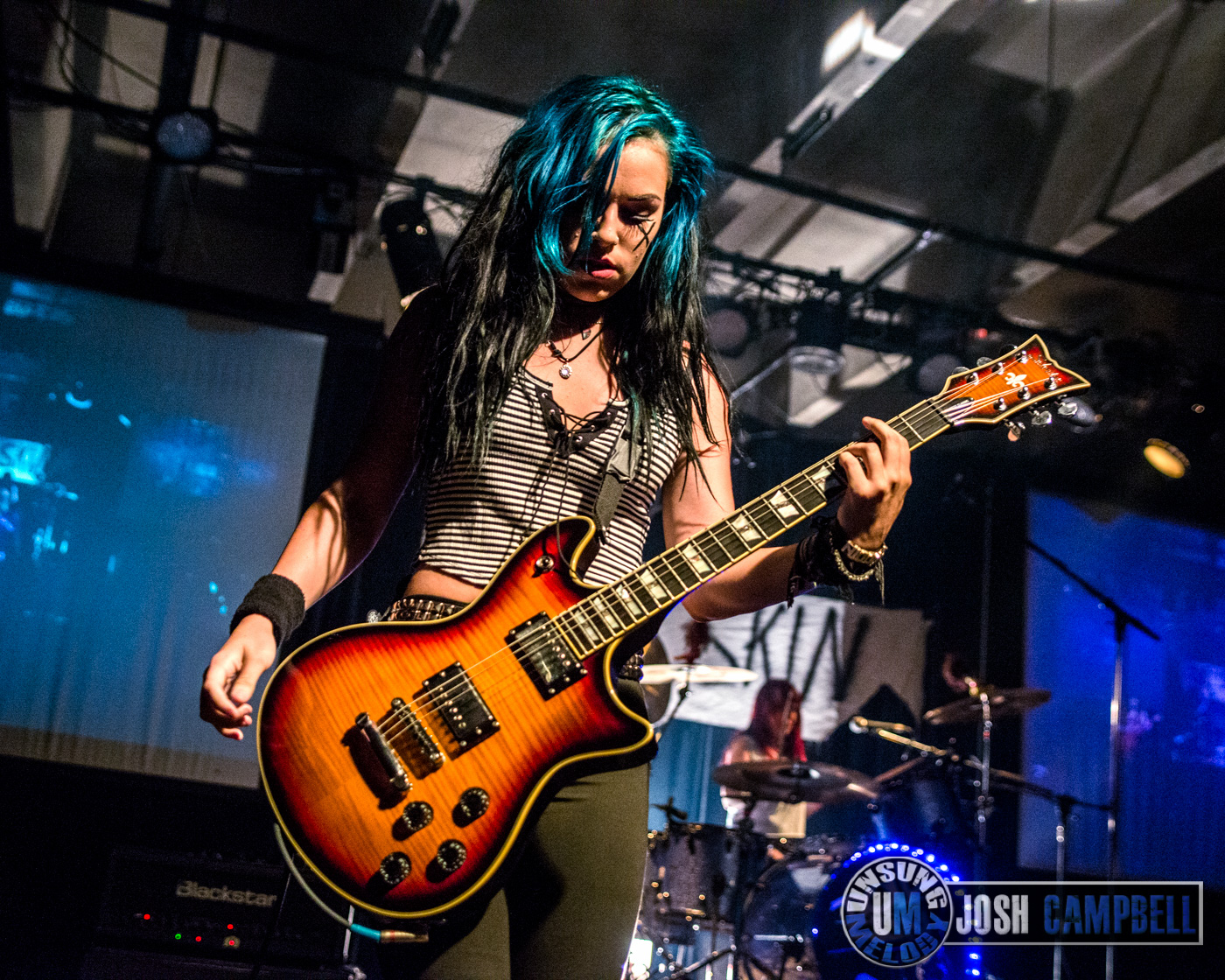 Doll Skin, a young, up-and-coming band has been hitting the road extremely hard this year. Earlier in the year, these young ladies were the openers for hard-rock supergroup Hellyeah, and have been impressing lots of people and making new fans! Now, while touring as the opening act for Otep, they've been branching out and headlining their own shows as well.
Signed by former Megadeth guitarist, David Ellefson's label, these young women are taking the world by storm. Stage presence, which seems to be an issue with many bands, both new and seasoned, is not a problem here. These girls carry themselves with such gravitas, they can easily upstage many veteran bands.
Each member of the band packs a punch with their sound. These girls sound tightly knit, and continue to improve their craft. From their covers of "Weatherman" (Dead Sara) and "Whole Lotta Love" (Led Zeppelin), to originals "Wring Me Out", this foursome is fearsome and is making some huge splashes. If you get the chance, you MUST check them out!