Black Stone Cherry – Live at the Royal Albert Hall…Yall!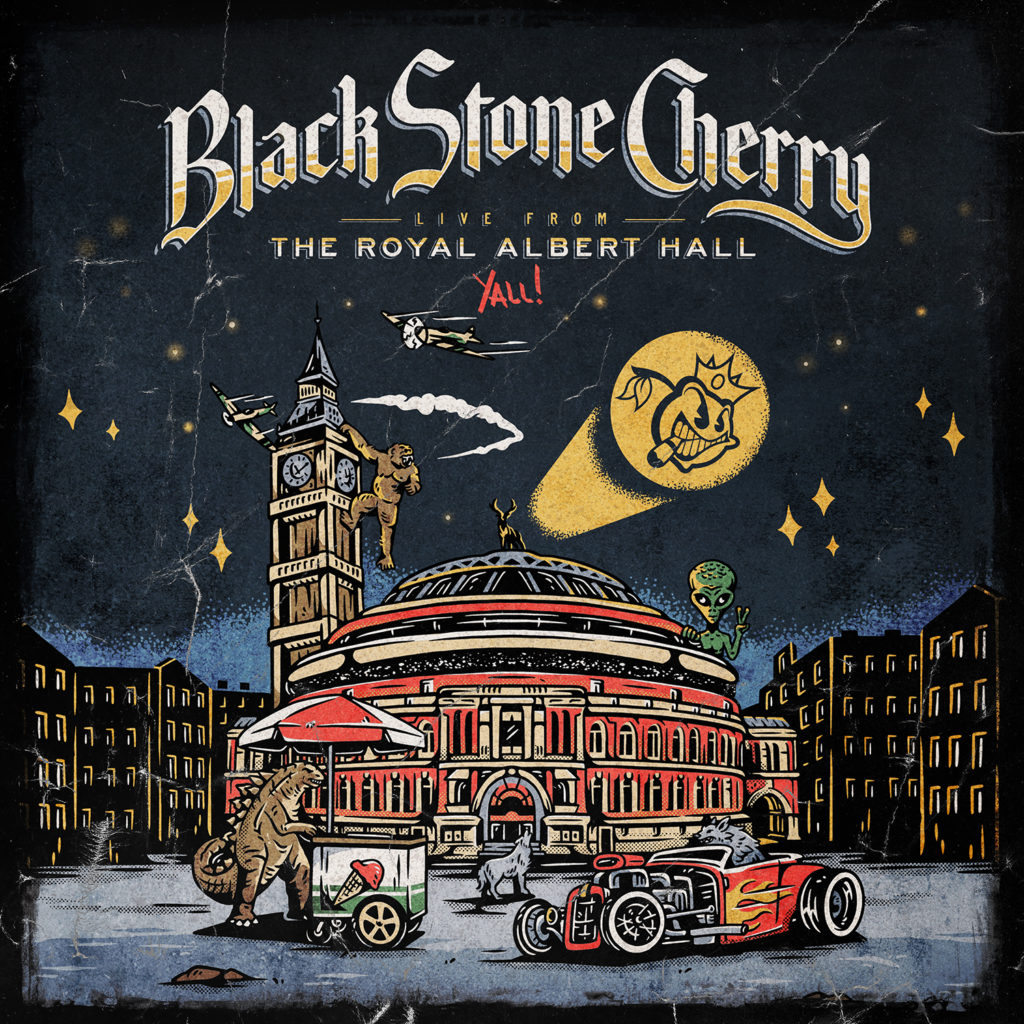 Me and Mary Jane (Live)
Burnin' (Live)
Again (Live)
Yeah Man (Live)
In My Blood/Island Jam (Live)
Ringin' In My Head (Live)
Like I Roll (Live)
Cheaper To Drink Alone (Live)
Hell and High Water (Live)
Soulcreek (Live)
Devil's Queen (Live)
Drum Solo (Live)
Things My Father Said (Live)
In Love With The Pain (Live)
Blind Man (Live)
Blame It On The Boom Boom (Live)
White Trash Millionaire (Live)
Lonely Train (Live)
Peace Is Free (Live)
Black Stone Cherry is the perennial, all-American rock band. Born from the grass-roots of Kentucky (Edmonton and Glasgow, no less!), the powerful and soulful vocals and energetic guitar work of Chris Robertson is greatly bolstered by the energetic guitar playing provided by Ben Wells, and the hard-hitting, modern-day-John-Bonham drummer John Fred Young. Newcomer, and long-time friend of the band, Steve Jewell has taken over bass duties after Jon Lawhon's departure last year.
Live at the Royal Albert Hall…Yall! is the most honest, authentic, up-front, fired up live release I've seen or heard in a long time. The entire performance had Chris wearing his heart on his sleeve, showcasing his love of not only guitar, but the love and loss of his father, whom passed on June 30th last year, just a few months before the tour and recording of this show.
Always a band that pushes the limits of their setlist, this one is a fun one. Between bouncing between fan favorites ('Soulcreek', 'In My Blood', 'White Trash Millionaire', 'Lonely Train', 'Cheaper to Drink Alone', 'Devil's Queen'), some very deep cuts ('Yeah Man', 'Me and Mary Jane', 'Peace is Free', 'Blind Man', 'Like I Roll') and even new songs from The Human Condition ('Again', 'Ringin' in my Head'), there's something here for the casual fan, and the hardcore fan.
These boys seem to NEVER miss a beat. Even if there's a musical mistake (which is rare!), they manage to make it meld with what they're playing, and it just sounds absolutely, positively fantastic.
Even with Steve rounding out the band on bass (it's not been announced if he's merely a touring replacement, or eventually a full-time replacement for Jon Lawhon), these boys sound tight, well rehearsed and still loose enough to just jam on stage and have fun. Never one to disappoint, this is now one of my favorite live albums.
Final Thoughts
The Cherry boys have always put out something fun, energetic, and raw, and this is no exception. Mixing a live album is always an absolute challenge, but this still contains some of that raw energy and love. Definitely one live album EVERYONE should check out.