Johnathan/Christian Drops New Single To Benefit Ukraine Charity, Come Back Alive Foundation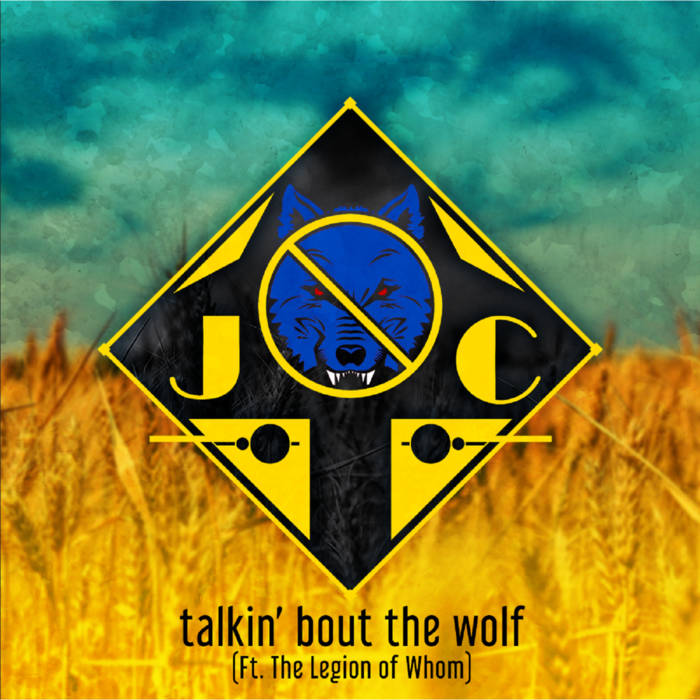 "Talkin' Bout The Wolf" Features The Legion Of Whom;
an ensemble of goth/industrial artists

FOR IMMEDIATE RELEASE
June 22, 2022 – The post-punk transatlantic team of Johnathan Mooney and Christian Granquist have released a new single, "Talkin' 'Bout The Wolf (ft. The Legion of Whom)" with proceeds going to the Come Back Alive Foundation, a Ukrainian non-governmental organization that emerged to help the Ukrainian military during the War in Donbas. Today it continues to help the Ukrainian military during the current Russian invasion of Ukraine through defense initiatives.
To make an impact, Johnathan knew he needed something special and reached out to assemble what he dubbed The Legion Of Whom featuring
(In Order Of Appearance):
Matt Vowles: Black Angel (guitar)
Lee Meadows: The Glass House Museum (bass)
Athan Maroulis : NOIR
Steven Archer: Ego Likeness/Stoneburner
Claus Larsen: Leæther Strip
Martin Bowes: Attrition
Alla Miroshichenko: Attrition/Alia Synesthesia (cello)
Jeff Diehm: The Last Dance
Ania Tarnowska: I Ya Toyah
The song title, "Talkin' Bout The Wolf," is based on the Ukrainian saying, "Talking About the Wolf" (Розмова про вовка), which we relate to as "speak of the devil." Says Johnathan, "Since the Donbas Invasion in 2014, Ukraine has been telling the world the wolf is coming, and what have we done to help? As the battle continues, now is not the time to move on. Ukraine needs everyone's help now more than ever"
To Stream & Support, go directly to Bandcamp!
https://johnathan.bandcamp.com/album/talking-bout-the-wolf-ft-the-legion-of-whom