Mark Tremonti – Sings Sinatra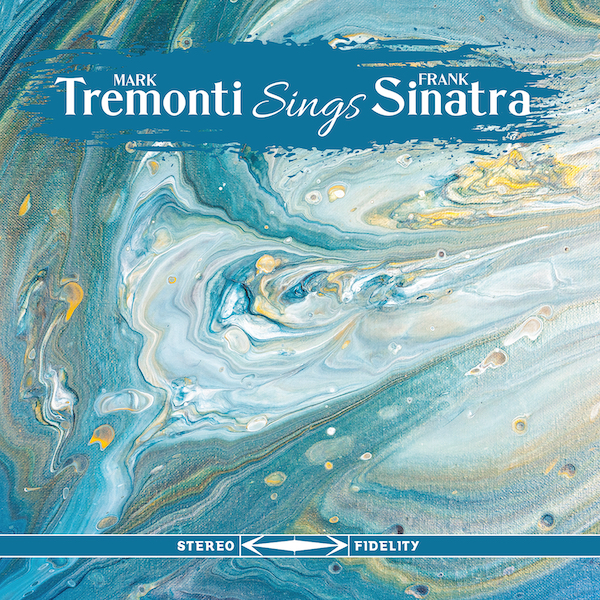 I've Got You Under My Skin
I've Got The World On A String
I Fall In Love Too Easily
Wave
Fly Me To The Moon
Nancy (With the Laughing Face)
My Way
You Make Me Feel So Young
Luck Be A Lady
That's Life
Come Fly With Me
In The Wee Small Hours of the Morning
The Song is You
All or Nothing at All
Over the years, we've heard Mark Tremonti's immense talent on guitar and songwriting. Be it Creed, his alt-post-grunge project, Alter Bridge, a more metal and progressive leaning band, or even his solo project Tremonti combining his love of metal and thrash into his own firebrand sound, Mark has been ever prolific, musically. On this album, he takes a marked, albeit unexpected, shift in direction.
On Mark Tremonti Sings Sinatra, the title tells us exactly what we've been given. Something completely unexpected, and yet, altogether brilliant. Having been recorded and all proceeds are given to the National Down Syndrome Society (NDSS) through his new charity organization, Take A Chance For Charity. This entire album is a gift to help benefit those with Down Syndrome, inspired by his own daughter, Stella.
The album is comprised of selections of Frank Sinatra's catalog, with new, and very faithful interpretations backed by members of Sinatra's touring band. Each song on the album is both a tribute to Sinatra and a tribute to his daughter Stella, and individuals with Down Syndrome.
Naturally, this album won't be for everyone, but for those whom have a love and appreciation for big band, swing and jazz, they're going to absolutely love this. Tremonti STUNNED me with not only how faithful and how much he sounds like Sinatra, but how smooth, clear, and well intoned his voice is suited to the music.
Lush big-band instrumentals, a feeling of jazz, easy listening, and soul provide an excellent treatment to Sinatra's catalog. Despite sounding almost exactly like Sinatra (it's clear Mark studied his technique), he provides a very unique take with the phrasing and arrangement. One of my favorites is also a stand out cut on this album, and that's My Way. Easily one of Sinatra's best, and this sounds even more beautiful with the flamenco style guitar-work being interlaced with intricate piano.
I guess, that's a good send-off to this review. Tremonti has always done things his own way, and even recreating cuts of Sinatra's best songs is still his own way.
If you enjoy this type of music, or just want to help support the NDSS, please go here: https://www.tremontisingssinatra.com
Final Thoughts
A completely unexpected gem brought to fruition by Mark Tremonti is another knock out of the park. Not for everyone, but those that enjoy this type of music can greatly appreciate it.