Don Williams – Reflections (Album Review)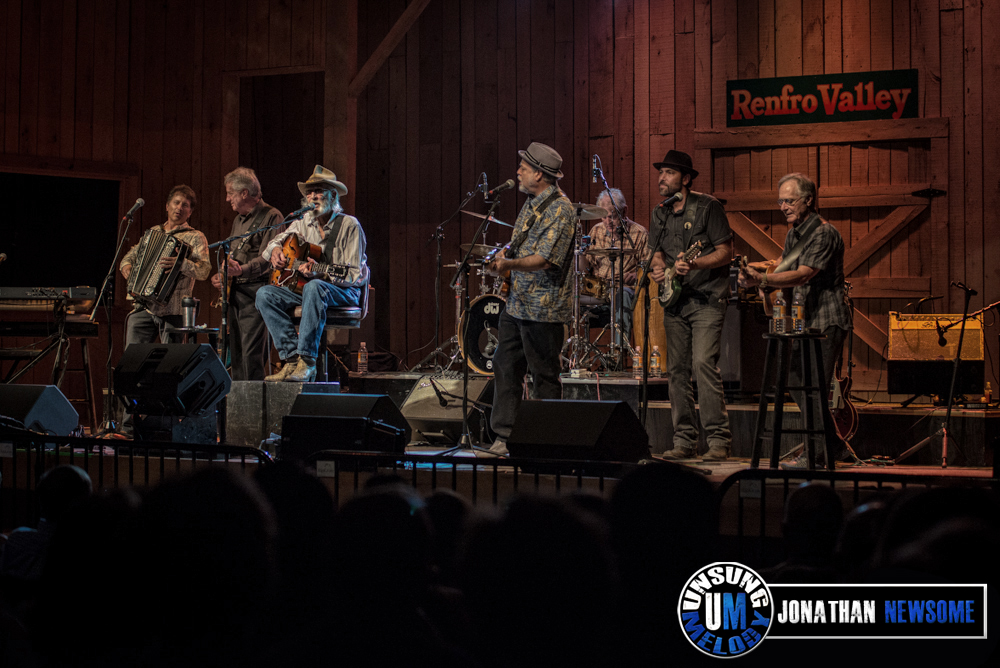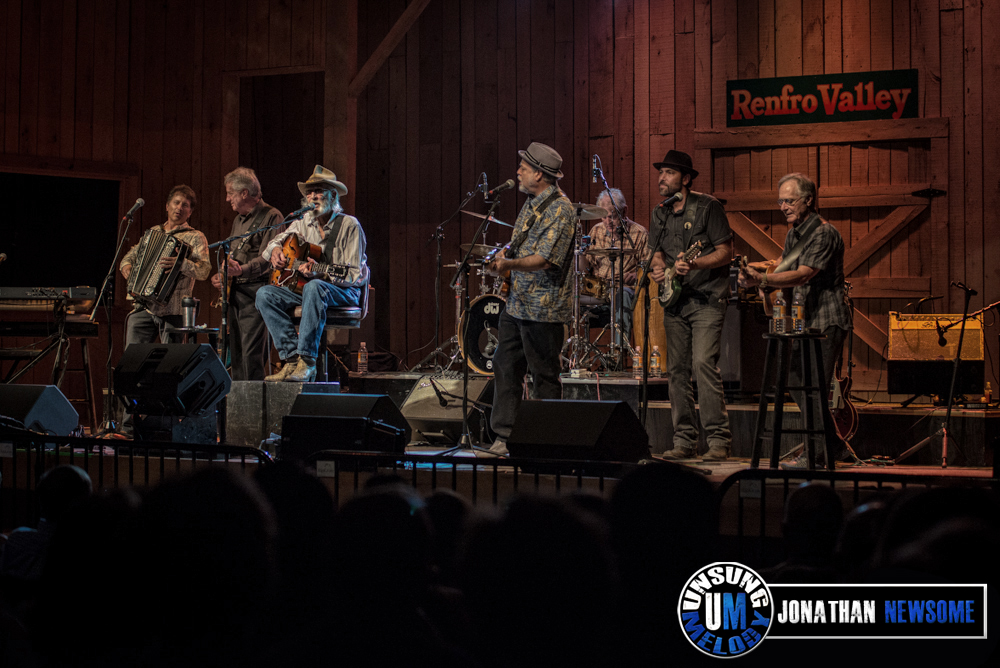 For all the years that I've been on this earth, there's one artist that I can truly say has been a part of my life since the beginning. That artist is Don Williams. Some of my earliest musical memories are with Grandmother. She was the wife of a Southern Baptist Preacher and she is one of, if not the biggest reasons that I know and love the intricacies of a melody. I believe my love of diverse music stems solely from her as well, as she had a small collection of albums and 8-tracks from Don Williams, Floyd Cramer, Lionel Richie, Alabama and a ton of Gospel music that was NEVER off limits to me. For a young man, just having access to a record player was a huge deal, as most would never trust you with something as delicate as a record or a turntable. Never once can I remember my Grandmother, or Granny as I called her, scolding me or saying no, no, let me do that for you. Sure she had a watchful eye, but her believing in me and allowing me to share in her collection is one thing I will NEVER forget. Don Williams classic album Especially for You, was one of the albums that was shared with me and had an indelible impression on me. Growing up in and around the Church, I heard Gospel constantly. So it should come as no surprise that one of the songs from that album, a song that still gets me to this day, is Lord I Hope This Day Is Good. I can remember sitting up that big ole album jacket and staring at old Don's hat and just losing myself in his melodies. Having said all of that, that brings us back full circle to Don Williams. As Don has just released his newest effort titled Reflections on Sugar Hill Records. That album title and the songs within are actually what inspired me to share my story. So without further ado, let's take a listen to The Gentle Giant's latest work.
Starting off the album is I'll Be Here In The Morning. The Townes Van Zandt classic song kicks off in somewhat typical Don Williams fashion. A beautiful acoustic, a slow, steady groove with a haunting harmonica adding an atmospheric element. At nearly 75 years young, Don definitely still has the it factor and one of the smoothest voices on the planet. The song has a few surprises within, such as the Spanish guitar solo and the twangy banjo plucking away next to that beautiful steel guitar, but this song is a true testament to who the artist that Don Williams is. Atmospheric layers, lyrical depth and beautiful melodies. What's not to love?
Don Williams – I'll Be Here In The Morning:

Talk Is Cheap is up next and it has classic written all over it. The song was written by three songwriters. Including another of my favorite artists, Chris Stapleton. Chris and his wife Morgane, also sing backup on this track as well as the Merle Haggard cover, but more on that song soon. With Don returning to a cadence that is so familiar, yet still fresh in the verses, he delivers an easy going sound that opens up into such a fun chorus. I can envision Don on stage, sitting in his chair, eyes closed, deep in focus, foot tapping to keep his timing and raising his eyebrow to hit those notes. This song is the perfect example of who Don Williams is and truly evokes Reflections of all the great shows I've seen over the years. Bravo good sir, bravo.
I Won't Give Up On You is the first track that harkens back to the beautiful love songs that Don has provided us over the years. The majority of this beautiful, minimalistic track contains only Don on his acoustic a bass and a haunting performance on the steel guitar. Bringing the focus where it belongs and that's on Don and his ability to tell a story, captivating you and taking you on a beautiful journey.
Merle Haggard is a name synonymous with country music. You can't have one without the other and in this instance Don takes on Merle's classic Sing Me Back Home. If you don't know this song, well shame on you. I'll include a video below for you youngsters. I suggest you put on your headphones, close your eyes and immerse yourself in the story, as well as the melodies. All in all, a near perfect rendition of one of the most classic country songs ever written.
Don Williams – Sing Me Back Home (Merle Haggard Cover):

Working Man's Son, could possibly be a hat top to Merle Haggard once again. As the idea of him covering Merle and the inevitable Working Man Blues creeping into what Don was doing is not too far fetched. The song is a reflection of where Don comes from and a look at the mistakes we've all made and that's where the beauty of Don Williams lies. His every man relatability is certainly why I've connected so strongly with him and I'm sure I'm the only person in that boat.
Next up is the song that I personally relate to the most on this album, Healing Hands. As you read my story about my Granny above, you can listen to this song and easily see why. The first lines of the song say:
My Grandma and Grandpa Had wonderful hands
With Calluses and Wedding Bands
They taught Me that where there was Love
There was always a way
A picture of the two of them
Has seen me through a lot of years
They were there when I reached up to them
And they're in my life today
From my recliner, as you can see here, the photo of my Granny and Papaw sits prominently in my line of sight as I write this review. They certainly have seen me through a lot of years, even though I lost them in 1992 and 1999 respectively. This song already means the world to me and I've only heard it a handful of times.
The last quarter of the album has some very intriguing songs that seemingly take a look at our society as a whole. Including a beautiful rendition of Jesse Winchester's If I Were Free, a look at where our priorities should lie in Stronger Back and a view into everyone's lives and how busy they've become in Back To The Simple Things. Those songs lead into another of my personal favorites on the album titled The Answer. The song takes a look at how we as a society think we have all the answers, when in reality, no one has the answers. He tells the story of him and his father and how his philosophy on life helped shape Don himself. The chorus tells it all:
The more I learned
The more I learned how little I know
But I'm close to understanding
Just how far I have to go
We give our hearts
We take our chances
And know the fool ain't the one
With all the questions
To tell the truth
It's someone who
Believes they have the answer
The song continues on with Don carrying that philosophy on to his own children and knowing that wisdom comes with age. It's a beautiful, fitting end to a terrific album that I honestly can't find one bad thing to say about it. I may have some bias, but my gut tells me to not think that way. Because the music and the beauty is there for all to see hear. Don Williams is a voice that America should not take for granted. Sure he's not releasing the upbeat songs like Tulsa Time or Louisiana Saturday Night, but he's nearly 75. He's a different person now and besides, you can still catch those hits on tour as I did just last year. He is and will always continue to be one of the best.
Unsung Melody Score: 10 Out Of 10
Keep up with Don Williams below:
Official Site
Facebook
Preview or purchase Reflections below:

Enjoy my photo gallery from Don Williams' performance at Renfro Valley last fall: