Album Review: A New Way to Live Forever "Monument"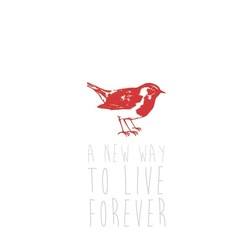 A New Way To Live Forever's third album Monument is a soulful blend of rock and pop that creates a beautiful backdrop for their lyrics.
The EP Monument was released in January 2016 and produced by the guitarist of Candlebox, Peter Klett. The members Russ Rogers (lead vocals), Daniel Dyer (guitar), Stephen Rose (guitar), Steve Valez (bass), and Phil Tucciarone (drums) have created an uplifting sound that doesn't fade. Among the waves of new music that have come out since then, the EP has not been overshadowed.
The music is focused upon strong hooks and its general feel is light and evenly-paced. Like a breeze, it is a fresh gust of wind that is invigorating, but also sobering. The music makes you feel happy while the lyrics are carefree.
The songs, "Not This Time" and "I Saw Stars" stand out on this album. "Not This Time" picks up the pace with a heavier guitar sound compared to the rest of the album. The song is about not wanting to make the same mistake in a relationship again. The narrator takes a chance and just goes for it. "I Saw Stars" is about the end of a relationship. Unlike the other songs, it is not upbeat or encouraging. The lyrics state, "Something always told me it would come to this." In this song, knowing that the relationship was going to end makes the song melancholy. It's a touch the album needed.
A New Way to Live Forever has created an album that is carefree that manages to pull at your heartstrings. It encompasses the struggles we all go through life, but doesn't over-exaggerate them like many others do. It is a reminder that our problems are not as bad as we think they are. Monument is an album that will that will continue to be a highlight of ANWTLF's music.