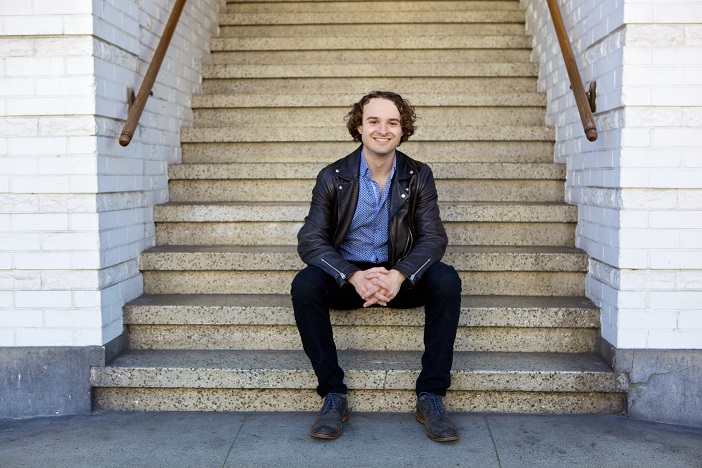 https://www.youtube.com/watch?v=rTFsEWJWPpEHere at Unsung Melody, we are proud to showcase Rob Jamner, an up-and-coming singer-songwriter raised in Louisville, Kentucky, and his premiere of "Tapestry", an ode to Lou Reed and spiritual successor to Reed's "Perfect Day".
"In a heartfelt letter to a local newspaper, Laurie Anderson described her husband Lou Reed's final day on Earth: "He died on Sunday morning looking at the trees and doing the famous 21 form of tai chi with just his musician hands moving through the air" (East Hampton Star). It struck me that Lou Reed, a songwriter who had weathered so many hardships, found peace in the end. I set out to write a song from his perspective, as he looked back on his life with gratitude and embraced the moment of his death. "Tapestry" is intended to be a spiritual successor to Lou Reed's "Perfect Day." In "Perfect Day," the character tries to convince himself that he okay, but in reality, he is deep in the throes of depression and codependence. In "Tapestry," I check in on the same character forty years later, when he is in a much better place and he does not need to convince himself of anything."
Jamner is also performing on October 25th, 2018 at The Lost Church in San Francisco. Please follow the Facebook event link below if you are interested in the event!
https://www.facebook.com/events/471113356727991/
You can also check out two other videos of Rob's, Eventually and Never Again (Never Again is about preventing the xenophobia we see so much of today, and is an overall support message for refugees.Proceeds go to International Rescue Committee (IRC))
Follow Rob Jamner:
Facebook: https://www.facebook.com/robjamner
Soundcloud: https://soundcloud.com/robjamner
<
p style="margin: 0px 0px 10px; padding: 0px 0px 15px; color: #2b2b2b; font-family: 'Open Sans', sans-serif; font-size: 14px;">Instagram: @robjamner
"Tapestry" video created by Marica Petrey and Radix Troupe Productions.
                                    <img width="640" height="427" src="https://www.unsungmelody.com/wp-content/uploads/2018/10/KershBranz5-3.jpg" alt="" srcset="https://i2.wp.com/www.unsungmelody.com/wp-content/uploads/2018/10/KershBranz5-3.jpg?w=702&amp;ssl=1 702w, https://i2.wp.com/www.unsungmelody.com/wp-content/uploads/2018/10/KershBranz5-3.jpg?resize=300%2C200&amp;ssl=1 300w" sizes="(max-width: 640px) 100vw, 640px" />