On the Road. One Piece At A Time. The Johnny Cash Museum in Nashville, TN.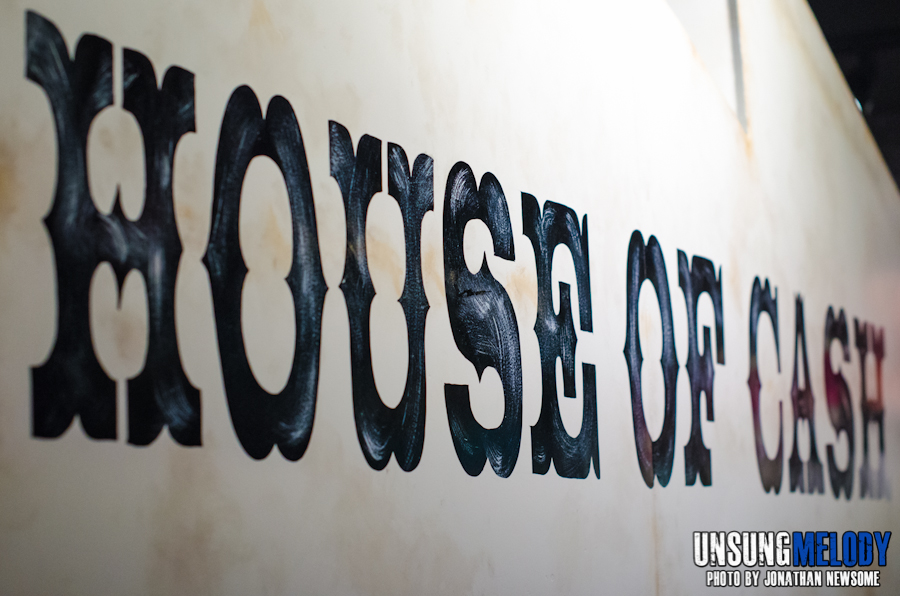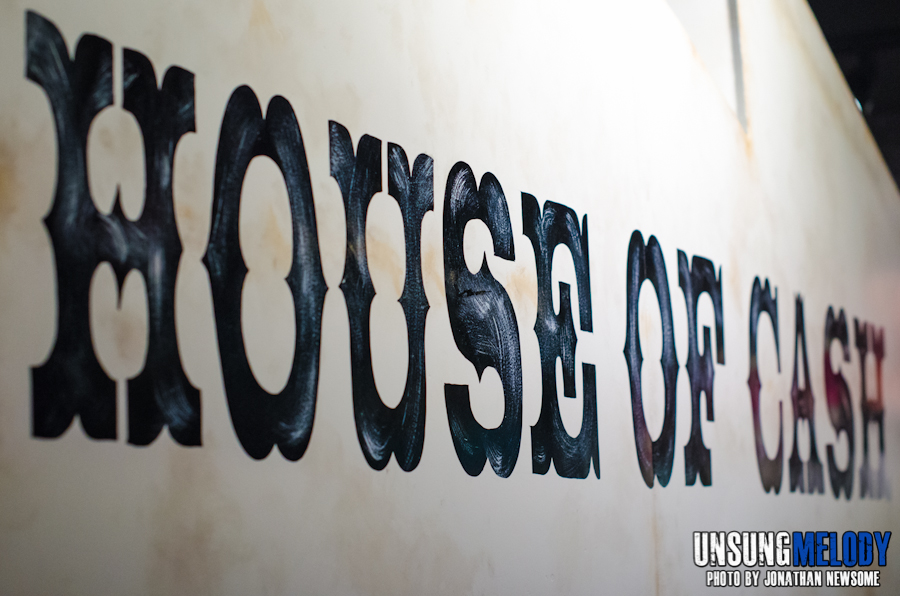 As Unsung Melody continues to grow, we are looking for ways to expand our coverage of the cool things in and around the cities we cover. It's a series we're going to call "On the Road". This past Memorial Day weekend, I had the pleasure of taking in the brand new Johnny Cash Museum in Nashville, TN. Located just off of historic South Broadway in downtown Nashville, the museum's entrance and exit both serve as the museum store. The store houses some really cool merchandise. T-shirts, hats, drum sticks, stickers, baby clothes, bath soaps…just about anything you could desire, to be honest. You can even purchase custom guitar pick necklaces handmade by Johnny's daughter, Tara.
Once inside, you are treated to quite the experience. If you are a fan of Johnny Cash, you know he had one of the more interesting lives you can ever read about, and this museum's mission is to tell that story from beginning to end. Sure, the museum focuses on his music, but it's much more than that. It focuses on the man and his journey to greatness. Starting off with early family photos and many artifacts to show his humble past, the museum houses Johnny's report card, his old yearbook and even a cotton bag stuffed full of cotton bolls. From there, you see the instruments first used by Johnny Cash and the Tennessee Two, complete with Johnny's dollar bill in the strings to give him that snare drum sound when the Grand Ole Opry didn't allow drummers. For an example of how it works, here is a fan shot video from a tour of Sun Studios in Memphis. Moving into Johnny's years in the Air Force, you can see his uniform, which was particularly moving for me to see on Memorial Day weekend. Johnny was the ultimate patriot and the museum makes sure to touch upon that with their Ragged Old Flag room.
Some of the coolest artifacts were the extremely personal things. Both of Johnny's marriage licenses are on display, as is a valentine left for June Carter Cash. There's letters to June, Johnny's glasses, handwritten lyrics and many articles of clothing. Some of the stuff within these walls were once housed in the House of Cash, which was a museum in Hendersonville, TN. The sign from the House of Cash hangs near many gold and platinum records. There's also a wall and some furniture from Johnny's home in Hendersonville, which burnt to the ground during a restoration effort. There's artifacts from Johnny's time in The Highwaymen. There's multiple Grammy's on display, including the Grammy won for "A Boy Named Sue", which he performed at San Quentin Prison. Rounding out that display is a cell door from San Quentin, as well as tin cups and the setlist.
The museum makes good use of technology, using iPad displays to show video clips and providing performances spanning Johnny's entire career. There are displays from multiple decades and each iPad is equipped with nice noise-canceling headphones to allow you to fully enjoy the performances. There's of course artifacts from his days at Sun Records. There's even a script from his television variety show, which is yet another reason that this museum is the ultimate Johnny Cash experience.
At one point late in his career, radio turned its back on Johnny Cash and he struggled for many years. Then, Rick Rubin happened. Rick Rubin is a storied producer and he worked with Johnny to produce his American Recordings series. Those albums revived his career and really brought Johnny back into the public eye of an entirely new generation, and further cemented Johnny's place in history. From this era, the recording console that Rick and Johnny used is on display, as well as his Grammy for the video to the song "Hurt". In the same display case as that Grammy, is one of Johnny's most cherished personal possessions; His Crucifix ring given to him on his 70th birthday, the last year of his life. That's a fitting end to the museum, as there is no mention of death. This is about Johnny's legacy, his life and the celebration of it. As museum founder Bill Miller so eloquently put it, "Death will not be portrayed because when you walk out on the streets, he's still alive. He's everywhere."
I'll admit that I'm a huge Johnny Cash fan and the overall vibe was a positive one. Yet, in the gift shop afterwards, there were the casual fans who said it's a bit pricey for no bigger than it is. While that may be their opinion, it is not mine. It is a tourist destination to those fans. It's a pilgrimage to me. The $14 admission will help continue Johnny's legacy, and that's all I needed to know.
For more information, keep up with the museum below:
Official Website
Facebook
Twitter
Without giving too much away, I was able to put together a nice gallery of images from the Johnny Cash Museum. I hope you enjoy them.