West End Motel Hits Road In Support of New Album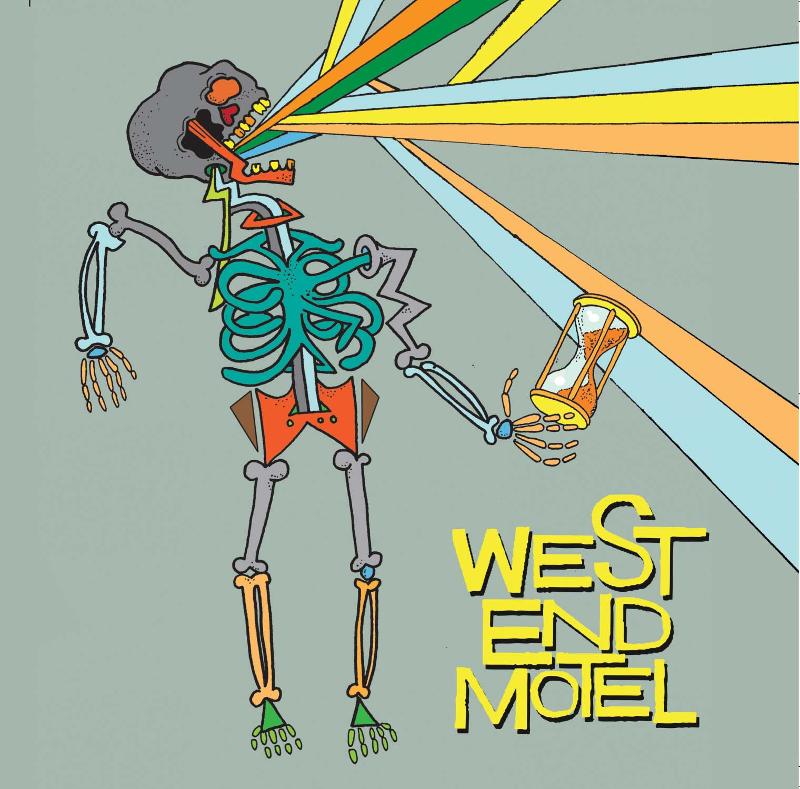 Mastodon guitarist Brent Hinds has just announced a 3-week tour with his side project West End Motel in support of their sophomore release Only Time Can Tell which comes out on October 30 onWarner Bros. Kicking off November 28 in Washington, D.C., the tour will make stops in New York, Boston, Chicago, and more, wrapping up December 15 in Hinds' hometown of Atlanta.
Only Time Can Tell is the highly-anticipated follow-up to Hinds' acclaimed 2011 debut Don't Shiver, You're A Winner, which SPIN proclaimed "a welcome departure from Mastodon's thrashy, progged-out fare…sounds like Tom Waits and Tim Burton co-hosting the creepiest vaudeville show ever," and Pitchfork praised for its "playfulness and off-the-cuff amiability."
The 8-song set is now available to pre-order on iTunes. Rolling Stone is streaming the album's first single "Burn It Down" praising its "brightly shout-out-loud vocals, warm and soulful textures, swooning funk melodies and a breezy beat that's downright feel-good music."
Check out Burn It Down by West End Motel below:
West End Motel began in 1993 under a bridge in Atlanta, where Hinds first met longtime friend Tom Cheshire. Describing themselves as a "conglomerate of losers, poets and hobo-sexuals," the pair write acoustic guitar-driven songs enriched with horns and keys, with the end result sounding like Nick Cave fronting Gogol Bordello. The project pre-dates Mastodon and offers an important glimpse into Hinds' musical influences.
"I grew up listening to Chet Atkins play guitar, and I grew up listening to Brian Setzer play guitar," explains Hinds. "Jimmy Bryant, Speedy West, all these country-chicken-pickin'-flying-'round-the-guitar-neck guitar players. I got really inspired by it. I'm from way down in the country. It was pretty common to have the interests I had when I was that age. MTV had some hair metal on there, but I was more interested in this rockabilly vibe. Stray Cats were really big at the time, in the '80s. It was epic."
Only Time Can Tell – Track Listing:
1. Burn It Down
2. El Myr
3. Witch Is Dead
4. If I Only Had Tomorrow (Second Chances)
5. Forgiveness
6. Only Time Can Tell
7. Valentine
8. Bite
WEST END MOTEL TOUR DATES
Nov 28 – Vienna, VA @ Jammin' Java
Nov 29 – New York, NY @ Mercury Lounge
Nov 30 – West Chester, PA @ The Note
Dec 01 – Winooski, VT @ The Monkey House
Dec 02 – Allston, MA @ Great Scott
Dec 04 – Brooklyn, NY @ Union Pool
Dec 05 – Cleveland, OH @ The Grog Shop
Dec 06 – Bloomington, IN @ The Bishop
Dec 07 – Milwaukee, WI @ Cactus Club
Dec 08 – Chicago, IL @ Double Door
Dec 09 – Minneapolis, MN @ 7th Street Entry
Dec 11 – Kansas City, MO @ The Riot Room
Dec 13 – Knoxville, TN @ Pilot Light
Dec 14 – Birmingham, AL @ The Nick
Dec 15 – Atlanta, GA @ 529