Sevendust's Clint Lowery begins tracking new Hello Demons Meet Skeletons EP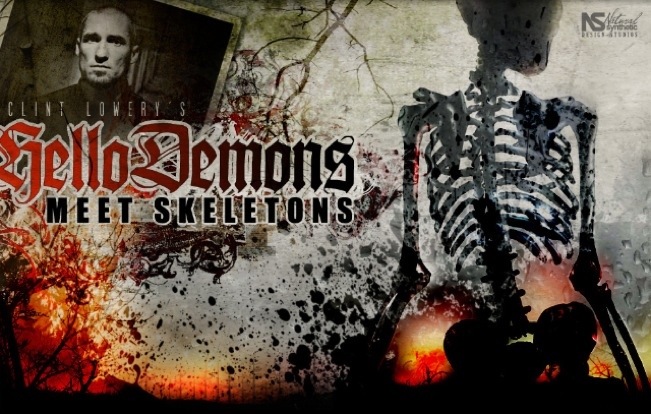 Per Clint Lowery's twitter account @HelloDemons, tracking begins today on a brand new Hello Demons Meet Skeletons EP. HDMS is a solo project that Clint holds very close to him and we can't wait to hear it. This will be the last self release from HDMS, as Clint is officially retiring the project name.
Tracking for new hdms starts tomorrow with help from @KurtWubbenhorst and @mkferretti at @architektnj – this ones gonna surprise you.

— Clint Lowery (@HelloDemons) June 29, 2013
Clint will be back at Architekt Studios in New Jersey, as you can see above. This will be at least the fourth project that he has worked on at Architekt. Call Me No One (FANTASTIC project that included Morgan Rose from Sevendust), Annandale (Clint and Morgan produced), Sevendust (Blackout The Sun) and of course now, Hello Demons Meet Skeletons.
He's been asking for fan input as well, he had this to say in a recent Facebook posting, "What kind of vibe would you like this next and final installment of HDMS to be. Acoustic like the others, more of an edge, dark and moody. What are ya'll feeling? This will be the last HDMS I record. I will officially retire the project name. It's been a huge emotional and musical release for me and I want to end the HDMS chapter with a bang."
Obviously, the studio has a great relationship with Clint and the works that we've already heard coming from there Have been stellar. Stay tuned for this one!!
Also, in other Clint Lowery news, his signature Paul Reed Smith (PRS) guitar hits stores on July 1st. You can read more about that here.
Keep up with Hello Demons Meet Skeletons below:
Official Site
Facebook
Twitter
Check out This Day from the first HDMS release Chills: