Kevorkian Death Cycle Brings Anthology Back To Life With The Re-Envisioned Collection : Injection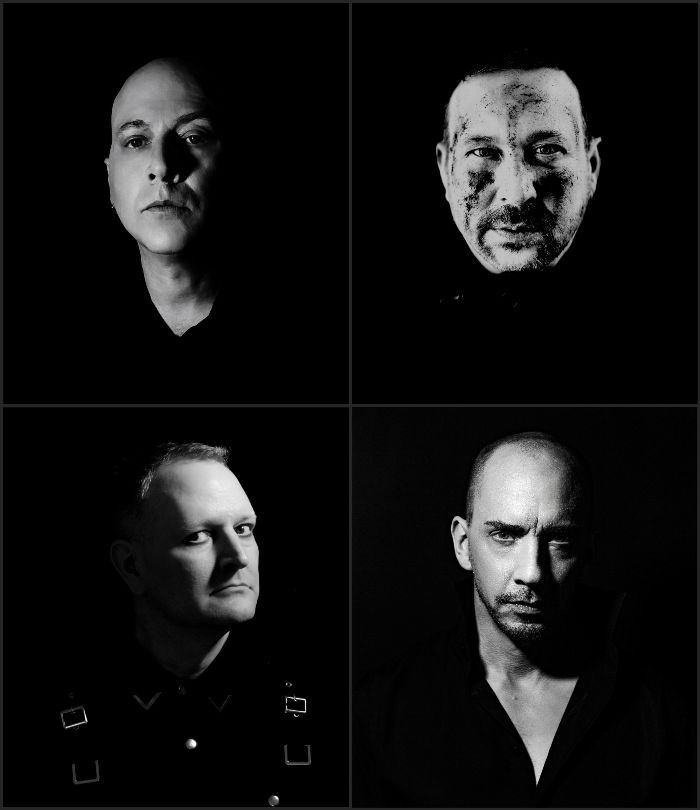 FOR IMMEDIATE RELEASE:

July 21, 2022 – Industrial band, Kevorkian Death Cycle is revived from a seven-year sleep with the release of Collection:Injection 01, the first EP in a three-part series of releases that resurrects their classic anthology album, Collection For Injection.  
Released in 1996, Collection For Injection was the culmination of a particularly experimental and exploratory four year period for the band. Songs like "Veal" and "Send Me The Machine" helped to broaden the listener base due to the songs' chaotic, thrashing beats, and the bleak, dystopian lyrical content.
The present landscape under the Covid pandemic inspired founding members, Ryan Gribbin and Roger Jarvis to revisit their1996 anthology'sraucous perversity through a modern lens. Its themes of a society deeply fractured with violence, health crises, political extremism, division, religious fascism, and hatred are just as relevant today as they were thirty years ago.
The resulting release series begins with the EP, Collection: Injection 01 andincludes four modern machinations: "Man Made", "Send Me the Machine", "Spring Heel Jack", and "Veal".
Aiding in the band's resurrected body of work are Rob Robinson of The Order of the Static Temple, and Sean Whitman of A Brilliant Massacre. Both artists are on the Negative Gain Productions roster and bring heir extensive composition and production knowledge to the project, twisting and revising particular songs from Collection For Injection to bring them into the contemporary consciousness.
Collection:Injection 01 is available NOW on all digital platforms including Bandcamp.
More About Collection:Injection 01:
"Man Made": A track that looks into the weakness and frailty of the human body undergoing a serious illness, and the way in which society shuns the sick among us. The AIDS epidemic was raging during the original composition of the song. COVID having worked its way into the general population and the chaos it brought upon the world was present in the minds of Ryan and collaborator Sean Whitman as they worked on the updated version.
"Veal": Initially inspired by Ryan's interest in environmentalism, it speaks to an apathetic world without the will to cease a critically destructive path forward.
"Spring Heel Jack": A song that speaks to severe mental illness; the struggle to accept one's illness and the helplessness one feels while attempting to heal and move forward.
"Send Me The Machine": A cold and bitter track, is again inspired by the vulnerability and desperation of a sick social environment and the individuals trapped within it.
For more information:
https://kdcngp.bandcamp.com/album/injection-01