Ghost / Volbeat – Ball Arena – Denver, CO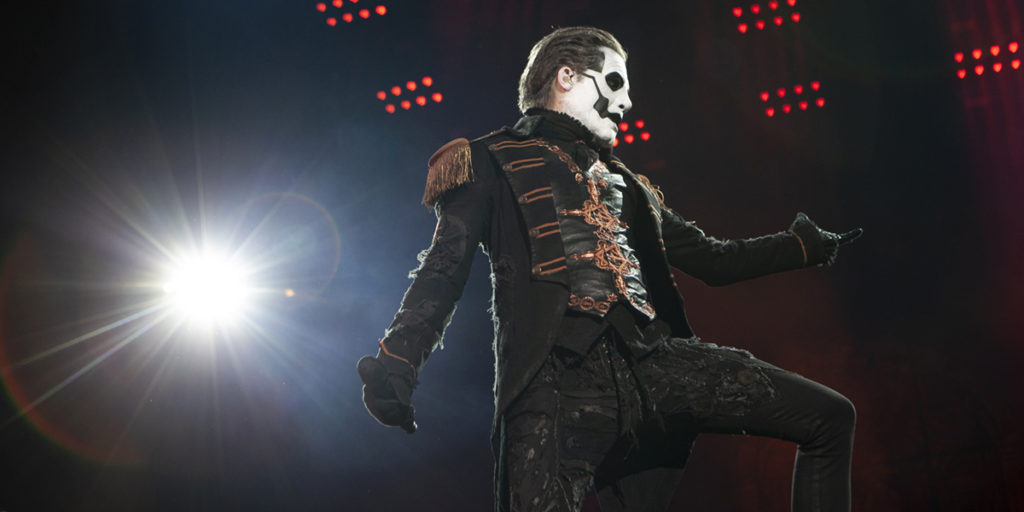 Bitter temps and a pile of snow didn't stop Ghost from bringing their trademark theatrics and catchy iconoclastic tunes to Denver's Ball Arena Wednesday evening. Whether it was the cathedral-like stage, detailed costumes or perpetual fog and occasional pyrotechnics, it's clear the band takes great care to craft the ultimate spectacle.
The Swedish metalers have always been about reinventing their look. And this latest tour was no exception. Flanked on all sides by the newly steampunked 'Nameless Ghouls', front man Tobias Forge introduced the crowd to his latest incarnation: Papa Emeritus IV. Like those who came before, this Papa boasted an energetic stage presence and
extensive wardrobe. Which made for an engaging 75-minute set that mostly featured a mix of songs from 2019's Prequelle and 2015's Meliora. Other highlights from night included a performance of the unreleased "Kaisarion" and a cover of Metallica's "Enter Sandman."
Ghost were part of a double bill that also included a solid set from Danish metal favorites Volbeat.
Check out our photos from the evening below:
Volbeat: