Earbutter Teams With Young Dro, Amir Herron, and Ricky Raw on "Gas Price"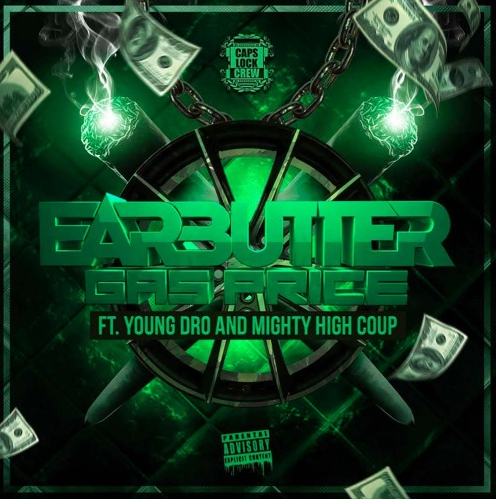 Electronic Music Producer Earbutter has collaborated with hot emerging hip hop artists Young Dro, Amir Herron, and Ricky Raw to release his newest Trap single, "Gas Price". Originally premiered on The Huffington Post, "Gas Price" is OUT NOW via Caps Locks Crew.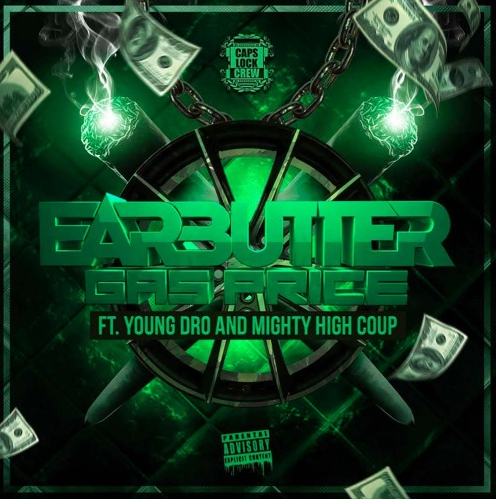 Download "Gas Price" FREE Online HERE!
Earbutter set the tone with his first dubstep release on UltraGore with WeBang. "All Up In That" which broke the Top 10 on Beatport within the first week of its release. In 2016 BWA and Kevin Gates commissioned Earbutter to officially remix his hit single "La Familia" from Kevin's Islah album, which received support from many A List artists in the Hip Hop and EDM scene's. (The Islah album eventually went platinum) Earbutter has kept his release schedule strong dropping records on Caps Lock Crew, Freakstep, Multikill (Top 5 Beatport release), featuring artists like Trick Daddy, Raekwon, Spragga Benz, Krs-1, Young Dro, Riot Ten, andZardonic, to name a few. Future unsigned EP's feature an array of up and coming EDM producers, platinum rap artists, and classic reggae mc's.
Earbutter is a true blue blooded DJ that developed his turntablist techniques aroundKlever (Yelawolf's DJ), Immortal (Scratch Miami), Shotgun (Goodie Mob), Lord(Public Enemy), and other champion DJs. As this skill matured, his talents led to w
ins and placements at battles including DMC, Guitar Center, DMA Magazine,Kool Mixx, Rane's Drop The Needle on the Record; Earbutter is also the only DJ to win Club Lavela's DJ Battle three years in a row. His unique sound, coupled with top shelf features, has filled a void in the EDM realm mixing turntablism, rap, and reggae with the trap, house, and dubstep genres.
Earbutter has shared the stage and toured with some of the largest names in commercial and underground music, as well as EDM artists in his seasoned career as a rapper, DJ, and producer. Earbutter has done many stateside and international tours in these respected genres under his current and previous aliases in places like Australia, Costa Rica, Europe, Ukraine, Belarus, Russia, and many others. His live show can only be described as one of the most live combinations of live vocals, turntablism, and all original tracks selection from him self and other top artists from which he procures exclusive, unreleased content.
Connect with EarButter
Earbutter Official
Facebook | Twitter |SoundCloud | YouTube