Christopher Dean Releases "Everything Fades" Lyric Video Off of Debut LP, 'Life Lessons'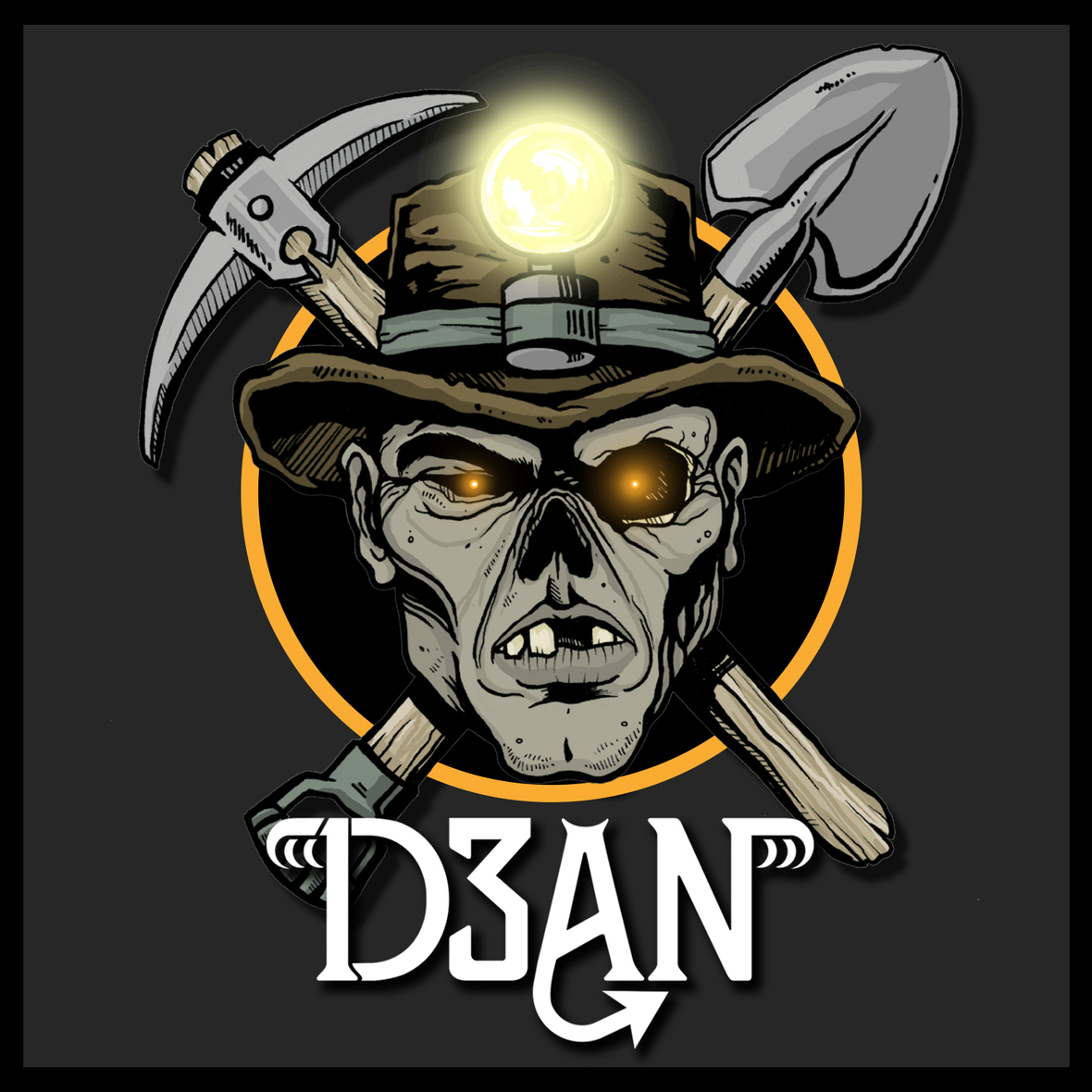 New Jersey based rock / metal multi-instrumentalist Christopher Dean (Michale Graves, Darkness Descends, Alyxx) has released his official lyric video for the single "Everything Fades," off of his debut album, Life Lessons.
"'Everything Fades' is a song about Love and Loss and yet the World still turns."" Christopher Dean
"This album is so near and dear to my heart. Each track is a different journey down the rabbit hole of another Life Lesson I was lucky enough to learn the hard way because I myself prefer the road less traveled, for it is only on those paths that we are lucky enough to experience Emotion colliding with Inspiration while tumbling in the Imagination of our minds. As musicians, it is our duty to bring those experiences to life through our art. "Life Lessons" is like a psychological fall and rise again emotional journey mixed with punk rock, blastbeats and a 7 string."
Track List:
1) Punknight's Finale
2) Everything Fades
3) Dust To Dust
4) Enjoy The Ride
5) Blast From the Past
6) Gone With The Wind
7) Lean In Lean Toward Lean With
8) Lover (Ten Years Ago)
9) My Everything (Why I Try)
10) Nanu Nanu (We Miss You)
11) Bleeding Her for More
12) Perennial Rust
13) Miner
Download / Stream Life Lessons Online:
Dean is a self-taught guitar-smith with pounds of passion combined with years of determination and an over achieving brain that yearns for endless knowledge. On the eve of his 13th birthday, the embers of a burning desire began an everlasting journey toward a blissful state as long as harmony and melody were at the helm. Growing up in a small town in New Jersey, Dean came from a working family, so when it came time to learn the techniques of the craft, it was up to making friends at a local music shop who would discuss the wonderful world of guitar and the endless possibilities. Through the years it became more of the bottomless enigma that he had to crack, so at every single VFW hall or firehouse punk show, Dean would study the hands of the talent on stage and their every move. Soon Dean was playing all of the live albums of any band he could find, down to the guitar spins and all. Hard work and dedication persevered because, before he knew it, he wasn't just playing the midnight blue Ibanez with a blood soaked pic guard and a Felix the cat sticker, he now had a (1 of 6) Marilyn Manson custom guitar that he worked for 3 solid months of the summer his Sophomore year in HS just to afford….Then it all changed…. From there the quest to understand this intrinsic world became even greater…. Even more addicting. The itch to plug in his axe somewhere and KRANK it to 11 was even stronger with this young, notorious adolescent.
Naturally, as time went on, this grew as a way for this completely misunderstood teen to use this gift that he had so magnanimously received, to become a form of creative therapy. "JUST AN AXE ON MY BACK," that wasn't his motto per se but definitely the lifestyle that was led. By Senior year he had been voted most musical of his graduating class, not because anyone ever listened to him play, other than when his band DEATHSICK blew the death metal doors off the performing theatre during the talent show, but more because he had a guitar in a hard case with him EVERY DAY IN EVERY CLASS. The Manson guitar had its own table in his JR year Anatomy and Physiology class….Right by the bucket of cow eyes and baby frogs.
After finishing high school and then college, he joined several bands out of the back page ads of local music billboards and magazines, many everlasting life lessons were learned. His first REAL jump to "success" was in 2011 when he joined up with his best friend Angry Jay along brothers at arms, Chuck Gowan and Zaki Ali, to form the super slow motion breakdown masters Darkness Descends, which lead to SIRIUS XM radio play and air time interviews, alongside two album releases and co-headlining stage spots on the both the Bamboozle and GOTJ festivals. These accomplishments only fed the monster.
In 2013, all of those countless hours disassembling, painting and Frankenstein-ing of his arsenal of Amps and Axes, Dean landed his first 6 week full us tour as the guitar tech for Darrow Chemical Company. Before the completion of the tour, the lead guitarist Loki had to leave early due to a severe family emergency, so the band asked Dean to fill in on Lead Guitar, and it was one of the best moments of his life, it's every musician's dream. This was the moment he had been waiting for. Sure he was playing tons of shows for years, but there is something different about cruising Tarvan around the country basically living on $7/day for over a month, all in the name of PUNK ROCK. This opportunity lead to further touring and Tech gigs for bands such as Gotham Rd (tech 2014), Michale Graves (tech 2015/bass 2017 to current), The Independents(bass us tour 2015), Black Cat Attack (Lead Guitar various shows US and Canada 2015), GOTH from Portugal (2016 Lead Guitar various shows 2016) The Draf Ft. Retro Glam (Special Guest solo on single release collaboration), Children of October (Bass and back up Vox 2016), Alyxx (Bass 2017-current).
That being said, it may seem like a lot on the plate of destiny, But Wait There's More. Starting September 2016 Dean began studio time composing his debut solo album, justly deemed Life Lessons, officially released on Friday the 13th of October 2017 everywhere. This album consists of 13 tracks of true emotion and the precarious journey of dealing with the real things that happen in life from death and divorce, love and loss, and everything we deal with day to day that tries to break us down. This album stands as a testament to Deans constant strive to never just give up. This album is about having the strength to make art out of life's lemons. Our relationships with our fellow man are constantly how one is defined, this is only the beginning.
Dean is now a brand including (but not limited to) Music, Skateboards, Tattoos, Beard Oil, T-shirts, Characters, Guitar Pickups and more. Those who choose to do what they live-in turn love what they do.
Connect with Christopher Dean online: