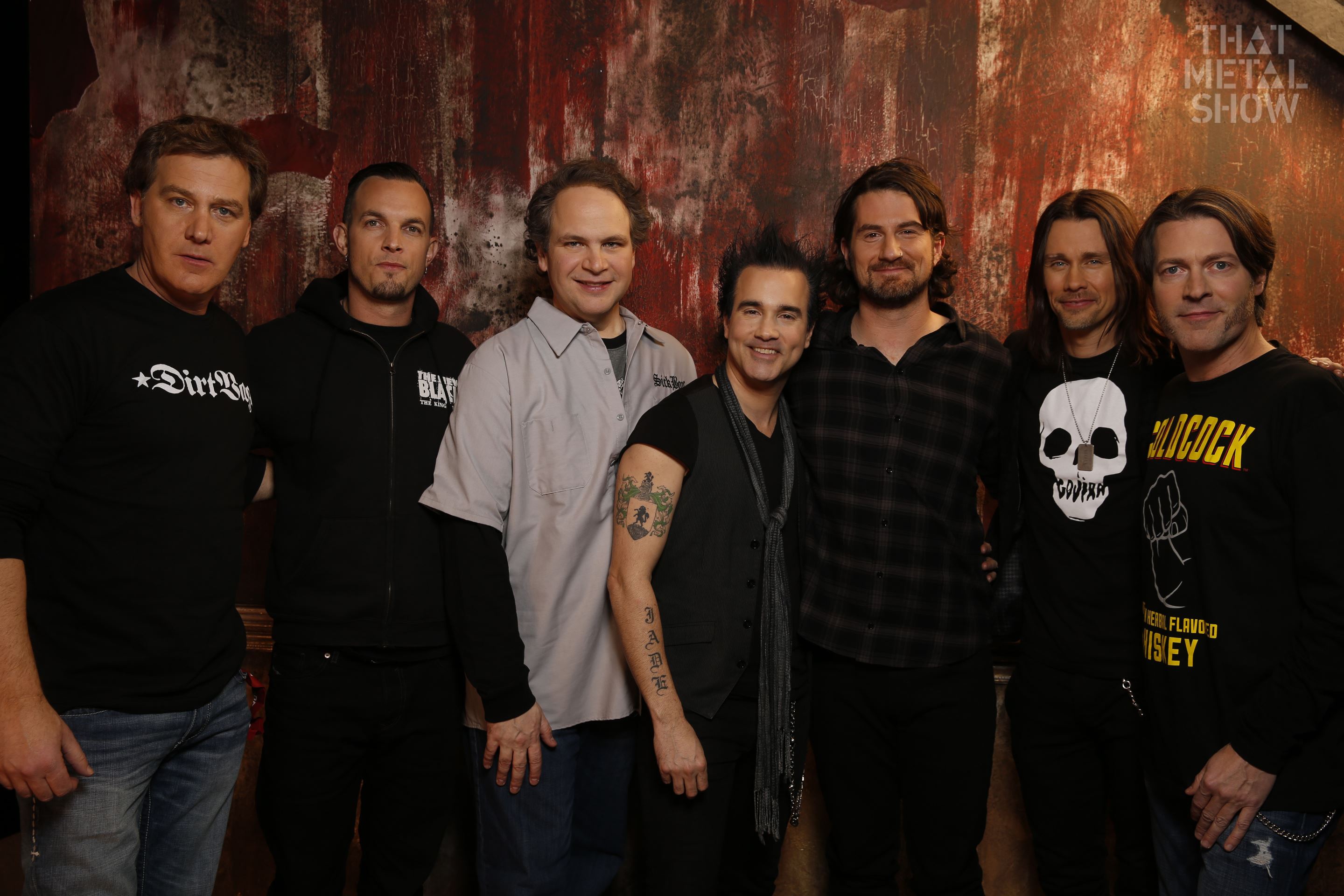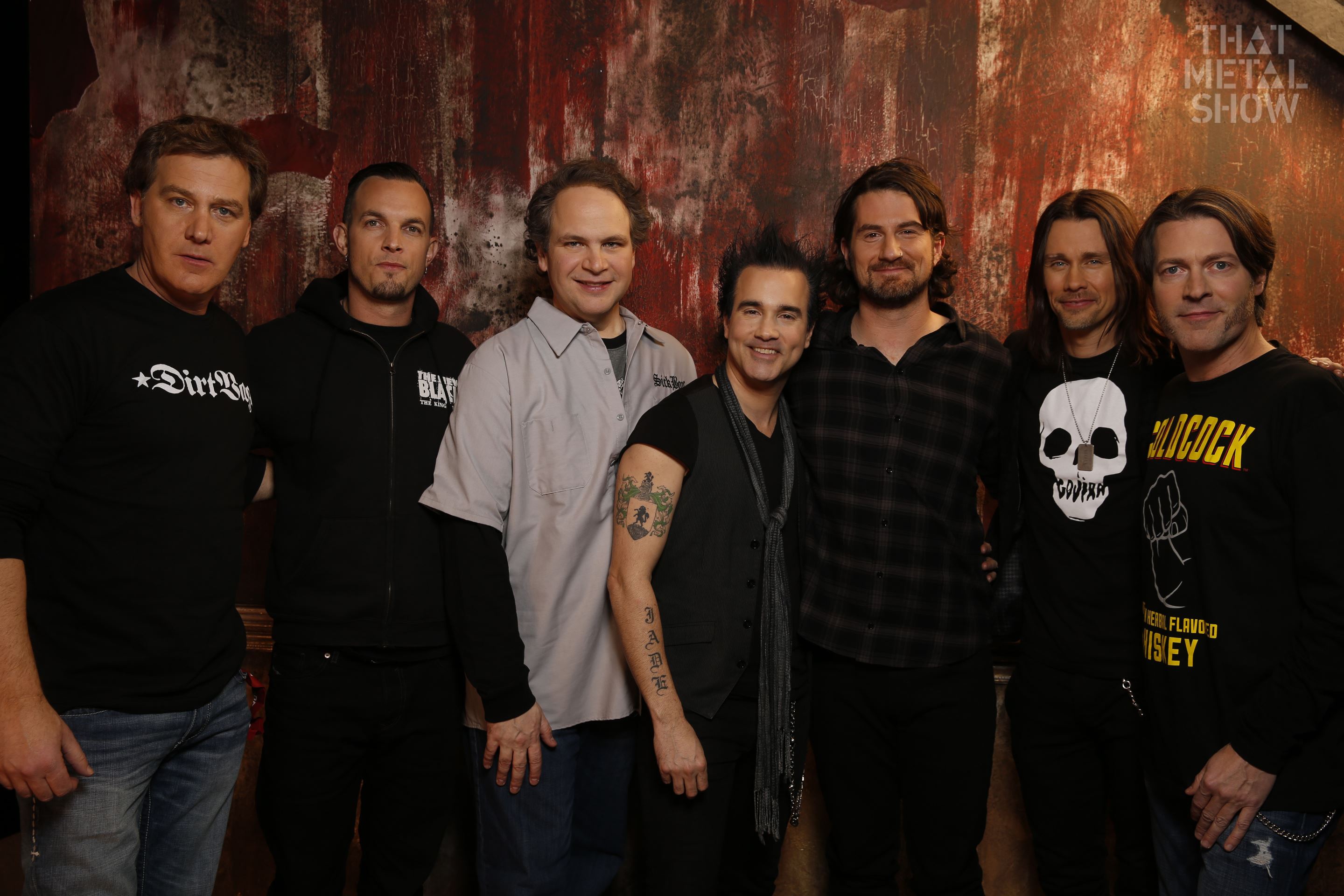 Myles Kennedy and Mark Tremonti Appear Together As Alter Bridge, Super Fan Matt Nathanson Cracks Jokes, & Guest Guitarist Steve Brown of Trixter Shreds
VH1 Classic's centerpiece in original programming That Metal Show returns this week for its fifth episode of Season 13 on Saturday, February 15th at 11:00PM ET/PT. The acclaimed hard rock/heavy metal talk show, hosted by Eddie Trunk, Don Jamieson, and Jim Florentine, features Myles Kennedy and Mark Tremonti of the hard rock juggernaut, Alter Bridge. Myles and Mark have both been on "TMS" individually, but not together as Alter Bridge. In this episode, Myles and Mark discuss their latest album Fortress, the upcoming Alter Bridge tour, and what's next for them in terms of their side and solo projects.
This week's episode also includes singer-songwriter, Matt Nathanson, who easily proves he can hang with the big boys of hard rock/heavy metal demonstrating he is a true fan of the genre. Matt talks about growing up a huge fan of both Kiss and Def Leppard, and why he decided to don a "That Metal Show" t-shirt when he performed on "The Tonight Show". Matt also proudly admits he performed "Highway to Hell" in a church in Austin, Texas, and in Perth, Australia, near the resting place of AC/DC's Bon Scott.
The episode also features Trixter's guitarist Steve Brown donning his axe as the guest musician for the latest episode, a "Metal Modem" segment connecting us with hard rock legends Scorpions, a "Throwdown" pitting the albums Van Halen I against Van Halen II, and the guests "Put It On The Table" with some surprising answers. Finally, Eddie regains his dominance in this week's "Stump The Trunk" after being dealt a few blows last week.
Since the January 18th premiere of Season 13, "That Metal Show" continues to bring their audience the biggest names in hard rock and heavy metal. A number of guests are confirmed for the upcoming episodes including Randy Blythe and Chris Adler of Lamb of God, Mick Mars of Mötley Crüe, and The Winery Dogs. Also confirmed to appear during Season 13 are original Kiss members Ace Frehley & Peter Criss, guitar genius Joe Satriani, Mick Jones of Foreigner, Leslie West of Mountain, and Vinnie Paul, formerly of Pantera. Other guests are still being confirmed at this time with more to be named at a later date.
Known for having the best musicians in music perform each week on "That Metal Show," Season 13 continues the trend with the likes of these TMS alums: metal master Anthrax drummer Charlie Benante, Charred Walls of the Damned drummer Richard Christy, female guitar legend Lita Ford, Cinderella front man Tom Keifer, and the guitar virtuoso, Yngwie Malmsteen. Each of these artist will make the new season the most musically diverse and rockin' of shows in "That Metal Show" history.
This season marks some monumental changes for the show as it returns to New York City for Season 13. Previously, the show was taped over several days of one week out at Sony Studios in Los Angeles. The new season is shot at Metropolis Studios on Tuesday nights for broadcast that Saturday. Season 13 also consists of 12 new episodes making it the longest season in the show's history. Fans can also catch the complete season 12 and brand new exclusive bonus clips at ThatMetalShow.VH1.com and in the new VH1 app. New episodes of season 13 launch on the web and in the app every Sunday morning following the show's on-air premiere.
"That Metal Show" premiered on VH1 Classic in November 2008 and since has become the only place for all things hard rock/heavy metal on cable television. The show has been visited by some of the biggest names in music including members of Black Sabbath, Aerosmith, Pantera, Anthrax, Kiss, Iron Maiden, Metallica, Pearl Jam, Queensrÿche, and Heart to name just a few.
"That Metal Show" is a production of VH1 Classic. Lee Rolontz, Jeff Baumgardner, and Keshia Williams serve as executive producers for VH1.
VH1 Classic brings you the best metal, rock, soul and pop from the '70s, '80s and '90s. The channel features the gods of rock – from Black Sabbath, Metallica and Iron Maiden to Stone Temple Pilots, Pearl Jam and Dire Straits – in marquee concerts and music specials, and of course, tons of classic music videos. Recent big events include "National Metal Day" (11.11) and "Metal Evolution", an 11-part documentary series on the history of metal. When it comes down to it – all music should go to 11.