SCATTERED HAMLET Release Official Music Video for "STAY HUNGRY"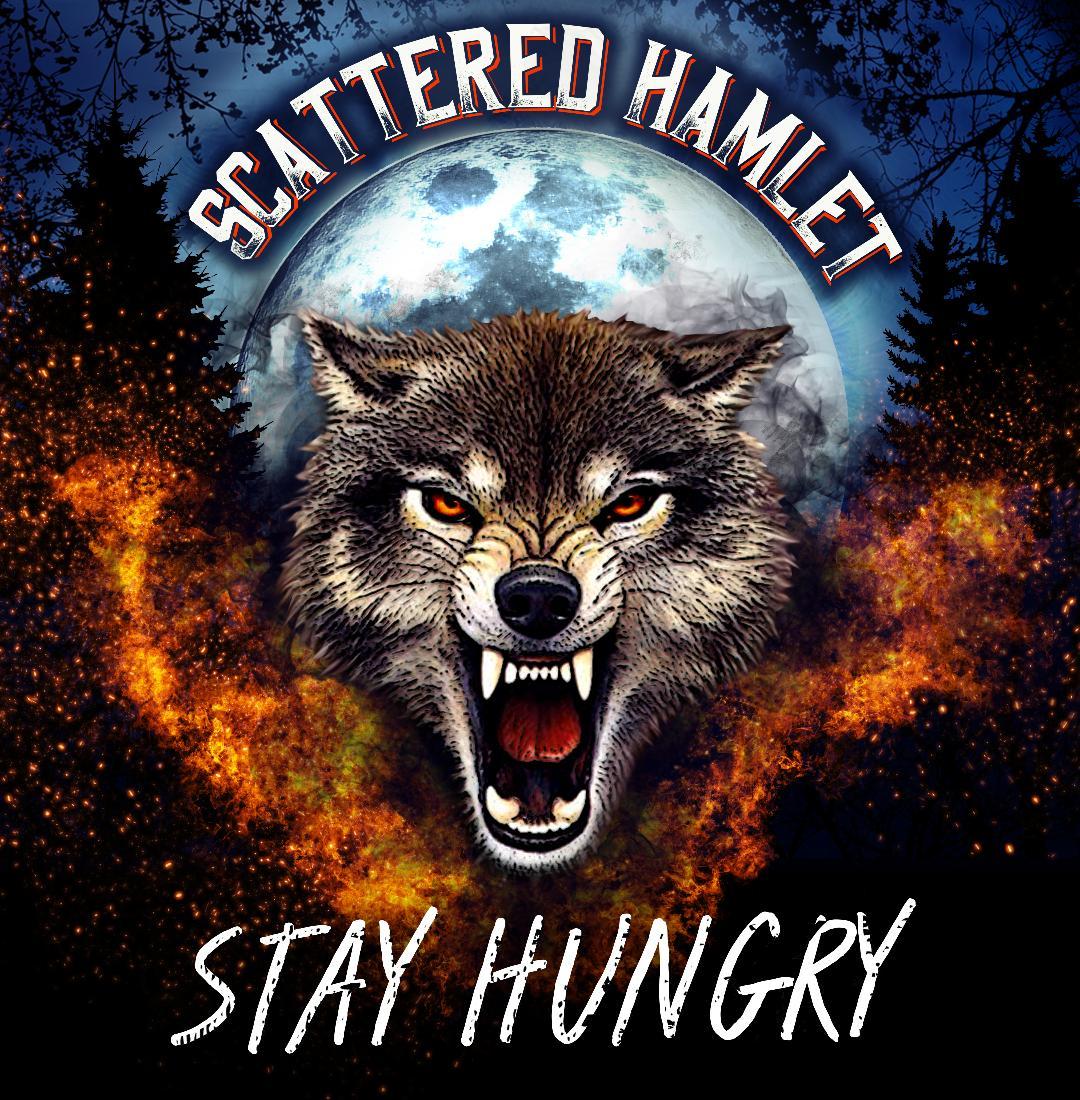 Hard Southern Rock Band SCATTERED HAMLET has released the official music video for their cover of the TWISTED SISTER classic single, "Stay Hungry." Originally premiered on Tattoo.com, "Stay Hungry" is a heartfelt tribute to the band's drummer, Jake Delling Le Bast, who is currently in a coma.
"There we were, one second we were waiting to see if we landed a tour support slot with an artist we really looked up to, and then next, I got the call. The heartbeat of the honky tonk metal machine, Jake Delling Le Bas, was celebrating his 30th birthday and fell off a third story balcony….. They didn't know if he was going to make it. Later though, he did defy all odds and made it, but was in a coma with a traumatic brain injury. The kind of brain injury soldiers get from IEDs. I couldn't make this crap up if I tried, it was like an episode of Behind The Music, but this time, instead of me watching it we were living it. I'm writing this nearly eight months later and I haven't heard his voice since September. After talking with his family and the guys, we realized Jake didn't work most of his adult life this hard to get the band to where we were only for us to decide we couldn't move on. Honestly, that would piss him off most. Since the album cycle was cut short for Swamp Rebel Machine, we wanted to make something special so we put a call out to our fans on social media to pick a song for us to cover as a tribute for our fallen brother.
We had some great ideas pitched to us and some not so great ideas [laughs]. Anyway, we demoed a few and they ran a complicated series of emotions: reflective, sad, sentimental… you name it, we tried to link that emotion to a song we could do justice. In SH though, we always had one gear and that's balls out straight ahead. At the end of the day, we were still hungry and still wanted that same thing we were after the first time Jake, me and the early SH machine drove half way across the country to SXSW in Austin to announce to the music community that we were here. So that's when my older brother stepped in, the fella who gave me my first Kiss album and got me started on this journey, he said, "Do Twisted Sister." My brother grew up on Long Island and he and his friends used to see them in their early days. I'd always been a fan, but I watched their documentary and thought, wow, these guys knew how to overcome. Here we are feeling sorry for ourselves and should be out kicking ass agin. With the help of Jake's best friend, and decorated producer, Jason Donaghy, and Jake's younger brother, Alex, doing the video, this tune gave us a chance to get back on the horse and maybe when we play Warped Tour it can introduce some of the younger folks at the shows to the badassness that is Twisted Sister, or of course, Dee and the band can go NY style on my ass if they think we messed up their song." –
Adam Joad (Frontman)
Tour Dates:
07/06 @ Little Harper Brewing – Nashville, TN
07/07 @ Coyotes – Shreveport, LA
07/08 @ NRG Park-Main St Lot – Houston, TX
07/10 @ Tennessee State Fairgrounds – Nashville, TN
07/12 @ Rockfest – Cadott, WI
07/13 @ Top Fuel Saloon – Braidwood, IL
07/14 @ Lifers – Algona, IA
07/17 @ Token Lounge – Westland, MI
07/18 @ The Electric company – Mansfield, OH
07/19 @ Evening Star – Buffalo, NY
07/20 @ The Rim – Norton, WV
07/21 @ The Nail – Ardmore, PA
07/22 @ Hucklebucks – Pottsville, PA
07/25 @ Shakas Live – Virginia Beach, VA
07/26 @ Ground Zero – Spartanburg, SC
07/27 @ Whiskey River Club – Anderson, SC
07/28 @ Jesco White's Birthday – Leoma, TN
08/08 @ Side Stage Buffalo Chip – Sturgis, SD
08/09 @ Mainstage Buffalo Chip w/ Lita Ford, Kid Rock – Sturgis, SD
Click HERE for Additional Dates & Ticketing Information!
Imagine Stone Cold Steve Austin with his partners Bo and Luke Duke in a parking lot brawl on Saturday night set to music?
"It's Honky Tonk Metal, like you took a handful of cheap tucker speed and headed out on the highway. " That's how the guys in Scattered Hamlet describe their sound. To many others, they describe it as a mix between motorhead, molly hatchet, and clutch. Take a listen and you be the judge.
Scattered Hamlet was created to capture the essence of growing up in the country while still giving nods to the original outlaw countrymen of years past. Scattered Hamlet is one part Lynyrd Skynyrd and Molly Hatchet with a little flavoring of Motorhead and Down. All wrapped up in a fine shotgun shell casing. Their influences range everywhere from Southern classic rock, to groove, to doom and punk. With humble origins all over the United states and a relentless touring schedule of 100+ shows a year visiting 40 + states, the band makes no apologies for the equal love of Harley Davidsons, Honky Tonks, Les Pauls, Marshalls, shotguns and the classic American symbolism they all amass.
Their debut full length album, Skeleton Dixie, was produced by 2-time Grammy nominated Jason Donaghy who's credits include Rob Zombie, John 5 and the Murder Dolls and mastered by legend Howie Weinberg who's credits include: Pantera, Slayer, White Zombie, and Danzig. Their second full length, and most recent, Swamp Rebel Machine, would go on to give the band their most success with nearly 5,000 copies sold since its release in 2016, landing them a place on the Billboard Heatseekers charts for first week sales in November 2016. All of that mixed with a rigorous touring schedule during the 2017 season has made Scattered Hamlet a top competitor in the underground rock scene.
Scattered Hamlet has gone on to perform at some of America's greatest music festivals such as Rocklahoma, Rock Fest, Steel Horse Bike Rally, and Warped Tour. Plus, their latest release garnered heavy rotation on dozens of radio station across America and found placements on CMT, MTV and several other media outlets.
These hillbilly boys know how to grab the bull by the horns, hold on for dear life, and ride that cow in to the ground. All humble, yet determined, Scattered Hamlet is aiming down the barrels and ready to pull the trigger on the monstrous career ahead of them.