Kaleido Release New Single "Die Tryin" Off Upcoming Debut Album 'Experience'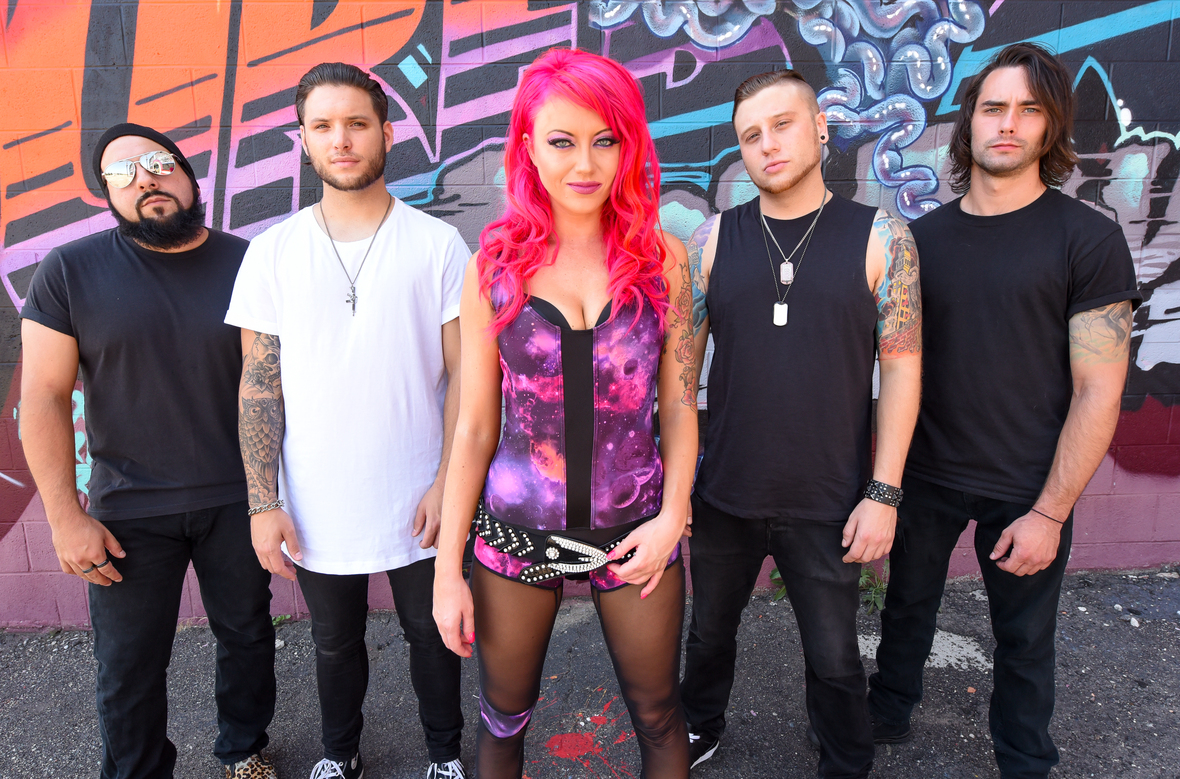 Detroit based rock band Kaleido has released the third single, "Die Tryin", off of their upcoming debut album, Experience. Recorded at The Pipeyard Studio in Plymouth, MI, Experience is due to release May 19th, 2017.
Kaleido have also announced show dates and will be joining SEETHER on their upcoming POISON THE PARISH WORLD TOUR!
Kaleido Tour Dates:
03/31 @ The Machine Shop – Flint, MI *
04/01 @ Ground Zero – Traverse City, MI *
*With RED SUN RISING
SEETHER – POISON THE PARISH WORLD TOUR
05/02 @ Chameleon Club – Lancaster, PA *
05/03 @ Chameleon Club – Lancaster, PA *
05/05 @ Druid City Music Hall -Tuscaloosa, AL *
05/06 @ War Memorial Auditorium – Nashville, TN
05/07 @ Cat's Cradle – Carrboro, NC ^
05/09 @ Stone Pony – Asbury Park, NJ *
05/10 @ Stone Pony – Asbury Park, NJ *
05/11 @ The Dome at Toyota Presents Oakdale – Wallingford, CT *
05/12 @ Funk & Waffles – Syracuse, NY ^
05/13 @ Higher Ground – Burlington, VT ^
05/14 @ House of Blues – Boston, MA *
05/16 @ Upstate Concert Hall – Clifton Park, NY *
05/17 @ Rapids Theatre – Niagara Falls, NY *
05/19 @ Stage AE – Pittsburgh, PA *
05/21 @ The Forge – Joliet, IL ^
05/22 @ 20 Monroe Live – Grand Rapids, MI *
05/24 @ St. Andrew's Hall – Detroit, MI *
05/25 @ St. Andrew's Hall – Detroit, MI *
05/26 @ Route 20 – Racine, WI ^
05/27 @ Sokol Auditorium – Omaha, NE *
05/31 @ Liquid Joe's – Salt Lake City, UT
06/01 @ Knitting Factory Concert House – Boise, ID * ^
06/05 @ The Fillmore – San Francisco, CA * ^
06/06 @ House of Blues – Anaheim, CA * ^
06/07 @ Marquee Theatre – Tempe, AZ * ^
06/10 @ The Pageant – Saint Louis, MO * ^
* With Seether & Letters From The Fire
^ With Letters From The Fire ONLY
* ^ With Seether & Through Fire
Official Kaleido | Facebook | Twitter | Instagram