DYMBUR Release Official Music Video for Socially Progressive New Single, "Back Home"!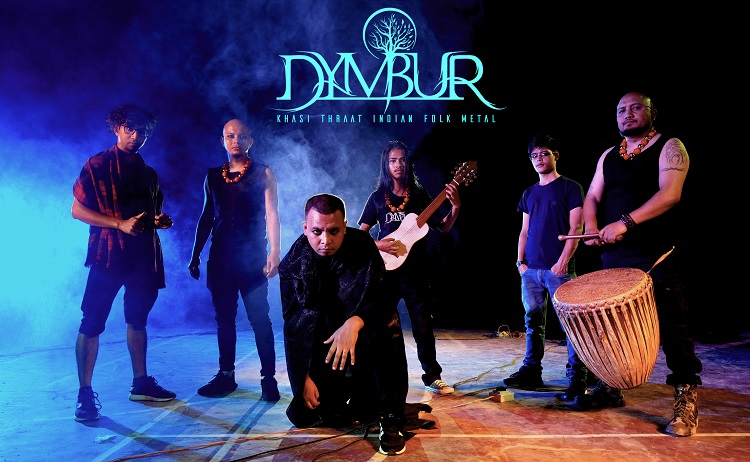 Shillong, India based, Khasi Thraat Folk Metal band DYMBUR has unveiled the visually impactful official music video for their newest, intensely poignant new single, "Back Home." Addressing the international challenges of child prostitution, discrimination protections, LGBTQ+ rights and basic human rights, DYMBUR delivers their humanitarian message with stunning lyrics and incredible musicianship!
"We wrote 'Back Home' in 2021 and it was supposed to be the first single that we wanted to release under our new genre change. The script is written by Cornelius & Andreas and a few other add ons were taken from the other band members. Since we came up with the idea of fusing khasi traditional instruments with metal music, we also wanted to write songs based on heavy subject matter, hence the idea of the storyline came about. We did approach a few production houses from Shillong, India and shared the script with them, but they all rejected to work with us because of the sensitive subject matter. Hence we kept the song on hold and released our other singles 'Rape Culture' & 'Child Abuse'.

Right after these releases, we then decided that it was high time that we need to release Back Home. Since no one wanted to shoot the video for us cause of its sensitive content, we then decided to produce and direct the video by ourselves, under Legato Studio Productions owned by our Guitarist & founder of Dymbur, Cornelius Kharsyntiew.

The song depicts a child being sold off to a brothel because his homophobic father cannot accept him. This boy grows into a young man as he serves his entire adolescent life as a sex worker in that brothel. A day comes when he gathers all his courage and escapes the brothel to embark on a journey to get Back Home. Along the way he gets a flashback and recalls all the atrocities he had faced. Fueled by these painful memories he pushes ahead in search of his home. He eventually finds his home but his parents don't recognize him as he is wearing a hijab and when he takes it off for the first time to reveal his face, immediately his mother recognizes him as she rushes forward to embrace him but his father stops her. The story ends with the father and son locked in on an emotional stare down. In the last shot the hammer drops to the ground signifying 'Acceptance; from the band's POV. But that shot can also be defined as an open ended shot where the audience can decide if they want to accept or reject the boy if they were in the father's position. " – DYMBUR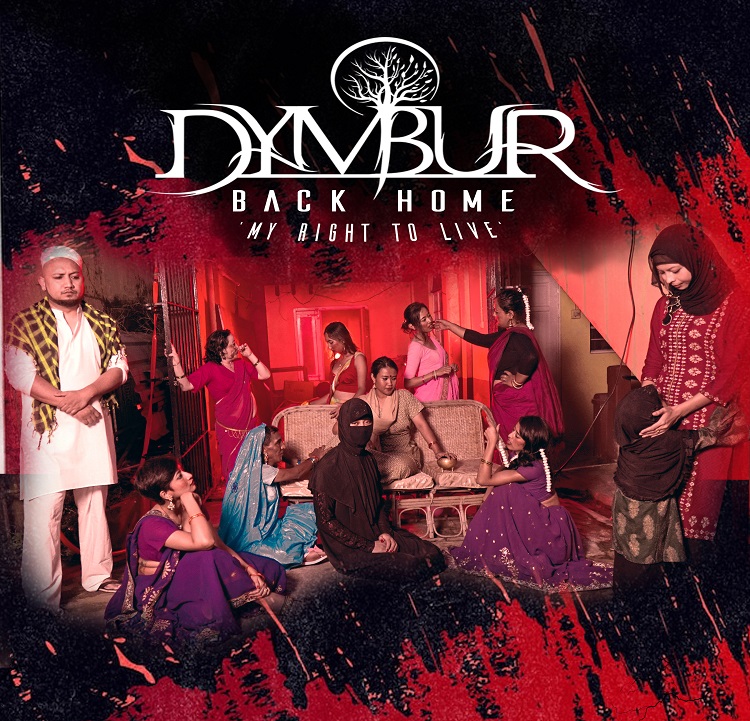 Buy / Stream "Back Home":
iTunes | Spotify | BandCamp
DYMBUR is a Folk Metal band, formed in Shillong, Meghalaya in February 2012.
"DYMBUR" is a word of KHASI origin that translates into English as "Fig Tree".
The KHASI people are an indigenous tribe, who live in the State of Meghalaya which is in the north eastern part of India.
'DYMBUR' – The fig tree symbolizing rebirth, progression and evolution, of victory after struggle, Fresh leaves from old branches forming new shapes defining one of nature's basic laws, the ability to regenerate and grow anew after a dry spell.
On November 2021, Dymbur announced the band's shift towards folk metal, which we termed as 'KHASI THRAAT FOLK METAL