BLACKTOP MOJO Team with DYLAN WHEELER for Cover of AUDIOSLAVE "Getaway Car"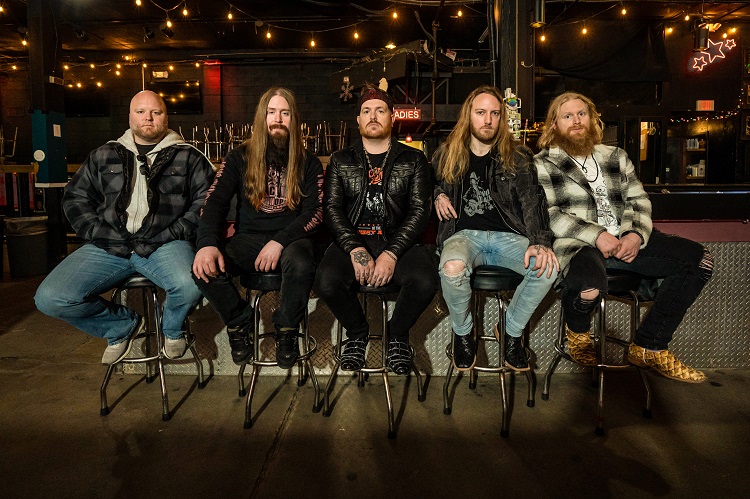 Texas Rock Band BLACKTOP MOJO, led by front-man MATT JAMES, has teamed with fellow Texas vocal powerhouse DYLAN WHEELER to release their potent cover of AUDIOSLAVE's "Getaway Car." Inspired during the band's 2022 tour, the vocal heavyweights teamed up upon BLACKTOP MOJO's return, showcasing that Texas is fast dominating the New Wave Of Classic Rock movement!
"Dylan and Nathan were talking on the phone as we were rolling down the road on our spring tour and got to chatting about Chris Cornell. Dylan said, 'Dude we should do 'Getaway Car' together.' Nathan responded saying 'Dude! We just started messing around with throwing that song in our set.' We booked the studio right then and made it happen when we got back from the tour."
"We teamed up with our buddy Dylan Wheeler to honor a mutual hero of ours on his birthday with a rendition of one of our favorite songs he ever made. Chris Cornell has inspired and will continue to inspire so many long after we're all gone. " – Matt James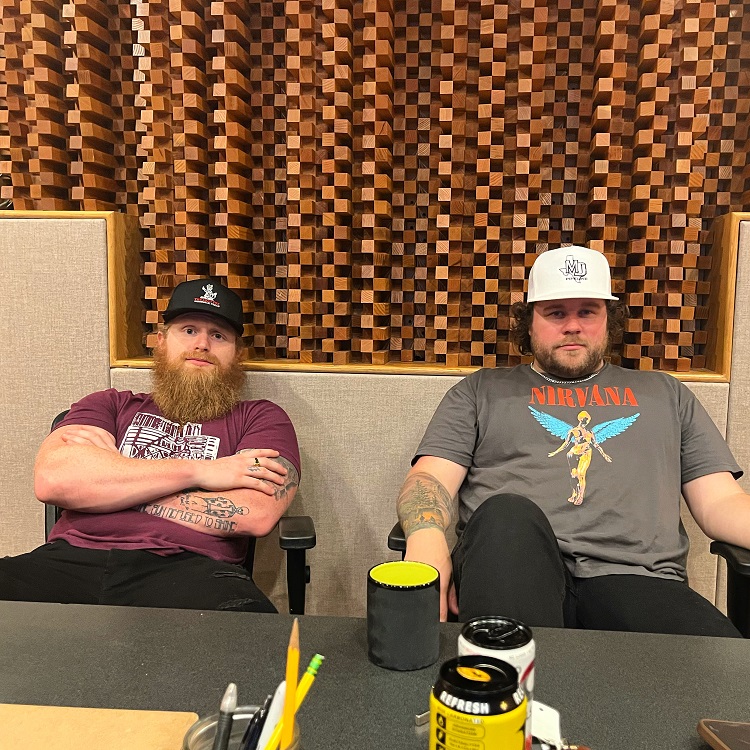 "Getaway Car" will be available purchase and stream on all platforms July 27, 2022!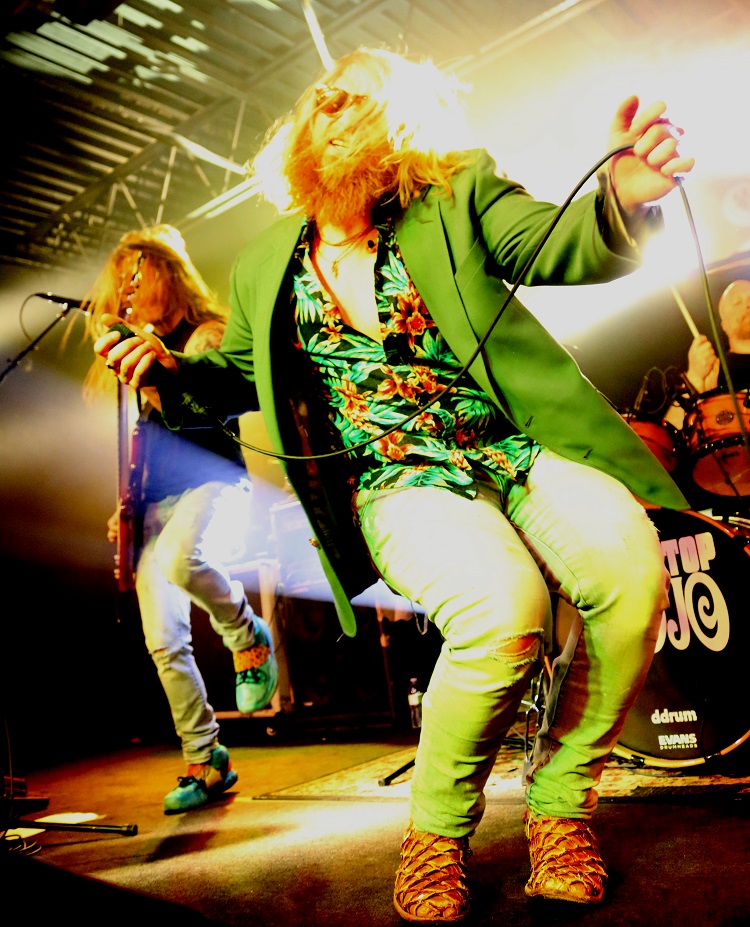 Catch BLACKTOP MOJO Live!
07/24 @ Strummer's – Fresno, CA
07/26 @ Goldfield Trading Post – Sacramento, CA
07/28 @ Dante's – Portland, OR
07/29 @ Perham Hall – Zillah, WA
07/30 @ Snake River Rock Festival – Lewiston, ID
08/01 @ The Urban Lounge – Salt Lake City, UT
08/02 @ Lost Lake Lounge – Denver, CO
08/16 @ Rose Music Hall – Columbia, MO
08/17 @ The Cavalier Theater – La Crosse, WI
08/19 @ Northwoods Rock Rally – Glen Flora, WI
08/20 @ The Stache – Grand Rapids, MI
08/21 @ Hi-Fi – Indianapolis, IN
08/23 @ The Winchester – Lakewood, OH
08/24 @ Harrisburg Midtown Arts Center – Harrisburg, PA
08/26 @ Montage Music Hall – Rochester, NY
08/27 @ Brew York 2022 – Sackets Harbor, NY
08/30 @ Webster Theater – Hartford, CT
08/31 @ The Crafthouse Stage & Grill – Pittsburgh, PA
09/02 @ Ottawa Tavern – Toledo, OH
09/03 @ Wisconsin Harley-Davidson – Oconomowoc, WI
09/04 @ The Forge – Joliet, IL
09/06 @ Ace of Cups – Columbus, OH
09/07 @ Riverfront Live – Cincinnati, OH
09/09 @ Blue Ridge Rock Festival 2022 – Alton, VA
09/10 @ Scorpions MC Annual Pig Roast – South Lyon, MI
09/11 @ Castle Theatre – Bloomington, IL
09/17 @ Texas State Railroad – Rusk Depot – Rusk, TX
Additional Dates & Ticketing Information.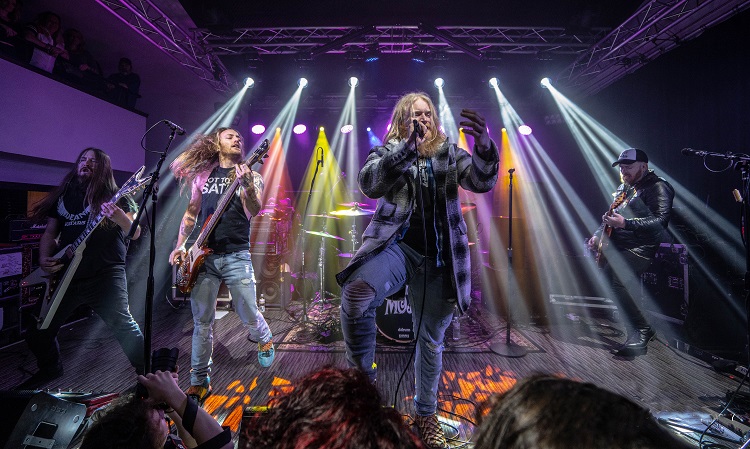 Formed in late 2012 by vocalist Matt James and drummer Nathan Gillis in the small East Texas town of Palestine, Blacktop Mojo's fiery blend of sludgy grooves, classic rock guitar riffs, and southern metal shredding falls somewhere between Soundgarden and Lynyrd Skynyrd to form a sound deemed by some as "Texas Grunge". The music draws on a multitude of genres and styles to form a hodgepodge of dirty, heavy rock and roll mixed with sensual and at times even, carnal blues.
After their debut album I Am" in 2014, The band spent a few years cutting their teeth in dive bars, dancehalls, and honky tonks around Texas. In 2017, during the recording of their sophomore record Burn The Ships the guys quit their day jobs, moving into a small house together in Palestine, TX. The house created an unbreakable fellowship between the band and a culture of constant creativity.
Released via their label Cuhmon Records, Burn The Ships yielded two Billboard Top 40 singles on the Mainstream Active Rock charts including "Where The Wind Blows" (#27) and a cover of the Aerosmith classic, "Dream On" (#31). After the album cycle and touring for Burn The Ships concluded, the guys returned home in 2018, where they locked themselves in the band house for six months to write their third record, Under The Sun. The record yielded them another top 40 single in "Can't Sleep" (#27) and the band continued touring in the US through the beginning of 2020.
Locked down with the rest of the world and unable to continue touring, the guys began work on their fourth, self-titled album, which released August 13th, 2021 to rave reviews, reaching #3 on the iTunes Rock Chart and #17 on the all-genre Albums Chart.
Connect with BLACKTOP MOJO:
Official
Facebook | Twitter | Instagram