Zardonic With Metal Greats Dream Theater, Megadeth, Conquer Divide, and Fleshgod Apocalypse on Tower Records Japan Top 5 Hard & Heavy Chart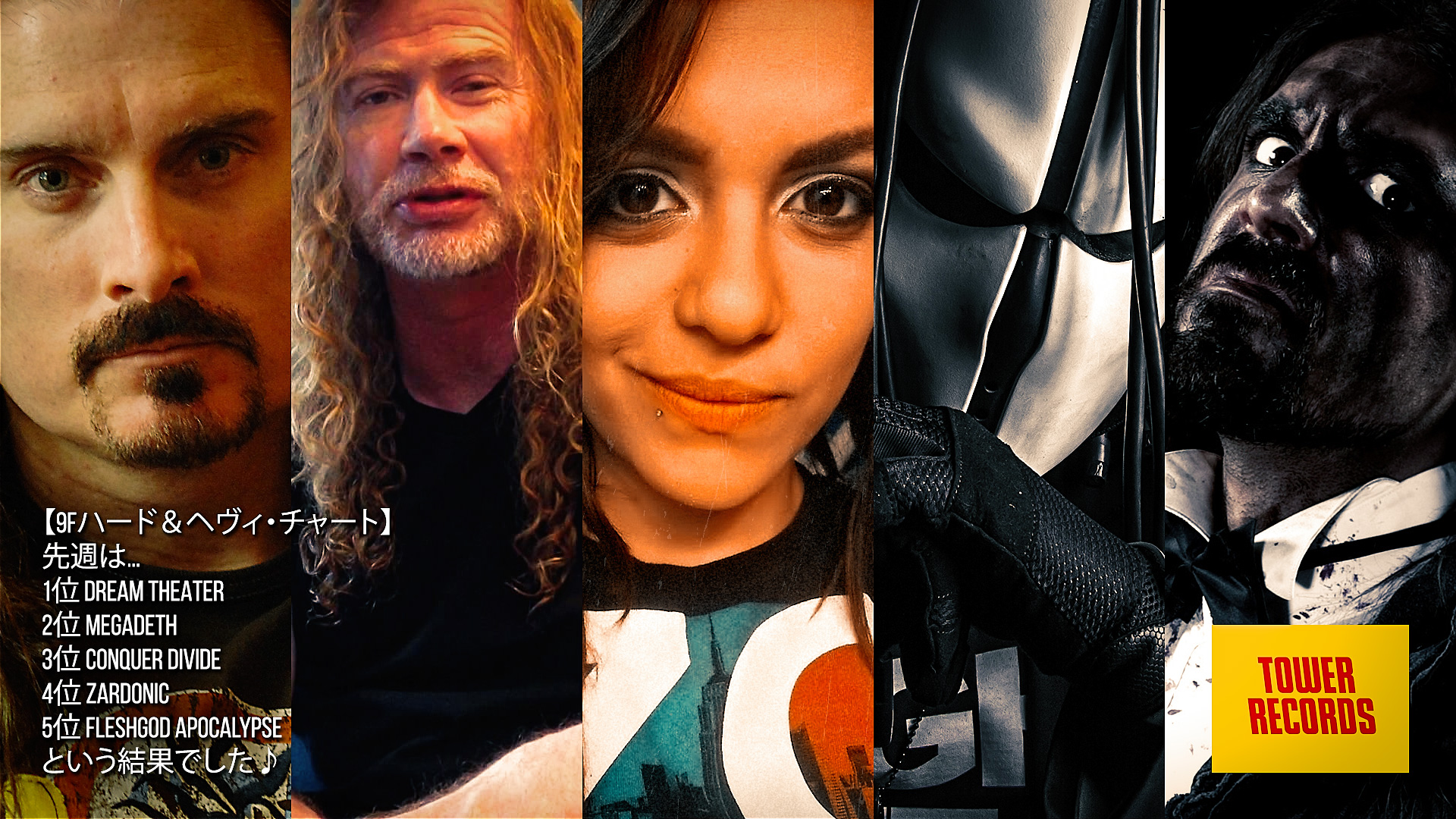 According to a tweet by Tower Records Japan, the Top 5 Hard & Heavy Charters include progressive metal veterans Dream Theater, thrash metal legends Megadeth, heavy hitting all-female newcomers Conquer Divide, Venezuelan electronic music juggernaut Zardonic and Italian neoclassical death metallers Fleshgod Apocalypse.
Zardonic's most recent offering and boundary-pushing masterpiece Antihero has seen the most sales in the history of his career, with Japan as the top consumer, which makes a Japanese tour very likely to happen in the near future. Stay tuned!
Watch Zardonic drop Antihero Live @ Beats 4 Love Ostrava, Czech Republic 2015:
Buy Antihero Online:
Limited edition 2CD Digipak
MP3 on iTunes
WAV (Lossless) on Beatport
Connect with Zardonic
ZARDONIC OFFICIAL
Facebook |Twitte | SoundCloud | YouTube | Instagram