Living With the Infinite. An Interview With Dirk Verbeuren of Soilwork.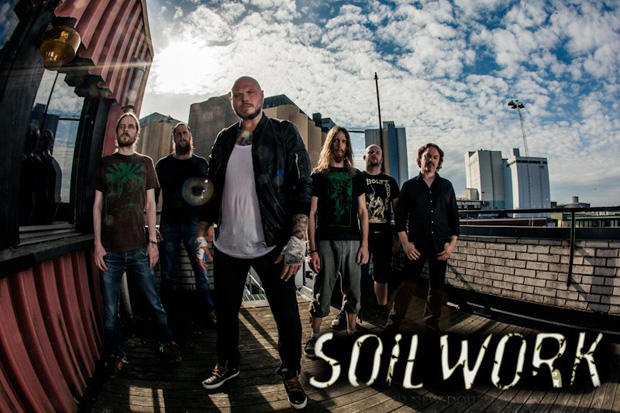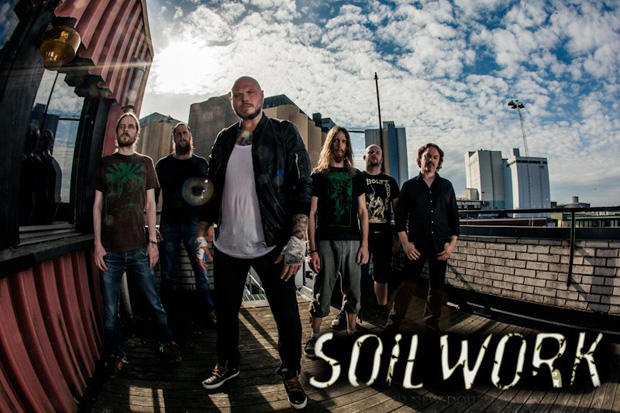 On March 15, 2013, Soilwork released an epic double album entitled The Living Infinite. You can read my review of the album here if you like. While they were gearing up for their 54-date tour in North America, I was given the opportunity to speak with Dirk Verbeuren, the drummer of Soilwork. Our very own Chris Romano was lucky enough to catch their set in NYC and provides a great review and photos from their set here.
You can listen to the interview below:
[ca_audio url="http://www.unsungmelody.com/wp-content/uploads/2013/03/Soilwork_Interview-Dirk_Verbeuren.mp3″ width="500″ height="27″ css_class="codeart-google-mp3-player" autoplay="false"]
Today, we have Dirk Verbeuren, the drummer of Soilwork. Dirk, thank you for calling us, and how have you been?
I'm doing good, Josh. Happy to be here. Thanks for having me on the show.
We really appreciate you calling us here. After it was announced in the summer of 2012 that Peter (Wichers, ex-Soilwork guitarist) had left the band again, how has the band dynamic changed? Did it influence the direction of The Living Infinite?
I guess in a way it did, because there are some things happening along the way. We were touring for The Panic Broadcast and that was when Peter actually made the decision. It was something we kind of saw coming and we all agreed that it would be better to continue on without him. It was definitely some kind of boost to show the world that whether Peter is in the band or not, Soilwork can be strong and continue making good music. We were kind of set up to prove ourselves.
When Speed (Soilwork vocalist and frontman) presented the idea of doing a double album, what was the reaction among you and your bandmates?
A little bit skeptical at first. It was a big undertaking, and we weren't quite sure how we were going to do it. As far as recording goes and how the fans would react, and would we have enough good music to make it happen, which is obviously the first requirement, is to have a lot of material. But, you know, the idea grew on us. We thought about it, and I guess Speed convinced them that it would be a great thing to do to kind of raise the bar for ourselves and to make a little bit of different sounds in recording, as we had done many times in the past. It turned out to be a really good choice I think. It gave us the direction to do something different, so very interesting.
These days, it's incredibly rare for a band to release a double album. Many bands eventually opt to release two albums in close succession after recording them together. Was the writing and recording of The Living Infinite difficult? What did you find most enjoyable?
It was definitely intense. I wouldn't say it was difficult, per se, because we were prepared and we rehearsed together. Everybody had worked on their parts, so when we moved into the studio we just had to work long days and really hard. I think everybody was very focused. It was work intensive, but we had a really good time making the record. As far as the diversity of the material, that was something for me to enjoy. It was probably the most open I've been with Soilwork. We really went for an organic sound. That was the idea with Jens Bogren as producer of the record. It's a vision that he usually shares as well, not just with Soilwork. It was really the goal, to sound like we would live. We wanted to have that presence there, with very little studio trickery.
Your tour of North America looks to be pretty grueling and exhausting; 54 shows in 57 days. How are you preparing for such a fast-paced and expansive tour?
We are rehearsing now, and trying to get all the material down. Other than that, you just have to pound through it. I don't think we'll do a lot of tours like that in the future. It is really long, and we're not getting any younger. With the album coming out, I guess it's a good thing to visit everywhere and play the new songs for people. Hopefully it will all work out. We've done it before, so we're just going to give it our all.
What songs from the new album are you excited to play live?
Good question! We've been working on a bunch of them. We're just going to try it out and see what works. Play some different ones as the tour moves on and see how they feel on the stage for us and how the crowd reacts. I'm excited, but I don't have a particular preference. Just playing fresh, new music is always fun because with the amount of touring we do, even when we don't tour as much, you still end up playing the same songs hundreds of times. Whenever you have something new, it's always fun. We're actually bringing back some stuff we haven't played from the past, that haven't been played for a really long time, and some songs that have never been played live before. It's really a fresh, new set.
You played drums and percussion for Jeff Loomis' second solo album, and now you're pulling double duty by playing for him AND Soilwork during the final eleven dates of this tour. How did that come about?
It really started due to his drummer having a previous touring commitment with his other band. So, Jeff called me and explained the situation about this tour, and how important it is for him. He asked if I would be willing to sit in on this tour for him and I said, "Sure!" I've never had the opportunity to play with Jeff and his band on stage, so I think it would be a fun thing to do.
We have a tradition here at Unsung Melody to finish an interview with a random question. You've toured the world to play heavy metal and pound the drum skins, and have spent a large amount of time doing session work for a variety of talented artists. Out of all the traveling, and all the people you have met and played for, have you been star-struck by someone? If you were, who was it?
That's happened quite a few times. I've met so many amazing people throughout the years, and toured with so many amazing people that I never thought I would get to meet. When I first met the Soilwork guys, almost 9 years ago now. Especially people like Devin (Townsend). Just to be able to meet him and work with him was amazing. I was at first, a little bit star-struck, but eventually things became more normal and they're like any other normal guy, like yourself.
Well, Dirk, we appreciate you calling us today. Thank you for your time!
Thank you for having me, and we look forward to playing for all the people. I urge everyone to check out The Living Infinite, and we'll see you guys out on tour!
Keep up with Soilwork below:
Soilwork.Org
Facebook
Twitter
Be sure and check out the video for Rise Above the Sentiment below: