My Damage. An interview with Charlie Jewell and Rich Bennett of The Product.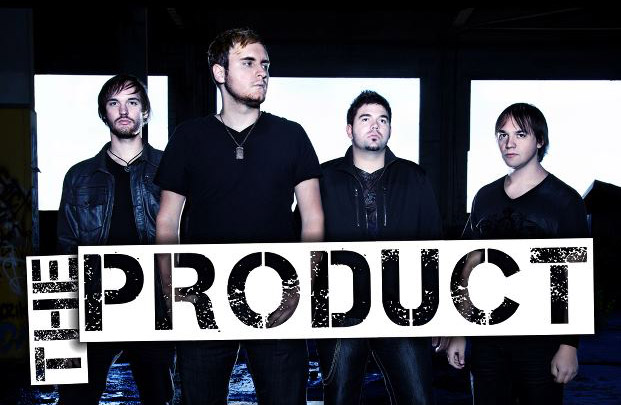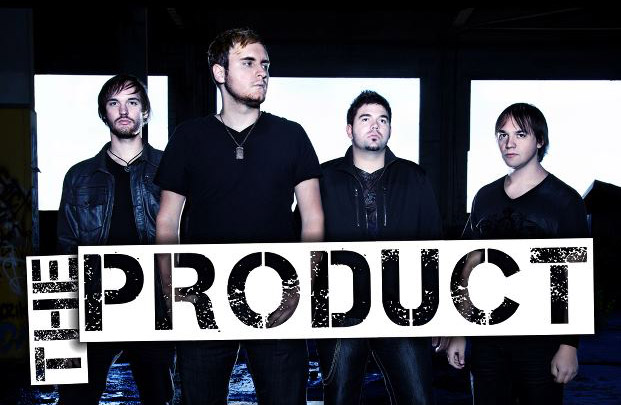 From the ashes, a phoenix will rise. As Detroit has been devastated financially over the last few years, The Product is looking to be the phoenix and arise from their hometown. Equipped with big hooks, melodies and soaring guitars, The Product are poised to make their mark. The band unleashed their new EP So Alive back on June 5th. Hitting the airwaves recently was their first single titled, My Damage. So Alive was produced by Brian Virtue, who has worked with the likes of Puddle of Mudd, Chevelle, and 30 Seconds to Mars.
Joining the Unsung Melody Family today is Charlie Jewell and Rich Bennett. Charlie is a guitarist and Rich is the bass player of the band, The Product. First off, thanks for taking the time to speak with us. I'm really digging the tunes and I feel lucky to have you guys join us. For a first time listener, how would you describe your sound?
Charlie: First, we have to say thanks for having us Jonathan. The site is awesome! For a first time listener, I would describe our sound as melodic energy with a side of heavy. We also have a strong focus on writing good music.
Your newest single, My Damage, is doing pretty well at the moment. Tell us a bit about the momentum you guys seem to have.
Charlie: Our single has caught some momentum for sure, but we think the ball is just starting to roll. We've been fortunate enough to have made some friends with the radio stations in our immediate area. The crew at Banana 101.5 in Flint, MI are fantastic. Basically, they gave us a shot on their "cockfight" which is not unlike a "cage match" or a "rocktagon" and we just started winning. From there, we've been on radio stations across the Midwest. Our fans have been going nuts on these contests that involve voting! So far, we've been lucky enough to beat bands like Linkin Park, Evanescence, Hurt, Rains and Five Finger Death Punch. There was even a "rocktagon" that received over 45,000 votes!
My Damage was released on your new EP called, So Alive. What can you tell us about the EP?
Charlie:So Alive is a collection of our best work over the past couple years. It's been quite a process putting this record out between writing and writing and writing, and then re-writing what you already wrote, and then finding the right producer for the project.
You worked with Brian Virtue on this EP. How was that whole experience?
Charlie: Working with Brian was awesome. We went down to Nashville to occupy his studio for a whole week to work on the record. Brian's worked with Korn, Chevelle and 30 Seconds to Mars and you can definitely tell. His producing and engineering ability are equally phenomenal and his knowledge of the business was vast. We learned a lot from him. In case anybody was wondering, he's also a nice guy. I'll give you an example. It was nearing the end of our time there and we still had quite a bit of work to do. So on our last day, as we were driving from the hotel to the studio, we were all very worried that we weren't going to get this done in time. Instead of working to meet an impossible deadline that day, Brian had a long talk with us and he basically said he was committed to making this work and that he would clear his schedule for us to return to the studio in the next couple weeks so that we can finish the ep and make it right. And that's exactly what we did, we finished the record and we're very happy with the finished product. Now Brian didn't have to do that, he did it because he's a nice guy.
Fill us in on how you guys became The Product.
Charlie: 3/4 of us were actually in a band together in High School, so we all have known each other for quite a while. The 4th member is BJ's brother RJ.
Tell us a bit about your guys influences as a band.
Charlie: Influences include but not limited to: Foo Fighters, Adelitas Way, Framing Hanley and Breaking Benjamin.
What are some of the highlights for you guys as a band so far?
Charlie: Some things that we have gotten to do or that we are proud of, oh man. Our music has been featured on SpikeTV, MTV and Fox Sports Detroit. We played a couple Warped Tour dates, and Warped Tour is just insane! Last year, when the Detroit Red Wings used one of our songs as their "pump up song" in the playoffs, they invited us out to one of the games for free, that was pretty awesome!
Alright, I always end on a random question. You guys being from Detroit, I'm sure you are Tigers fans. Cecil Fielder or Prince Fielder, and why?
Rich: I gotta say, for all the love I have for Big Daddy, the presence of Prince in this lineup is something that will become far more epic than anything Cecil did for us. Lots of home runs, sure, but Prince has all kinds of intangibles, including how much more likely people are to pitch to Mr. Cabrera standing before him, out of fear of walking him for someone on base for Prince to come up. I don't want to sound all nerdy, but this could potentially be one of the best 3-4 combos that baseball has EVER seen, let alone just in the modern era. Long story short.. Prince.
The Product Members:
BJ Perry-Vocals/Guitar
RJ Perry-Drums
Rich Bennett-Bass/Vocals
Charlie Jewell-Guitar/Vocals
Keep up with The Product below:
TheProductRock.Com
Facebook
Twitter
Check out the lyric video to My Damage by The Product below: