Society 1 Signs to DSN Music & Releases "It's Yours Now" Music Video (featuring Sin Quirin of Ministry)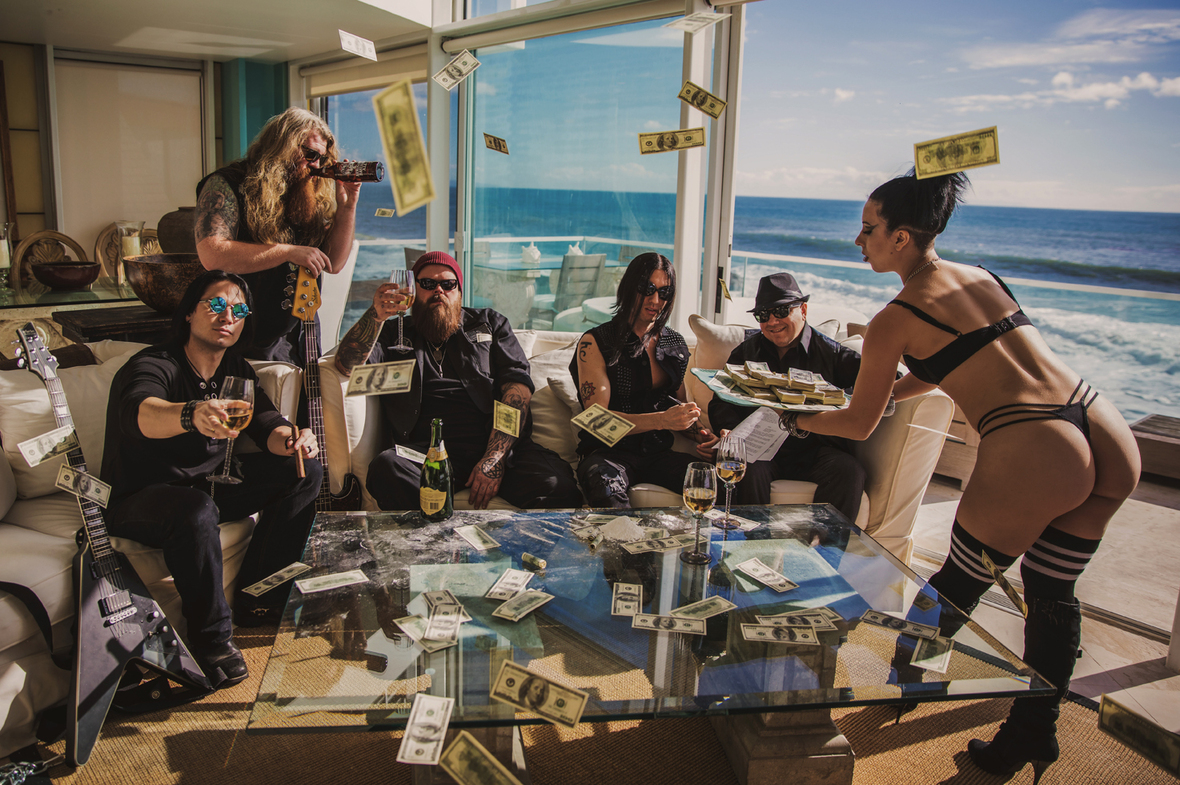 Legendary Southern California Industrial Metal group Society 1 has signed a deal with DSN Music to release their upcoming album Rise From The Dead, scheduled to release this March. Society 1, which was founded in 1996 by the infamous Lord Zane on lead vocals, also features veteran guitarist Maxxxwell Carlisle, bassist Dirt Von Karloff, and drummer Iorden Mitev.
"It feels good to be back at it again, like an old lover who fucked you better than anyone before or after" said Zane during a decadent signing party at the DSN Music complex in Malibu, CA. "Everyone has those moments when you resurrect and reinvent. This album Rise From The Dead is one of those moments."
The comeback for Zane follows a hiatus during which he established a successful Hollywood career as a music video director, working on projects with such acts as Zakk Wylde, John 5, DMC, Wayne Static, and Orgy.
"For me this isn't so much of a return for the band but more a return of
my understanding of how necessary musical exploration is to my existence," said Zane.
Society 1 gained a name for itself nationally for their wild stage antics,
including the Download Festival in 2005, where Zane broke several records by performing the entire set suspended from 4 meat hooks through his back.
"Lord Zane is one of the most talented individuals you will ever come in
contact in our industry these days" said DSN President Guy Giuliano. "He has conquered every media platform, with a level of true professionalism, and he's only really just getting started!"
Rise From The Dead goes on sale worldwide March7, 2017 online and through all mobile outlets.
Check Out Society 1: