Lynyrd Skynyrd at Riverbend in Cincinnati, OH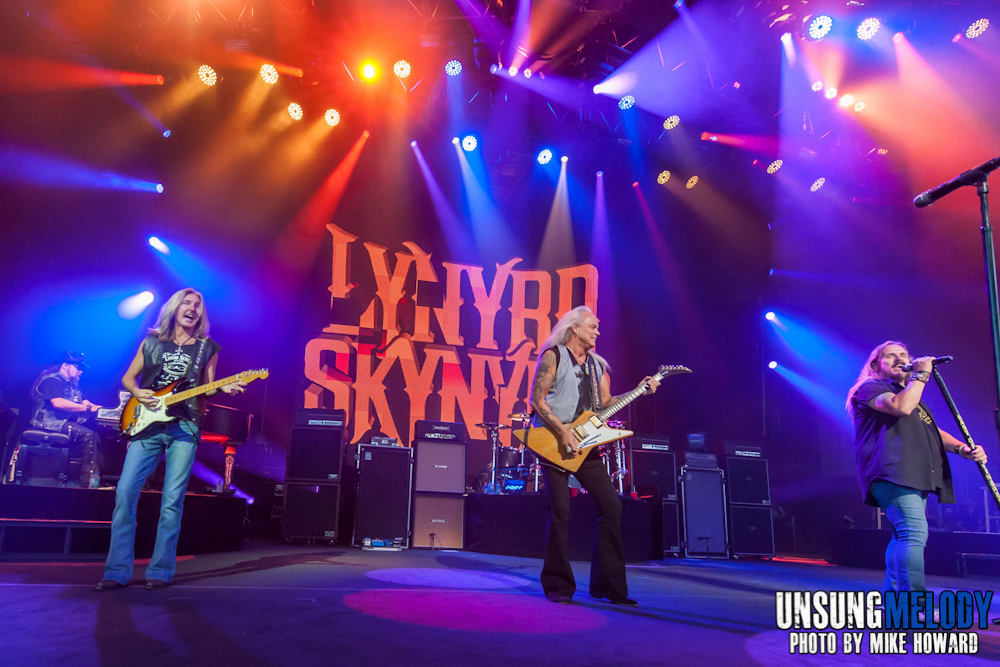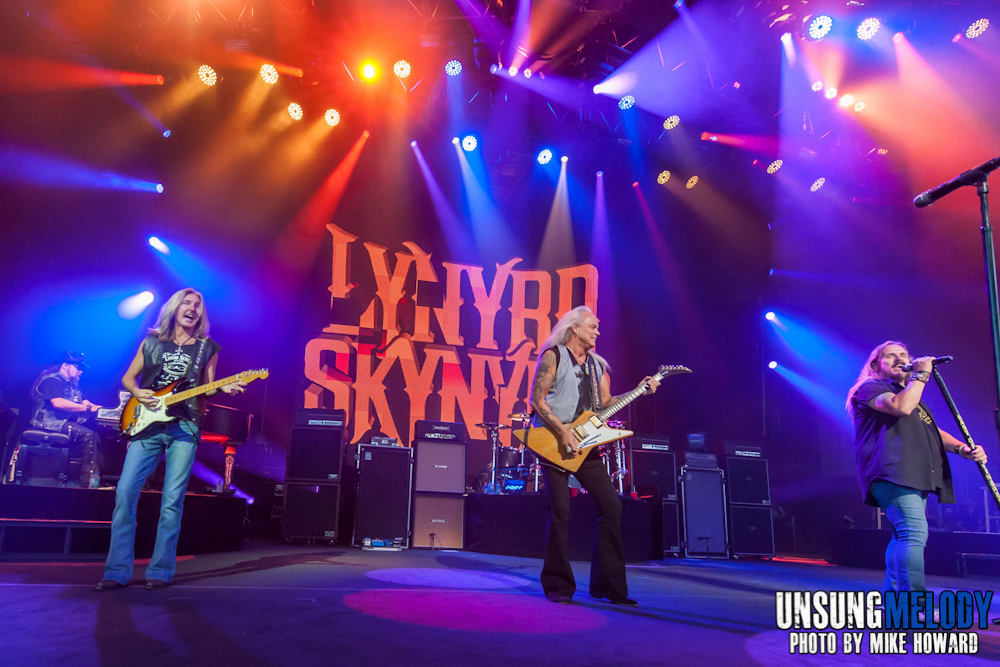 A beautiful day in Cincinnati played host to one of the most revered rock bands ever. When Lynyrd Skynyrd took the stage, you just knew it was going to be a special night. Leading off with Call Me The Breeze, the hits just rolled out one after another. For a band that's been at it as long as they have, I'll be honest, there's not anything new that I can say. They came, they saw, they killed it. The crowd on this night was exceptional and were ready to greet them with open arms as a huge group sing-a-long commenced.
I'll touch on a few things though. One of the moments that stood out to me, was when Rickey Medlocke took center stage with Johnny Van Zant and they played off of each other to the crowds delight. The band seemed to be having a great time on this night. Johnny Van Zant spoke of the troops as they led into Simple Man and the crowd responded with a tremendous roar. It was so great to see and hear such a classic song.
One solemn moment, was when keyboardist Peter Keys could be seen raising one finger to the sky as he played showing his respect to the mans seat he now occupies, Billy Powell. As the encore began everyone knew what song it is that they wanted to hear…Freebird! Need I say more? Enjoy the photos!