Heartbreaker. Heart and Jason Bonham's Led Zeppelin Experience at Riverbend in Cincinnati, OH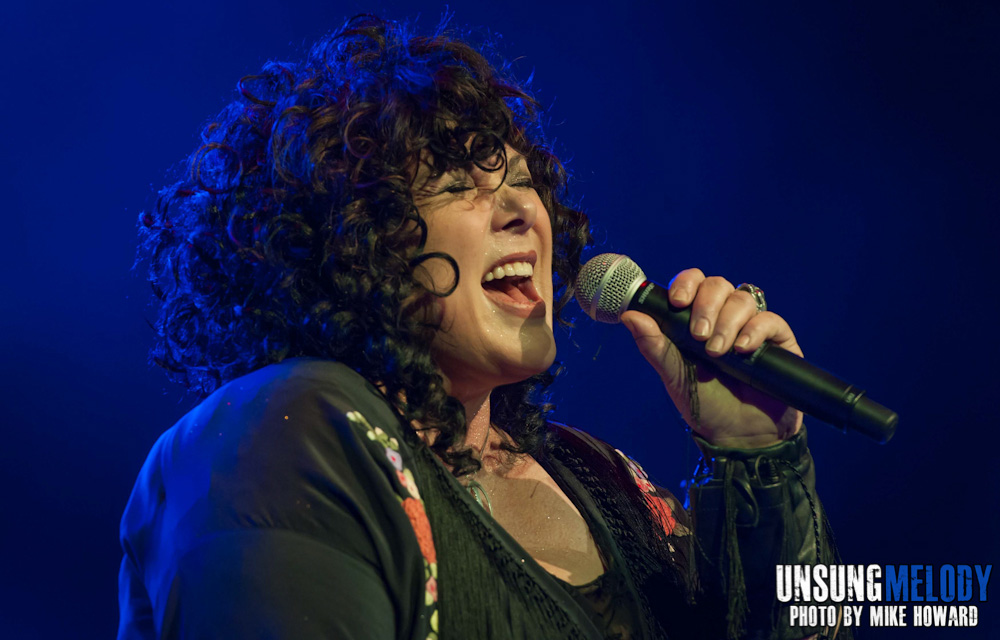 *This is Brian Wagner's first assignment for us here at Unsung Melody. We think he has a great voice and we are happy to have him!
As I was given the opportunity to review the Heart concert at Riverbend Music Center in Cincinnati, I expected a lot of nostalgia and hopefully a lot of good music as well. Heart was joined by opener Jason Bonham's Led Zeppelin Experience. Jason is of course the son of the late great John Bonham, drummer for Led Zeppelin. The show was billed The Heartbreaker Tour, and it definitely had a strong Led Zeppelin vibe. Jason and his band would open the show with a set of Led Zeppelin covers, followed by Heart doing a full set, and then the encore where Jason would join Heart on stage for some more e. Therefore I knew the nostalgia part would be taken care of, but more importantly what about the music?
The show opened with Jason narrating a video about his father and his legendary bandmates. It was obvious not only the deep love and respect he had for his father, but also for the music Led Zeppelin made. From the opening drum kick of Rock and Roll, it was obvious that Jason Bonham's Led Zeppelin Experience was much more than just a nostalgia act. The bands energy and emotion came through on each of the 8 songs they performed. If you would have closed your eyes at some points, you could have been transported back to 1973. Singer James Dylan certainly could hit all the notes that Robert Plant could, and even had some of the stage swagger as well. But the star of this show was e, who filled his father's shoes as only he could. The crowd reacted to every drum fill or solo he performed. The band rolled through a veritable greatest hits of Zeppelin, each time receiving a rousing ovation from the crowd. Set highlights included an amazing Babe I'm Gonna Leave You and a powerful Whole Lotta Love to close.
Click here to view the Jason Bonham's Led Zeppelin Experience photo gallery by Mike Howard.
Next up was newly minted Rock and Roll Hall of Famers Heart. Sisters Ann and Nancy Wilson have been thrilling audiences for going on 40 years, and tonight would be no different. When the opening guitar riff to Barracuda hit, the audience rose to its feet and the energy of the crowd seemed to push the band to even greater heights. Singer Ann Wilson was tremendous. Her voice has not changed a bit. In fact it may be a little more full, but it still retains its power and range. Heart proceeded to tear through hit after hit, from 70's showstoppers Heartless and Magic Man, to 80's pop successes What About Love and These Dreams. The chemistry between the sisters was special, and you could see it with every glance between them. This band still loves to thrill crowds and their stage show was full of energy, especially Nancy Wilson who obviously enjoyed playing to the crowd. The closer to their set was Crazy On You, and the crowd reacted with a long standing ovation as they walked off stage.
Click here to view the Heart photo gallery by Mike Howard.
When the sisters re-emerged, they did it alone. Ann with an acoustic guitar and Nancy with a mandolin. They proceeded to play a beautiful Battle of Evermore, with Ann hitting Robert Plant's high vocals and Nancy singing Sandy Denny's background parts. Stunning is all I can say. At this point the rest of Heart joined them onstage, along with of course Jason Bonham on drums. I was excited for the opportunity to see Heart play Led Zeppelin, as they have never been shy about expressing their admiration. As Ann and Nancy have stated before, they have always been inspired by, and fans of the music of Led Zeppelin. With Bonham on drums, the band played a killer version of The Song Remains the Same, followed up by a beautifully understated Rain Song. Ann Wilson hit some notes on the Immigrant Song that I did not think were possible. As the show drew to a close, a choir was brought out to enhance the show closer, the iconic Stairway To Heaven. With the choir as a backdrop, the band took the song from its slow beautiful opening to its crushing drum filled closing. It was emotional watching Jason play the parts his dad made famous, all the while Ann and Nancy and the rest of Heart pay a fitting tribute to a band that they owe so much to. When Ann hit the last note the audience roared its approval and gave them a huge standing ovation. It was at that moment I knew that this wasn't just about nostalgia, but that these bands and the music they were playing were just as relevant today as they were when most of these songs were first recorded. I love music because of the emotion that it brings out in me. On this night it seemed to not only be me, but the large audience and also the performers on that stage who felt that same emotion.