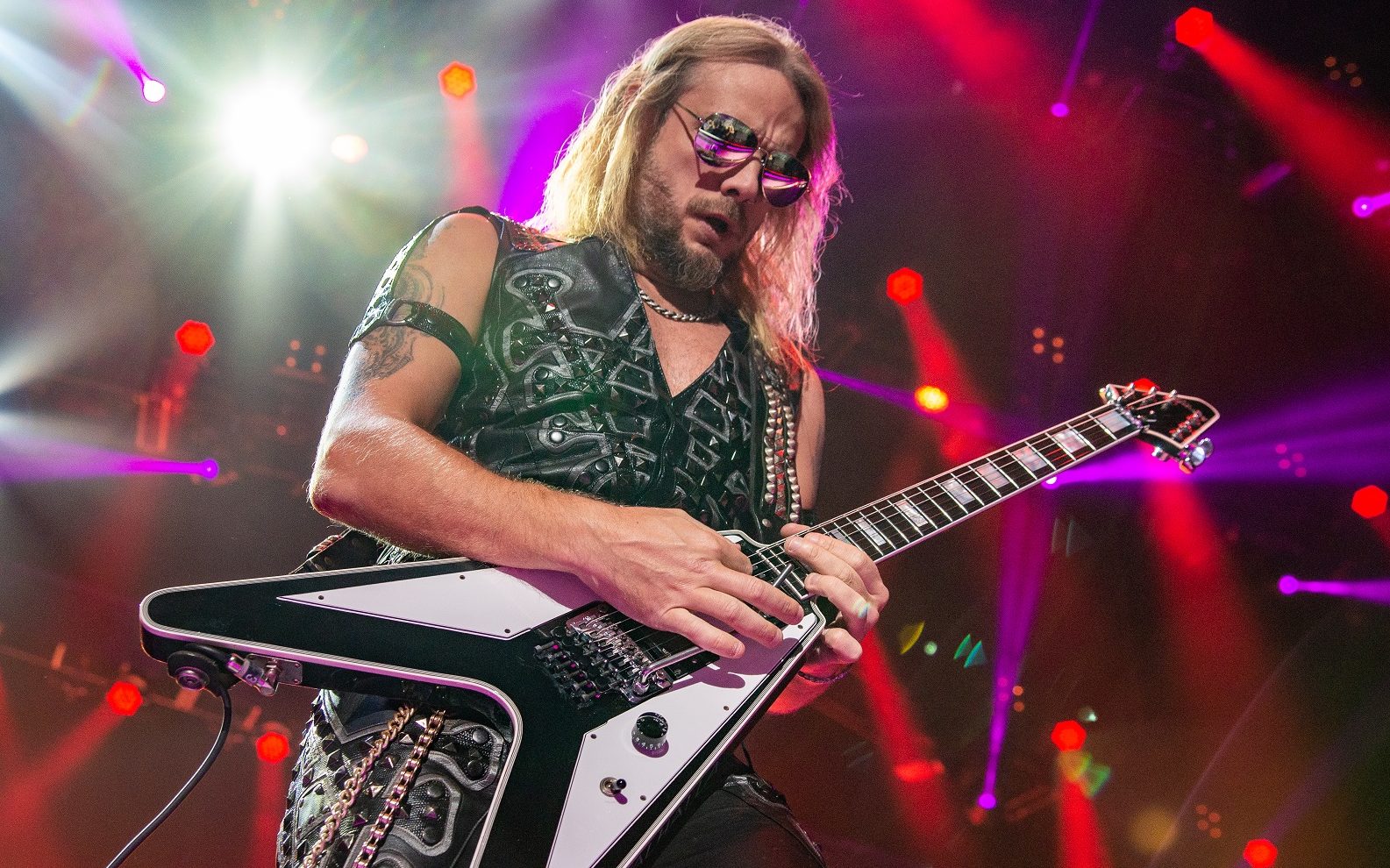 10
        <h1>The Temperance Movement - A Deeper Cut</h1>     
    For a band that came together in 2011, they've made great advances not only musically, but have had the opportunity to tour the US with <b>Judas Priest</b> and <b>Deep Purple </b>in 2018. 

A combination of Faces and The Black Crowes, "A Deeper Cut" bounces between danceable and party-like grooves and bluesy, crooning that reminds me of Rod Stewart.
If you like bluesy rock, this is definitely an album for you!

9
Clutch – Book of Bad Decisions
This album is a culmination of the last several albums Clutch has been putting out, starting with "From Beale Street to Oblivion". Over time, they have been moving in the direction of bluesy, swampy, backwater rock grooves. This album is more than just a masterpiece, it's beyond incredible. Just go give it a listen.
8
AVATAR – Avatar Country
AVATAR keeps hitting their stride. "Avatar Country" is an album that is all over the map musically. Eckerstrom's vocals bounce from AC/DC like growls to Axl Rose-ish wails, with screams and clean singing abound.
Musically, this is the first record I've come across to have a song that starts with a very country-music-like intro, which eventually breaks into a free-form jazz piece at the end of the song. Check it out, it's called "The King Welcomes You To Avatar Country".
7
Black Stone Cherry – Family Tree
Dropping their second album on Mascot Label Group, Black Stone Cherry has gone back to basics for their sixth album. A straight-up rock record, these boys from Kentucky have produced an album that's rocking from the start. A standout track is "Dancin' In The Rain", which features Warren Haynes on vocals.
6
The Wild Feathers – Greetings From The Neon Frontier
On their third album, these boys get back to basics as well. Echoing the sound from their debut album, "Greetings From The Neon Frontier" is a set of ten tracks of pure Americana folk-rock.
Many people will point out Mumford & Sons or The Lumineers when talking about folk-rock, but these boys have honed it in far better than the others. If you want foot-stomping groove with catchy lyrics and vocals, look no further than The Wild Feathers. They still are working on breaking through. Give 'em a chance, and enjoy!
5
Ghost – Prequelle
A band that's hell-bent on taking over the music world, they continue to make inroads into all manner of rock genres, especially with pop sensibility. The first single was the hard-driving "Rats", only to be followed up with an absolutely ridiculous pop-influenced number called "Danse Macabre". Don't even try to fool me, as this song will make you want to dance, no matter who you are or what genre of music you're into.
Even the unexpected sounds of prog or saxophone was not enough to put off fans, or myself. If anything, it just improved the listening experience. Go out and enjoy this one.
4
Judas Priest – Firepower
Almost 50 years into their career, one of the originators of the heavy metal genre exploded back into our playlists with "Firepower". When listeners got their first listen of the Golden Metal God's spitting growl and vocals on "Lightning Strike", they knew exactly what they were in for. The album is essential listening for any Judas Priest fan.
Over the years, they've been shaken up with some unrest with Richie Faulkner replacing K.K. Downing, and Glenn Tipton retiring from touring. This hasn't slown the band down by any measure, as this album can attest. Andy Sneap (producer) really pushed the band to write some of the best material in years, if not decades!
3
Myles Kennedy – Year of the Tiger
Myles Kennedy, more well known front Slash's band and his voice and guitar work from Alter Bridge, finally struck out on his own and dropped his first solo album (second one recorded). Yes, he didn't release the first one he had written, and started anew.
Most fans are taken aback by this release, due to it being a more stripped-back approach. However, this allows him to really showcase his musical prowess and explore musical themes that he can't in his other projects. Definitely one to listen to more.
2
A Perfect Circle – Eat the Elephant
After 14 years of recording hiatus, A Perfect Circle not only dropped a new one for us, but they reinvented themselves for this one. Maynard's trademark vocals are still a showcase here, but the dynamicism has changed greatly from Billy Howerdell's instrumental work. Instead of a focus on guitar work, there's greater emphasis on atmosphere and, yes, piano.
Longtime fans of the band are at odds with each other over this release. Yes, it's different, but the members have grown in their own way over the years. For anyone to expect them to put out "Thirteenth Step" part deux, you were sorely mistaken.
Due to the musical growth, Maynard traded in his trademark growl and emphasized his clean singing voice with very politically charged lyrics.
1
Amorphis – Queen of Time
"Queen of Time" is another one of those quintessential albums for fans. For our number one spot, Amorphis certainly takes it. Although they have incorporated elements from all eras of the band, they've brought it to new highs and sounds.
They've been criticized over the years over "repeating themselves", but this album is not the case. Dynamically driven songs, bounding from heavy and soft pieces, it covers the gamut for any fan of the band. Meandering from prog-metal, to their distinctive flavor of melodic death metal, Tomi Joutsen's vocals are still the most perfect fit. A track that greatly stands out, however, is "Amongst Stars", featuring a guest appearance from Anneke van Giersbergen.