Blood Like Cream. Red Fang Featuring The Shrine And Cancer Bats At The Bowery Ballroom In New York City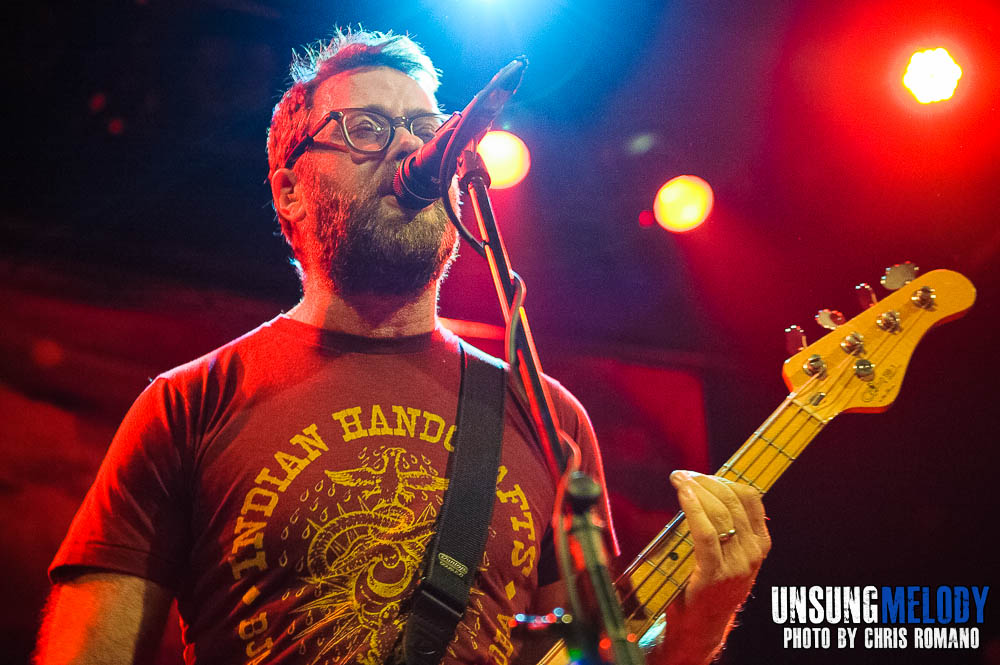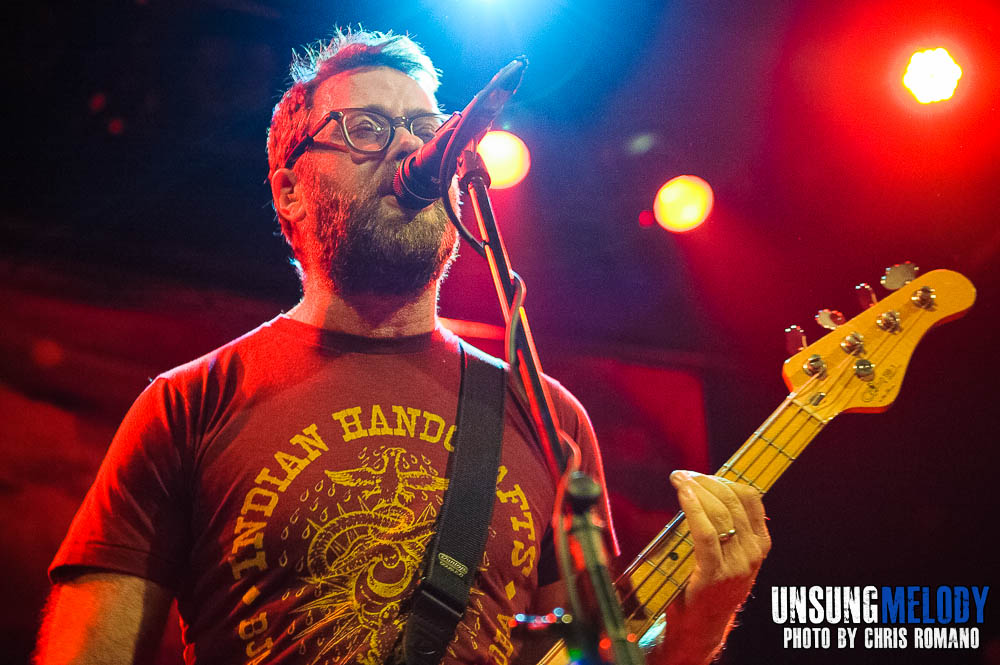 It's funny that just one year ago, I caught Red Fang performing at the Bowery Ballroom in New York City. And now, just a few days passed one year later, I caught them once again… at the Bowery Ballroom.
When I walked in to the venue, I caught the middle of a set from groovy hard rock rockers The Shrine. Having never heard of them before, I wasn't too excited for them, but man, they have a killer sound. Everything had a very riff heavy groove to it, and it got much of the crowd and myself head banging.
"How you guys doing?" asked guitarist/vocalist Josh Landau. After a bit of low cheers, Josh joked, "Sounds like a bunch of cold New Yorkers! Just kidding, we love you guys." With the exception of a last song of their set, which I felt dragged on a bit too long, these guys were a solid act, a perfect opener for Red Fang, and certainly worth keeping an eye on.
Main support for the show came from hardcore rockin' Canadians, Cancer Bats. I last saw Cancer Bats just a few months ago, as main support for Kvelertak, and I was happy to see them again on a bit bigger of a stage. They play a somewhat unique type of hardcore punk blended with rock, and have some downright fantastic stage presence.
View the Cancer Bats photo gallery here.
A few songs in, vocalist and front man Liam Cormier spoke to the crowd, saying, "I feel like we're starting to loosen up a bit. For those that wanna get crazy, please do, but please, also respect those that just wanna chill, and don't punch anyone in the face." As Red Fang has a pretty diverse crowd of fans, from older dudes, to younger dudes, to plenty of ladies (I honestly felt like it was a 50/50 male to female ratio at the show, which is crazy for a metal band consisting of 4 older dudes with beards) this was a pretty classy statement. Even after that, Liam couldn't help but announce before a fast one, "Do you guys know what a circle pit is? Lets get this shit going!"
For the 'bats, it was a pretty solid set. It was nice seeing them on a bit bigger of a stage, but I felt their hardcore style may have been better suited with a different headliner.
Even though they were a bit behind the scheduled start time, once Red Fang took the stage, opening with "Malverde," things quickly picked up, without much slow down for their entire set.
For "Blood Like Cream," the first song they played off of their most recent release, Whales and Leeches, things quickly intensified. With tons of members of the audience singing along to the new track alongside bassist/vocalist Aaron Beam, some fans crowd surfed up on to the stage, playing air guitar alongside guitarist Dave Sullivan. When one fan outstayed his welcome, Dave gave him a bit of push to say, "get off the stage now man!"
When the 4th song of the set, "Wires," kicked in, all bets were off. Easily one of Red Fang's most popular songs, a massive circle pit formed, and the floor opened with bodies pounding away and jumping in to one another. Guitarist/vocalist Bryan Giles moved to the very edge of the stage during the slower guitar-centric parts of the song, becoming surrounded by hands held high with metal horns.
View the Red Fang photo gallery here.
"Bryan has a cheerful song for you now," spoke Aaron later in the set. Following that, Brian said, "This one goes out to optimism." And with that they of course dove in to the fast rocker, "No Hope." They followed that up with my personal favorite from their catalog, "Number Thirteen," which I of course, song every word along to.
Ending with one of the songs that first gained them notoriety, "Prehistoric Dog," was a fantastic way to finish out the set. I could see that the band and the audience were exhausted, but enjoyed every minute of it. The audience cheered for one more, but the house lights were already on, and the band was already packing their gear up.
A decent amount of things have changed for Red Fang since I last saw them one year ago. For starters, both Bryan and Aaron move around the stage more; often times to the edge of the stage, becoming surrounded by fists and metal horns. Individually, Brian sounds more solid and distinct vocally. Meanwhile, Aaron has clearly gotten in to good shape psychically, and as the center stage member of the band, it has given him a more distinct stature. Dave and drummer John Sherman… haven't changed too much, as they continue to just rock out.
Red Fang is a band that is all around solid, with a great live performance that has only increased with more experience. With Whales and Leeches now out, the band is sure to tour all over the place. They're playing a mix of new, with a bunch of older favorites, and the songs blend beautifully together. If this New York City show was any indication, they are not to be missed when they pass by your city. Just be careful of any zombies that follow them around, trying to steal their Pabst Blue Ribbon…
Red Fang – Blood Like Cream: