Styx, REO Speedwagon, Loverboy – Ball Arena – Denver, CO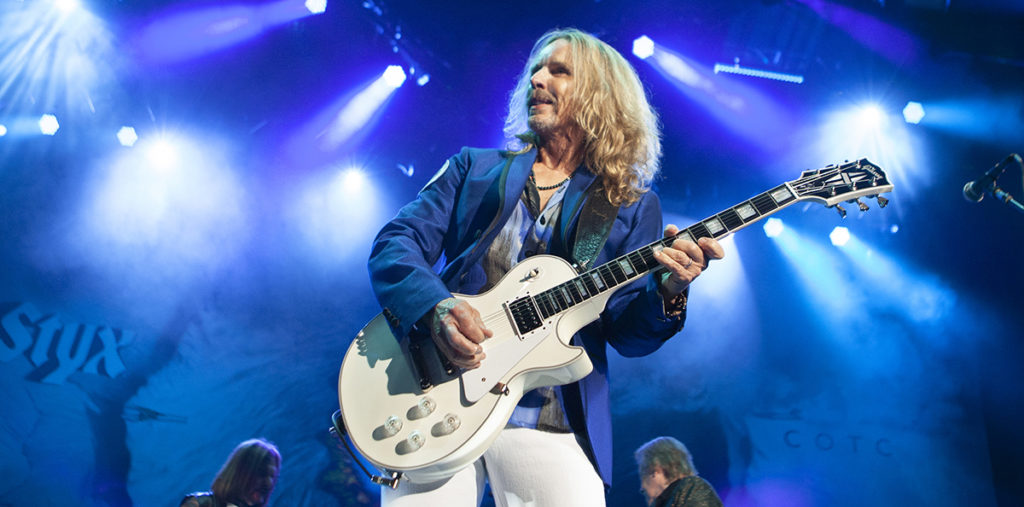 Live music seems extra poignant these days. Crowds are more attentive. Musicians express how nice it is to be on stage again. And the magic that is a live show takes on a new life, even for bands that have been at it for decades. Which might explain why Denver's Ball Arena was a packed house Friday night when Styx, REO Speedwagon and Loverboy shared the stage on their "Live and Unzoomed" tour. Together they clocked nearly 4 hours of rock classics. And the crowd was with them every step of the way.
Loverboy started the night with a short, but solid set that featured many of their radio hits including "Notorious," "The Kid is Hot Tonight" and "Working for the Weekend." Mike Reno was sporting his trademark red headband and clearly enjoyed the sing-along that happened as he made his way through each song.
Partway through REO Speedwagon's set, frontman Kevin Cronin exclaimed "rock n' roll will keep you fu@king young!" He turned 70 last year. But you wouldn't know it judging from his voice and numerous laps back and forth across the stage. The band has been doing their thing since 1967, and if all the REO Speedwagon t-shirts in the crowd were any indication, their fan base is going strong. They got things started with "Music Man", followed by a number of classics including "Take it on the Run," "Ridin' the Storm Out" and "Roll with the Changes."
Styx know how to entertain. Like nobody's business. As with the other bands on the bill, they've got decades of albums and tours under their belt, but that doesn't mean they phone it in. I've seen Styx multiple times and this show was on par with the rest: fun and full of energy. The consummate showman performed their trademark songs like "Blue Collar Man (Long Nights)" and "Too Much Time on My Hands." They were also joined by original bassist Chuck Panozzo for several songs including "Come Sail Away." But it was during the encore that they hit it out of the park. Partly with the one-two punch that was "Mr. Roboto" and "Renegade," but also because three of the band members returned to the stage wearing Colorado Avalanche jerseys. Not surprisingly, the crowd erupted. Styx delivered again.
Styx: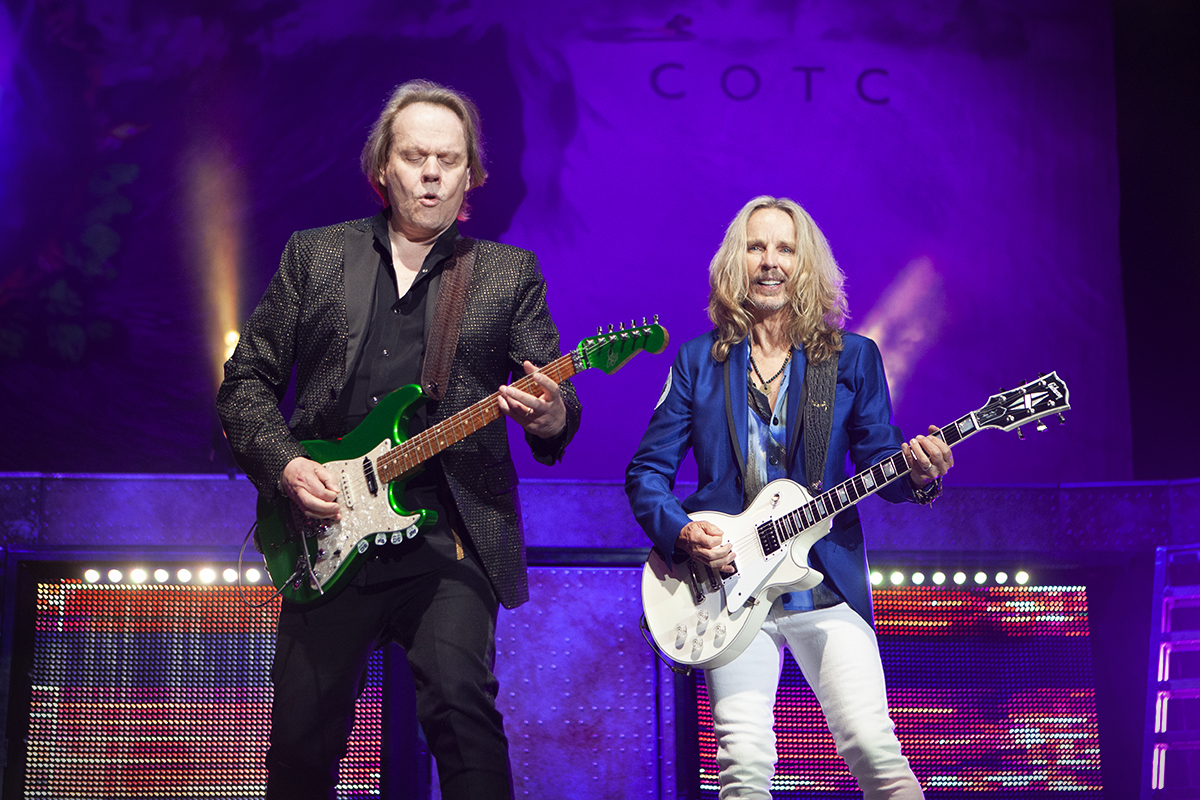 REO Speedwagon: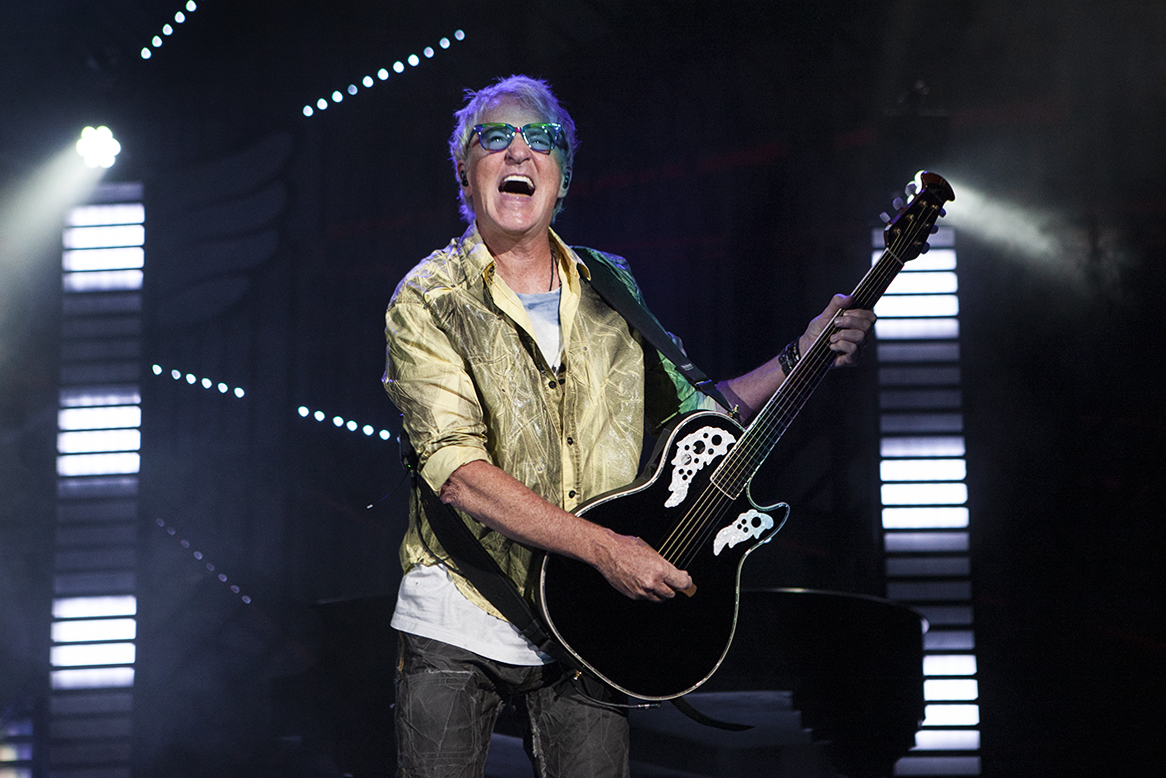 Loverboy: