The Pretty Reckless – Going To Hell (Album Review)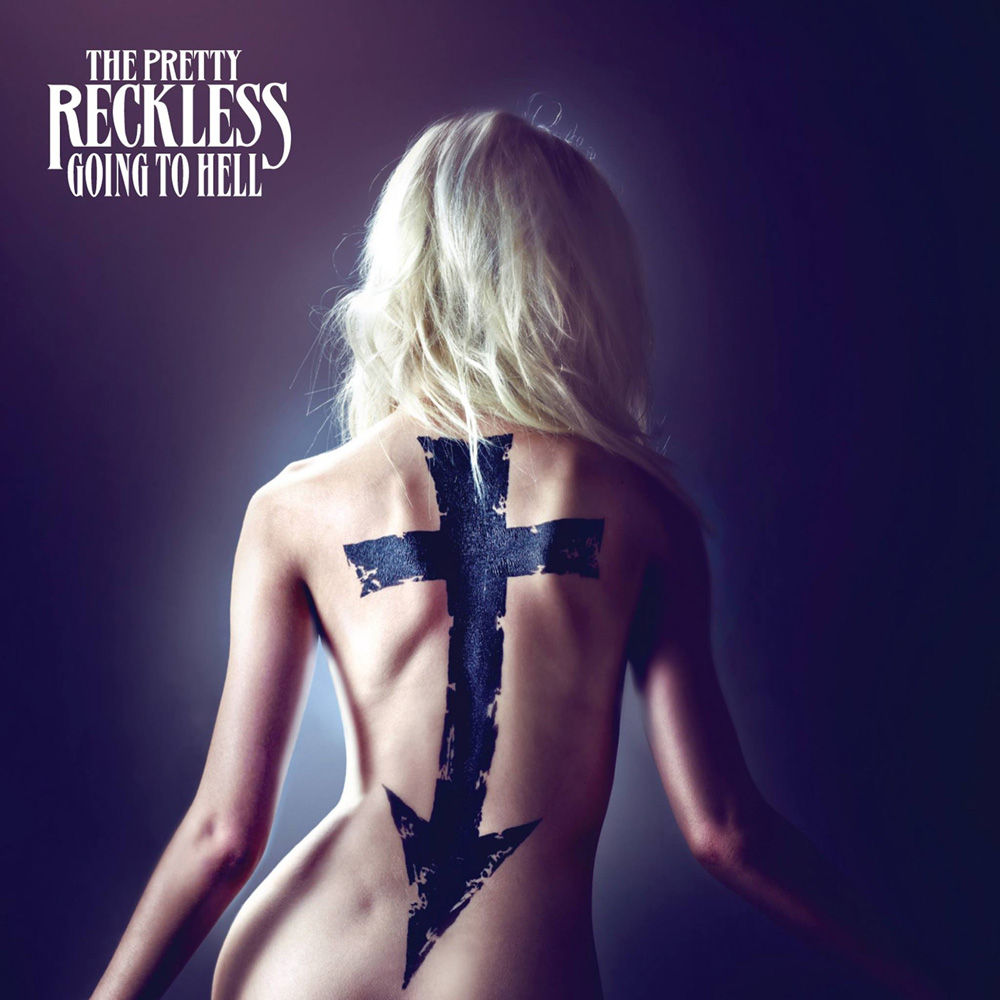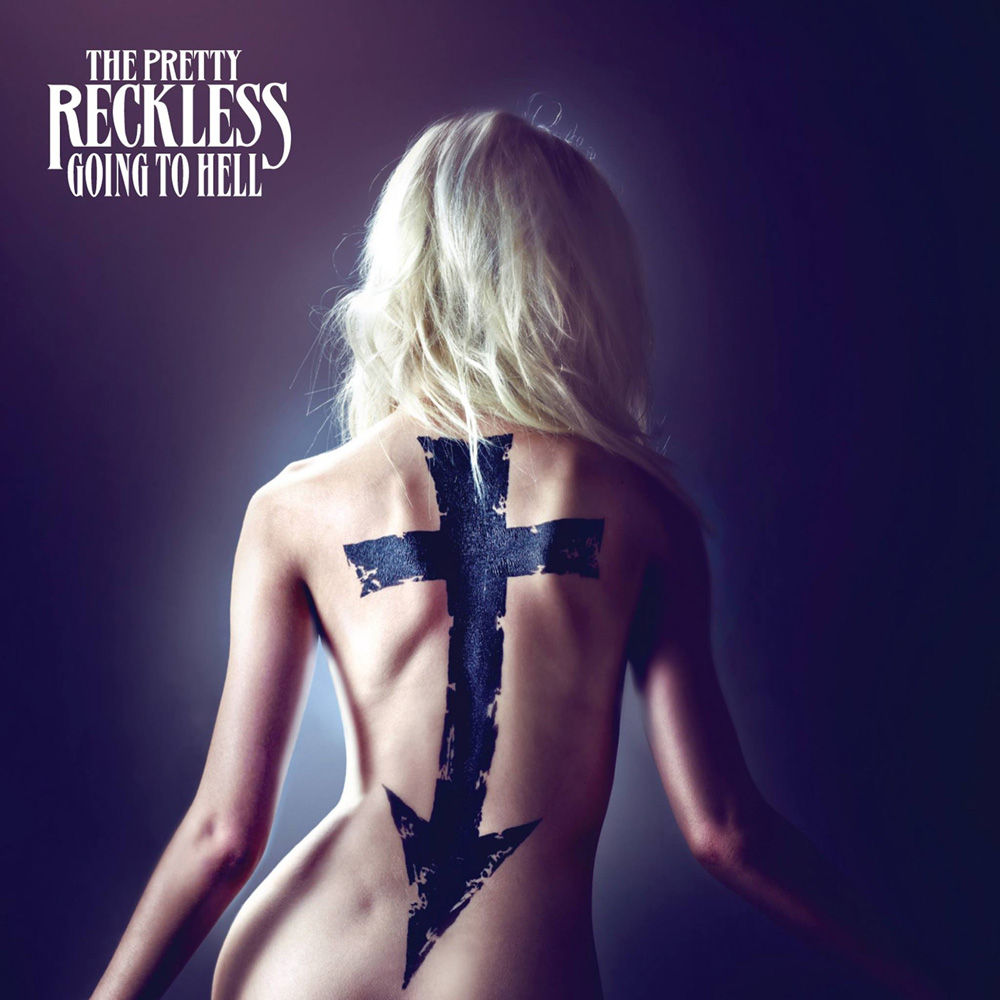 By now, you've probably heard or at least heard of the success of The Pretty Reckless and their new album Going To Hell. If not, let me catch you up real quick. Heaven Knows, the current single from the album, just finished it's fourth week atop the active rock charts. Becoming only the second female fronted rock band to do so. (Halestorm being the first) The album itself debuted at #5 on the Billboard Top 200. A rare accomplishment these days for a rock album.
Never one afraid of controversy, Taylor Momsen has created an artistic vision that has obviously connected with many. Not a shock Queen, like say Miley Cyrus Voldemort, (Whom she is often compared to. I don't personally see it, but perhaps it's just circumstantial that they were both child actors, creating music in a unique way.) Taylor has a much more artistic approach. While I personally feel that some of the things she does can be demeaning of women, I can't fault her for being comfortable with who she is and waving her freak flag.
There's a ton of truth in the fact that sex sells and that's exactly why I chose to tackle this review. I want to decide once and for all; Does the "visual art" outweigh the substance of the music? Is this just another sexy girl flashing her fully nude body or is there validity in the musicianship?
The album begins with what sounds like Taylor having sex outside by the river. (A bit clichéd might I add) Which is definitely convenient, considering the song is titled Follow Me Down (To The River). Anyways, once the song begins you realize The Pretty Reckless mean business. A monstrous riff is met with an aggressive cadence in the verse that leads into a muted acoustic chorus that is in all honesty, sexy as hell. The track continues to bring the aggression, while the vocal hooks sink deeper into your mind. As the twisted tale unfolds, I've got to admit, I'm impressed with this song. The creepy bridge with it's haunting piano and sweet sounding vocal delivery, is unique and very memorable. Follow Me Down is terrific song. An aggressive beginning and great way to establish the mood of this album.
The title track is up next. Continuing with the massive riffs, Going To Hell takes the intensity up a notch. With a great groove, double bass, raw guitar tones, provocative lyrics and an astonishing vocal arrangement, there is no wonder this song was pegged to also become the name the album. With it's early success, you've probably already heard this one, but if not, check out the video below:
Heaven Knows is up next. There are a lot of things that conjure up familiarity. First is the Queen inspired stripped down verse driven by the kick drum and tambourine. Second is the gaggle of children singing. Their vocal style is very reminiscent of Pink Floyd's classic Another Brick In The Wall. While containing a lot of familiar elements, the song, possibly because of the slick production, sounds fresh and relevant. It's honestly a perfect balance of old and new.
The Pretty Reckless – Heaven Knows:

Next I want to discuss House In A Hill. For me, this song is the centerpiece of the album. With so many balls out rockers on this album, this acoustic-laden anthem is sheer beauty. After many listens, I keep returning to this hauntingly beautiful track. Vocally, Taylor is absolutely perfect. There is again another sordid tale told here, but the vocal melodies and haunting harmonies make this track unforgettable.
Sweet Things once again brings back the intensity as the double bass kick things into a higher gear. There are sections that include a vocal appearance, by who I believe is James Michael from Sixx A.M. (I couldn't confirm this, perhaps it's guitarist Ben Phillips.) that create an interesting song structure and I'm willing to bet that this will be a tremendously fun song live. If ever The Pretty Reckless wrote a song that would create a mosh pit, this would be it. Well, for most of the song at least.
The next two tracks fall into the same category. With Absolution, you get a straight up rocker that features Taylor creating a vocal atmosphere that conjures up audible images of sirens luring ships into the rocks. It's a fun track, but compared to the intensity of the rest of the album, it simply seems lacking. As is also the case with Blame Me. It's a subdued track with pop overtones and just doesn't carry the weight that the rest of the album does. These aren't bad songs, as most bands would love to have written them, but they seem out of place. Filler is a term I hate to use, especially since the songs are good, but in comparison, it fits here.
Next up is Burn. It's an acoustic track that is captivating. Taylor's range is on full display and the haunting tone captured in earlier songs returns. It's a short song, but it's a powerful one.
Why'd You Bring A Shotgun To The Party is a foot stomping anthem. Albeit a clichéd one that in my opinion wears thin after a few listens. For some reason though, I could easily hear this on a Pink album and it would fit seamlessly. Which means this will probably be a massive hit in our repetitive, watered down culture.
Fucked Up World is the last rocker on the album and while it certainly has it's moments, I'm just not very impressed. The first half of this album was so impressive, the bar was raised so high, that it makes the half of the album sound weak. I don't think the songs are bad by any means, they just don't live up to the greatness of the first half. Perhaps if the album order had been a little more random, rather than front loaded, I'd have had a different take on the album as a whole. Too late now I suppose.
Closing the album is Waiting For a Friend. Other than House On A Hill, this is the most intriguing song on the album. The acoustic song, complete with harmonica, strips down everything to the essentials. Reminiscent of say Bob Dylan or Neil Young, this is Americana and it's brilliant. It shows a completely different side of the band and is perfect in every way.
As I mentioned, this album is a tale of two halves. The first six songs are great. The last six are good, but subpar. (Minus Waiting For a Friend) So in summation, and to answer the questions I posed earlier; At the age of 20 (let that soak on a bit), Taylor Momsen and The Pretty Reckless have shown tremendous growth musically. (Once they grow lyrically, look out.) There is validity in these songs and if they can capture and bottle the essence of the first half of this album in a live setting, The Pretty Reckless can easily challenge Halestorm for their title at the top of the list of female fronted rock bands. In fact, at only 20 and given the time, I can easily see Taylor becoming the new Queen of Rock and Roll. This is a very solid album that falls just short of greatness.
Unsung Melody Score – 7 out of 10
Keep up with The Pretty Reckless below:
Official Site
Facebook
Twitter
Preview or purchase Going To Hell below: