Soilwork – "Verkligheten"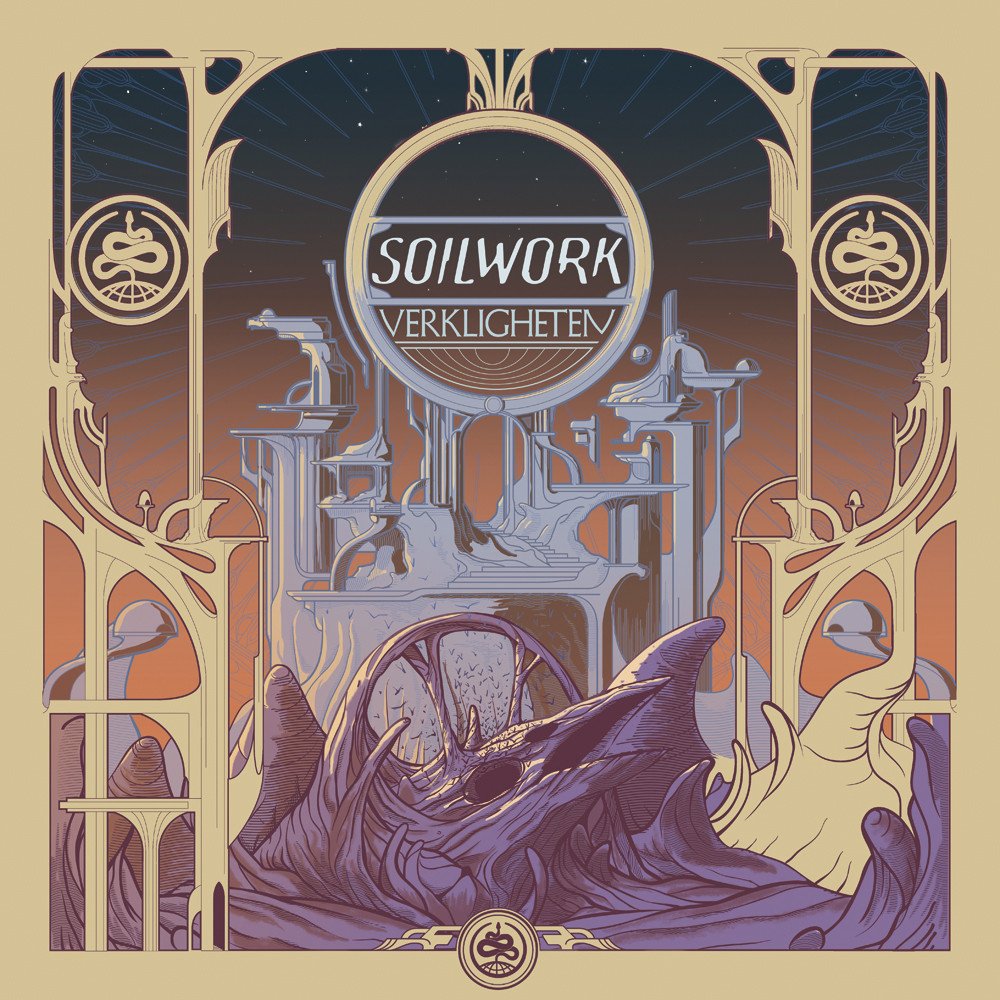 Verkligheten
Arrival
Bleeder Despoiler
Full Moon Shoals
The Nurturing Glance
When the Universe Spoke
Stålfågel
The Wolves Are Back in Town
Witan
The Ageless Whisper
Needles and Kin (featuring Tomi Joutsen)
You Aquiver (featuring Dave Sheldon)
It's been nearly 4 years since Soilwork have dropped a proper full-length. No, 2016's Death Resonance does not count. That being said, they have remained a steady and consistent force in the world of melodic death metal; always willing to experiment, but never straying too far to alienate their fanbase, or themselves.
After the release of The Panic Broadcast, the band had seemed to be on shaky ground with Peter Wichers leaving the band. David Andersson, has proven to be more than just a replacement on lead guitar, but has taken what was considered an insurmountable task and began to further improve upon Soilwork's sound. His fretwork really stands out on this record, and it's a blissful listen.
Another ground-shaking event happened in 2016 with Dirk Verbeuren leaving to join Megadeth. Without such a talented drummer in the fold, it was starting to look shaky again. However, Bastian Thusgaard handily stepped up to the plate, and has provided some incredibly solid skin-pounding on Verkligheten.
Despite such difficulties occurring over the last decade, Soilwork has continued to maintain the force of nature they have become, and continue to build and expound upon it. The first single, "Arrival", kicked off a new era of Soilwork, and the heavy-hitting drums and growls prove it. This song shows us that they haven't missed a beat, if you pardon the pun, and started on their best foot, forward. The second single, "Full Moon Shoals" is another heavy-hitting track that harkens back to The Panic Broadcast days, and it's a fantastic tune for those who are a fan of that era.
Guest vocalists have left their mark on the album, as well. Alissa White-Gluz is featured on "Stålfågel" while Tomi Joutsen is on "Needles and Kin". Both singers leave marks that lift the song up from being just a solid track to amazing pieces of work. However, the standout track is "The Ageless Whisper". The melody is catchy, and production is crisp and brutal. It reminds me of The Panic Broadcast era, meeting The Ride Majestic era of Soilwork.
Final Thoughts
An album that continues the direction the band has been on for years, they've crafted what could possibly be another masterpiece. Crisp, clean production, with brutal rhythm and drum work, gorgeous melodies, and a couple of guest vocalists that lift songs up further. What a way to kick off 2019, with one of the most solid records I've heard in a while.