Sammy Hagar – "Sammy Hagar & Friends" (Album Review)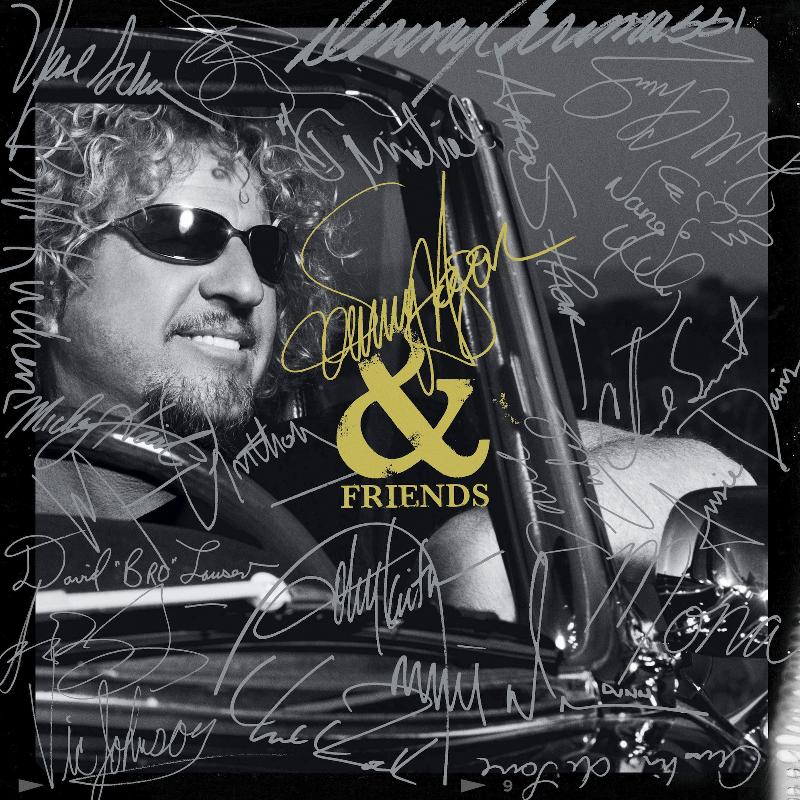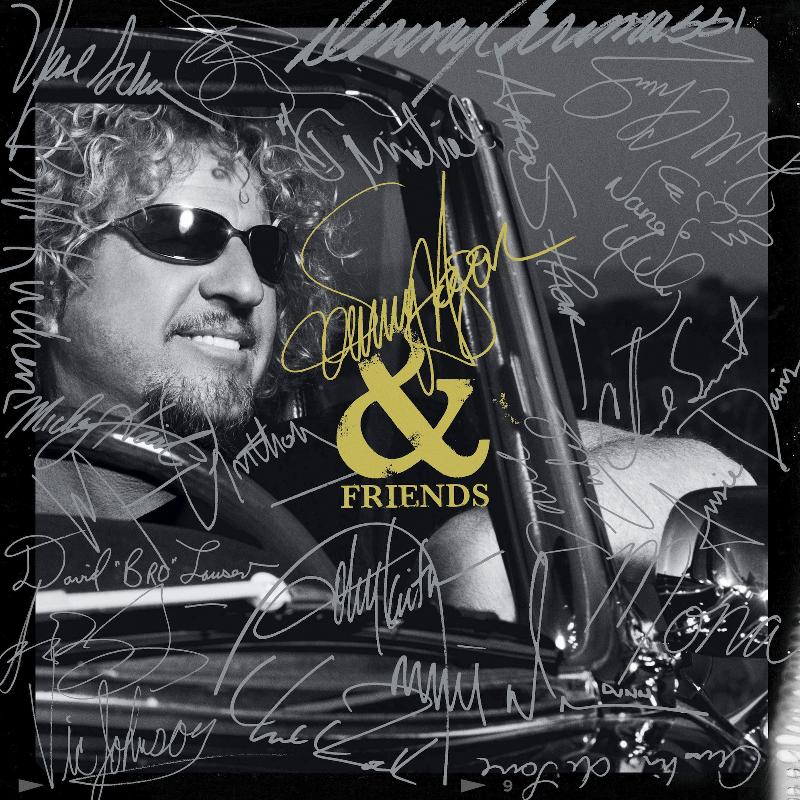 Sammy Hagar. The Red Rocker. The voice of Montrose. Solo artist. The voice of Van Halen. The voice of Chickenfoot. Cabo Wabo Restaurant and Tequila owner. Appointed Kentucky Colonel and he still can't drive 55. What he can still do though, is sing his ass off. At the tender young age of 65, Sammy Hagar is set to release one of his most ambitious projects to date. A solo album that strays off the rock path for a bit. An album chock full of guest stars. Normally, a 65-year old rocker releasing a solo album is a recipe for disaster. There's not generally a lot of excitement about it. So I decided to give the album a few spins and decide for myself if The Red Rocker still has it.
Kicking off the album, Sammy brings in the legendary Taj Mahal to help him with the vocals on the track Winding Down. This is one of my favorite tracks on the record. With it's decidedly southern rock tilt, Sammy delivers a foot stompin romp to get things started. I'll be honest, in my opinion, it's one of the best songs Sammy has written in years.
Not Going Down is a song of particular interest to me. It's written by Jay Buchanan of Rival Sons. Which if you follow the site, you'll know the Rival Sons are one of my favorite bands. Hearing what Jay felt was best suited for Sammy, is a cool thing. It's a slow burning blues rocker with a heavy bass line and beautiful choir-like backing vocals. Yet another decidedly southern flavored tune.
Sammy tackles his first cover on the Depeche Mode classic Personal Jesus. In my opinion, the southern flair fits well on this version, but the song is lacking something. I'm not sure if Johnny Cash sat the bar really high for this cover or what exactly it needs. It's an okay cover, but not my favorite. I think the song may just be too clean and slick in it's production. I like my rock and roll dirty. I'm just a bit disappointed, as Neal Schon from Journey delivers a nice performance.
Knockdown Dragout features none other than Kid Rock on guest vocals, so you kind of know what to expect going in. So you think. What you get is probably the heaviest song on the album. It's fun. It's loud. It's pretty badass.
Sammy Hagar (w/ Kid Rock & Joe Satriani) – Knockdown Dragout:

There are a couple more cover tunes on the album. There is a terrific version of Bob Segar's classic Ramblin' Gamblin' Man, but the one that is of particular interest is Margaritaville that features Toby Keith. The Jimmy Buffett tune is performed perfectly fine, but I can't help but feel this song was chosen specifically to be played in Sammy's restaurants. While I understand the business aspect, I'm pretty turned off by this. Considering the very next track, All We Need Is An Island, revisits the island theme, it only solidifies my thinking and potentially derails the entire project for me.
Sandwiched between those covers is an outlaw country track that features Ronnie Dunn, formerly of Brooks & Dunn. Bad On Fords and Chevrolets is an honest attempt into the country market. While I'm not a fan of Ronnie Brooks, he actually fits the song quite well. Take this one for what it's worth, an artist stretching his legs.
Ending the album with the amazing Going Down does somewhat redeem the obvious money grabs above, but in the end I'm left with a bad taste in my mouth. Most of the album is really good and for the older fans, this laid back style, mixed in with a few rockers may be just what the Dr. ordered. I'm just not convinced this album is going to make very many new fans.
Unsung Melody Score – 6 Out Of 10
Click here for more information.
Preview or purchase Sammy Hagar & Friends below:

Track Listing:
01. Winding Down (with Taj Mahal)
02. Not Going Down (with Bill Church & Denny Carmassi)
03. Personal Jesus (with Neal Schon, Michael Anthony & Chad Smith)
04. Father Sun (with Denny Carmassi & Aaron Hagar)
05. Knockdown Dragout (with Kid Rock, Joe Satriani, Denny Carmassi)
06. Ramblin' Gamblin' Man (with David Lauser, Mona Gnader & Vic Johnson)
07. Bad On Fords and Chevrolets (with Ronnie Dunn, David Lauser, Mona Gnader & Vic Johnson)
08. Margaritaville (with Toby Keith)
09. All We Need Is An Island (with Nancy Wilson & Mickey Hart)
10. Going Down (with Neal Schon, Michael Anthony & Chad Smith)