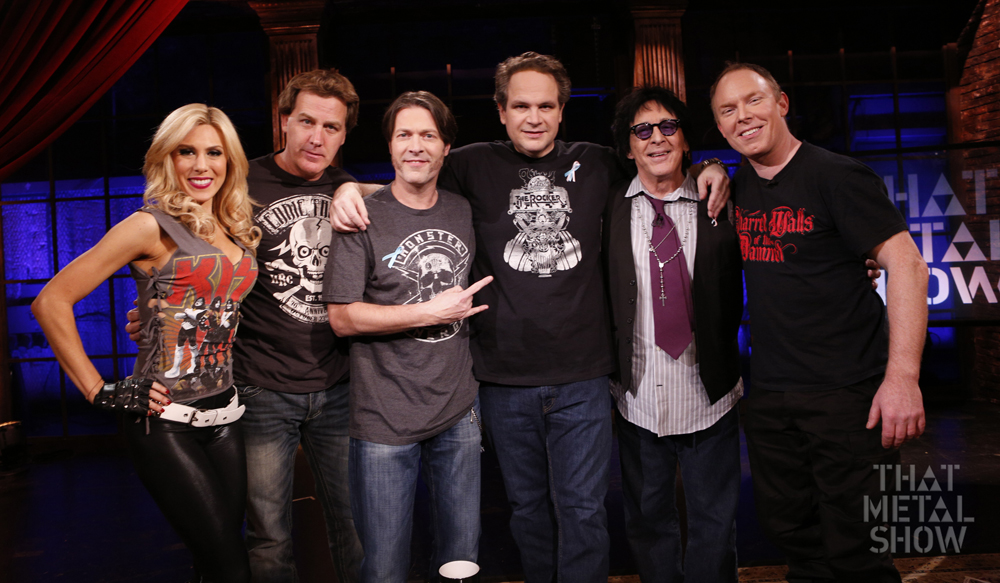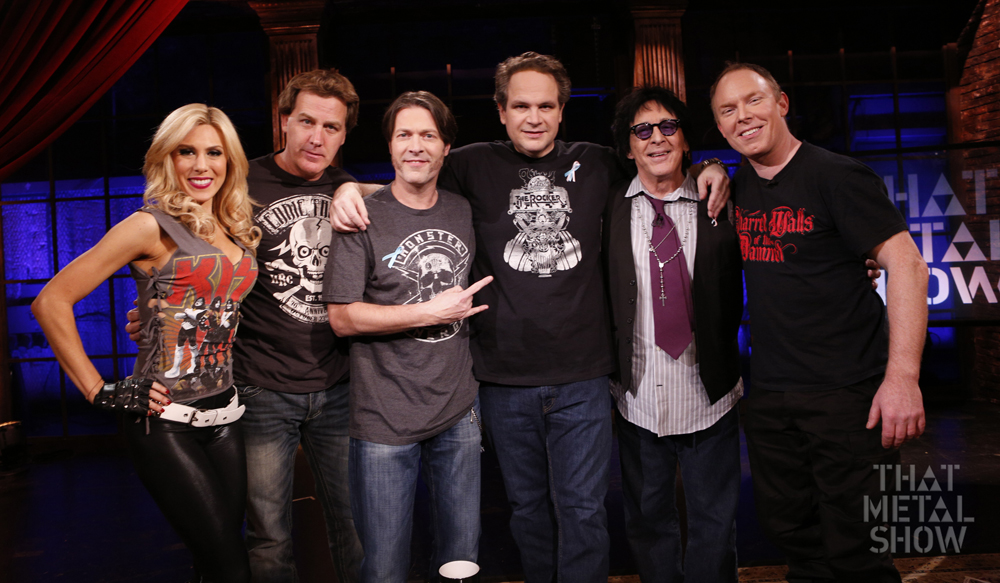 VH1 Classic's centerpiece in original programming That Metal Show returns this week with their biggest episode of the current season to date. In the midst of the controversy around Kiss not allowing two of it's original members to perform on stage during the Rock and Roll Hall of Fame Induction Ceremony on April 10th, Kiss original drummer Peter Criss shares how he really feels about this matter with hosts Eddie Trunk, Don Jamieson, and Jim Florentine. Peter also recounts the joyful early days of Kiss, his battle and triumph over male breast cancer, and the joy he felt when playing with Ace Frehley again at host Eddie Trunk's recent 30-years –in-radio celebration. In "Put It On The Table," Peter answers which band he wishes he could be in if it wasn't Kiss, the song he wishes he wrote, and the best concert he ever attended. The episode ends with Criss addressing the Kiss Army telling them how sad he is that he won't be able to play for them one more time and, as he so eloquently says to Paul and Gene, "What's wrong with giving ten minutes of your time, for the forty years that you've given us?" Episode ten of "That Metal Show" airs this Saturday, March 22nd at 11:00PM ET/PT.
Charred Walls of the Damned drummer Richard Christy drops by the show to take on the coveted guest musician job. Christy showcases his drumming skills while performing in front of his childhood hero, Criss. At one point Richard thanks Peter saying that if it wasn't for Peter and Kiss, Richard would not be playing drums today. Christy also lets us know that he is currently in the studio working on the new Charred Walls of the Damned album, which will be out some time next year.
Episode ten also features the usual fan-favorite segments: The "TMS Top 5" tackles the Top 5 Kiss Songs with all 3 hosts only agreeing on one song, the epic "Black Diamond." Peter then adds a few of his own that were missed. This week's "Throwdown" pits the Kiss classic live albums Alive against Alive II. The decision is unanimous as the original Alive wins the title. This week's "Stump The Trunk" finds Eddie battling to regain his dominance over the audience questions with the end result being lots of camera time for everyone's favorite Miss Box of Junk, Jennifer.
Since the January 18th premiere of Season 13, "That Metal Show" continues to bring their audience the biggest names in hard rock and heavy metal. With only two original episodes left in Season 13, the upcoming episodes include super-group The Winery Dogs (Billy Sheehan, Mike Portnoy, Richie Kotzen), past great TMS guest Vinnie Paul (formerly of Pantera), and guitar genius Joe Satriani. The guest musician for the final two episodes of the season will be guitar virtuoso, Yngwie Malmsteen.
This season marks some monumental changes for the show as it has returned to New York City for Season 13. Previously the show was taped over several days over a course of a week at Sony Studios in Los Angeles. The new season is shot at Metropolis Studios on Tuesday nights for broadcast that Saturday. Season 13 also consists of 12 new episodes making it the longest season in the series history. Fans can also catch the complete season 12 and brand new exclusive bonus clips at ThatMetalShow.VH1.com and on the new VH1 app. New episodes of season 13 launch on the web and in the app every Sunday morning following the show's on-air premiere.
"That Metal Show" premiered on VH1 Classic in November 2008 and since has become the only place for all things hard rock and heavy metal on cable television. The show has been visited by some of the biggest names in the genres including members of Black Sabbath, Aerosmith, Pantera, Anthrax, Kiss, Iron Maiden, Metallica, Pearl Jam, Queensrÿche, and Heart.
"That Metal Show" is a production of VH1 Classic. Lee Rolontz, Jeff Baumgardner, and Keshia Williams serve as executive producers for VH1.
VH1 Classic brings you the best metal, rock, soul and pop from the '70s, '80s and '90s. The channel features the gods of rock – from Black Sabbath, Metallica, and Iron Maiden to Stone Temple Pilots, Pearl Jam, and Dire Straits – in marquee concerts and music specials, and of course, tons of classic music videos. Recent big events include "National Metal Day" (11.11) and "Metal Evolution", an 11-part documentary series on the history of metal. When it comes down to it – all music should go to 11.