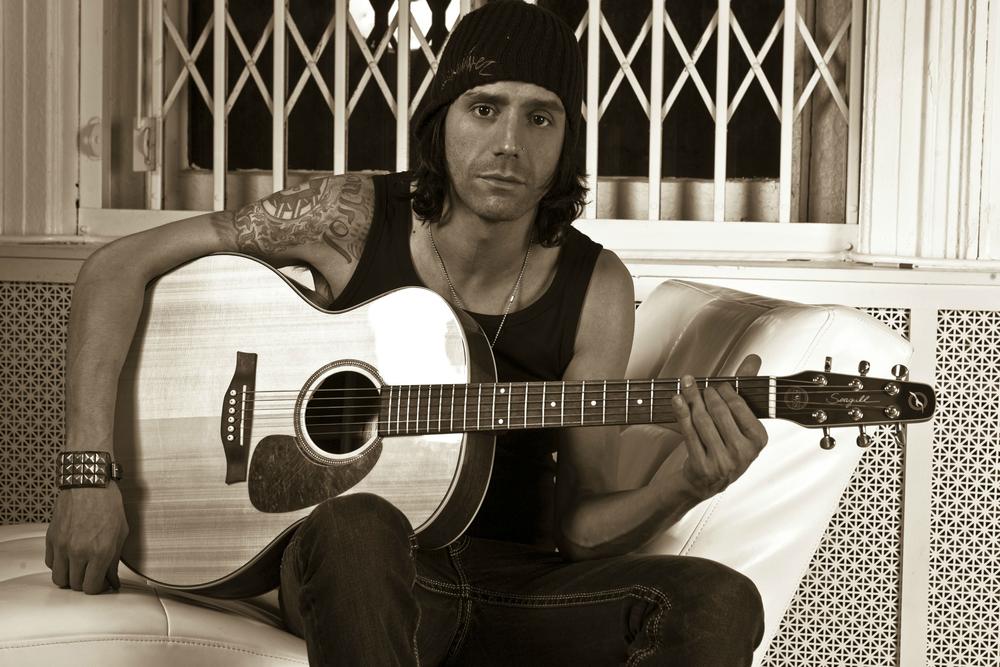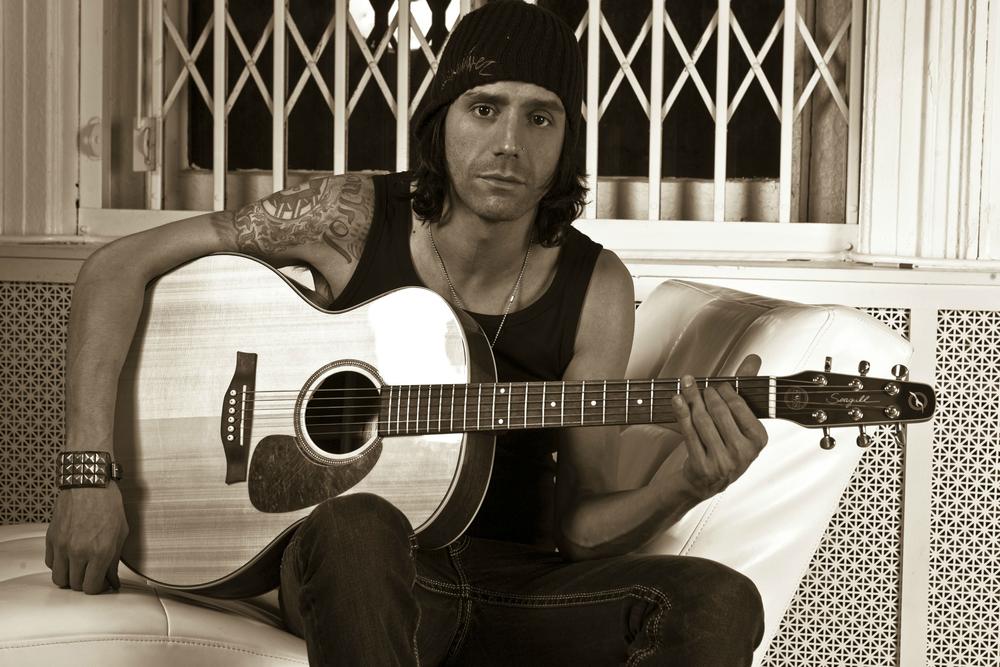 Louisville-based eclectic rock act Tantric are announcing The 37 Channels Tour that will kick off on February 24th in Tulsa, Oklahoma at Downtown Lounge and will conclude in Cherry Hill, Illinois on March 27, 2014. The tour will be followed by dates with fellow label mates Soil and Social 66.
The tour is in continued support of Tantric's fifth studio album entitled '37 Channels' released via Pavement Entertainment. The album sees tantric returning to form from their previous album "Mind Control" while incorporating new elements and special guests ranging from Shooter Jennings and members of Hinder, 3 Doors Down, Saving Abel and Uncle Kracker. Also featured on the record is Leif Garrett who recorded guest vocals on the track "My Turn" in which Hugo commented, "It's an absolute honor to have such a iconic artist such as Leif Garrett on my record. I know that his voice is cooler now than ever in my opinion. Not much more to say. I'm just honored to have him on it." Critics have hailed the new album as "The best album since the early days" and citing it as some of the best musical work to date.
You can hear the single "You Got What You Wanted" here.
Below are the tour dates:
Mon February 24 Tulsa OK Downtown Lounge
Tuesday February 25 Oklahoma City OK The Chameleon Room
Wednesday February 26 Lubbock TX Jake's
Thursday February 27 Dallas TX Tree's
Friday February 28 San Antonio TX Backstage Live
Saturday March 1 Houston TX Scout Bar
Monday March 3 Austin TX Dirty Dog Bar
Wednesday March 5 Lexington KY Buster's
Thursday March 6 Morgantown WV Schmitt's Saloon
Friday March 7 Parkersburg WV Six Pence Pub
Saturday March 8 TBA
Sunday March 9 Stanhope NJ Stanhope House
Tuesday March 11 New York NY Webster Hall
Wednesday March 12 Amityville NY Revolution
Thursday March 13 Hagerstown MD Hard Times
Friday March 14 Baltimore MD Fish Head Cantina
Saturday March 15 Cranston RI 1150 Oak Bar & Grill
Sunday March 16 Bristol CT Bleachers
Tuesday March 18 Hampton Beach NH Wally's
Wednesday March 19 South Burlington VT The Venue Nightclub
Thursday March 20 Albany NY Bogies
Friday March 21 Endicott NY Downtown Quarterback
Saturday March 22 Pennellville NY Monirae's
Sunday March 23 Fort Wayne IN 4Gs
Tuesday March 25 Sauget IL Pop's
Wednesday March 26 Bloomington IL Castle Theatre
Thursday March 27 Cherry Hill IL Take 20
Tantric/Soil Dates
3/28-4/12
Friday March 28 Flint MI Machine Shop
Saturday March 29 Steger IL Another Hole in the Wall
Sunday March 30 Lousiville KY Diamond Pub and Billiards
Tuesday April 1 TBA
Wednesday April 2 Charleston SC The Music Farm
Thursday April 3 Augusta GA Sky City
Friday April 4 Johnson City TN Capone's
Saturday April 5 Greensboro NC Blind Tiger
Sunday April 6 Springfield VA Empire
Tuesday April 8 Jacksonville FL Brewster's Megaplex
Wednesday April 9 Destin FL Club LA
Thursday April 10 Tallahassee FL Atmosphere
Saturday April 12 Orlando FL WJRR's Earthday Birthday
For information on album news, please visit www.facebook.com/tantric or www.pavementmusic.com