Styx – Adams County Fairgrounds – Brighton, CO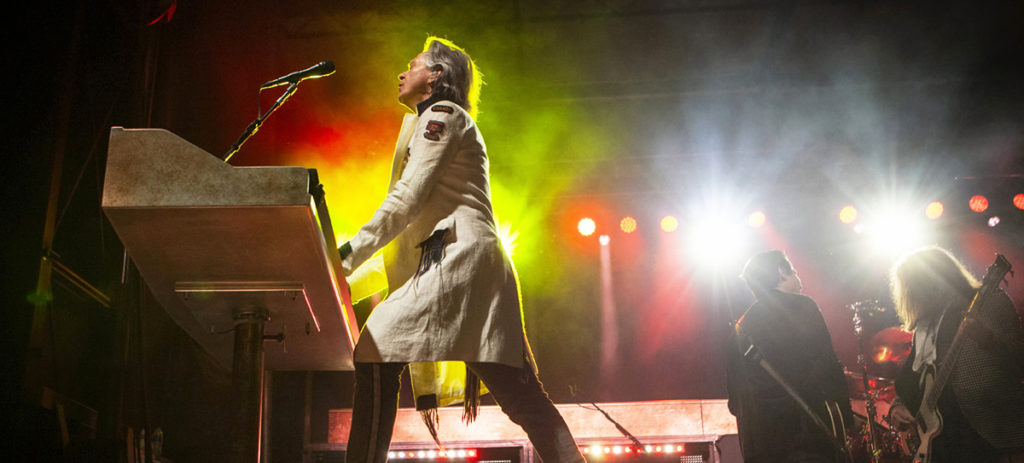 The show must go on. And go on it did when Styx finally emerged on the Adams County Fairgrounds' stage Saturday night after an hour-long weather delay. It wouldn't be the only stormy disruption (lightning made it's way back into the area mid-set), but the band didn't cut things short. Or ever lose momentum. In true Styx fashion – the energy was high, the songs were on point and the audience got their money's worth.
"The Fight of Our Lives" and "Blue Collar Man (Long Nights)" started the night off. From there, the rock veterans moved through a 15 song set that included a good sampling of their hits such as "Lady," "Too Much Time on My Hands" and "Come Sail Away." A few cuts from the recently-released 17th studio album, Crash of the Crown, also made it into the mix.
Special highlights from the show included an impromptu rendition of "Happy Birthday to You," in honor of Tommy Shaw's 68th, and the addition of original bass player Chuck Pazzano for a handful of songs. Instead of running through the usual encore routine, the band just stayed on stage before closing the night out with the classic combo of "Mr. Roboto" and "Renegade." Check out our photos from evening below: