RED DEVIL VORTEX Releases Official Music Video for Lead Single Off of 'Something Has To Die' EP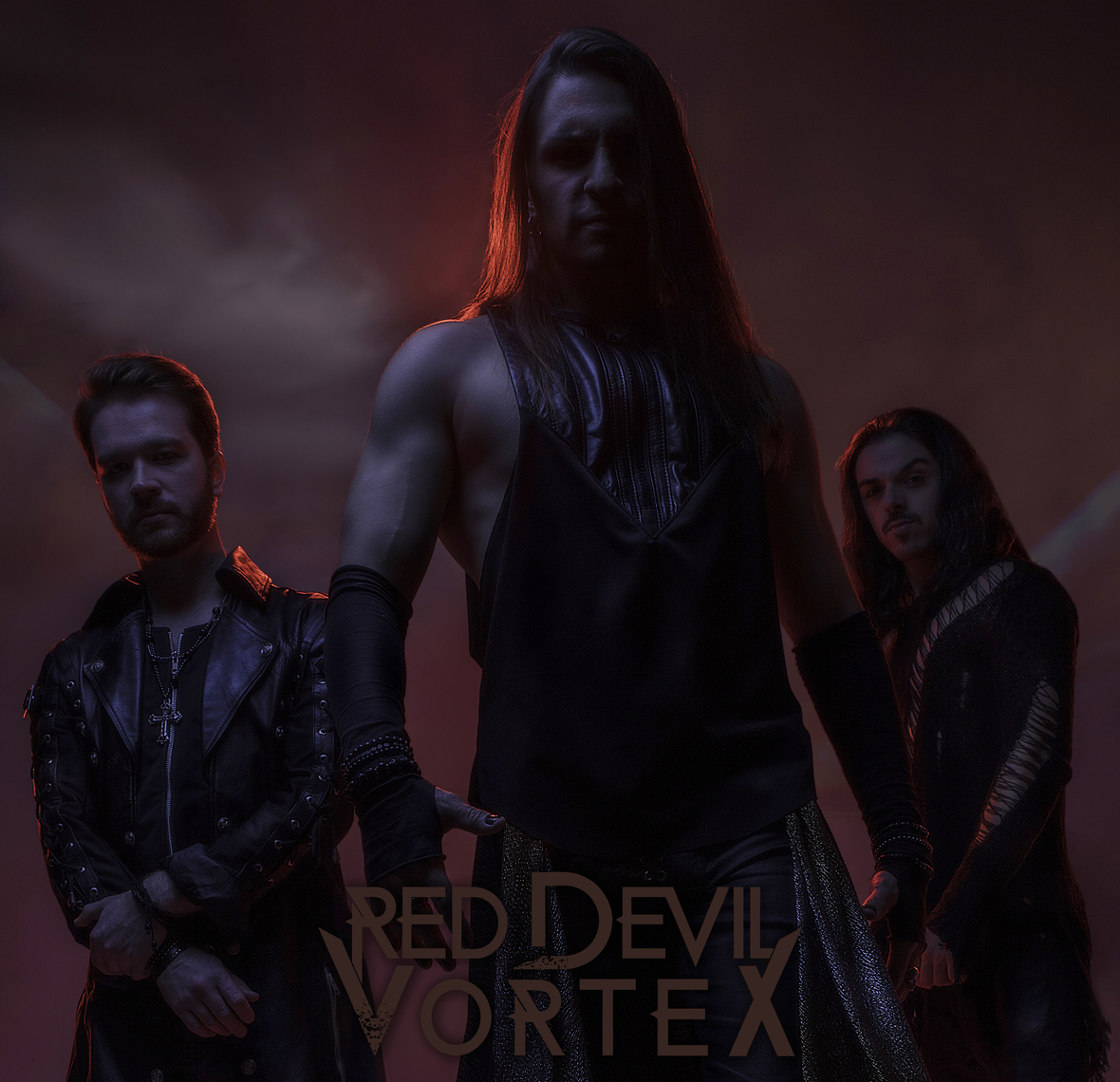 LA Based Metal Rock Band RED DEVIL VORTEX has released the Official Music Video for the debut, title single off of their upcoming EP, Something Has to Die, due out May 4th but available to pre-order NOW! Directed and edited by Raphael Bittencourt, "Something Has to Die" showcases the trio's unique re-interpretation of the heavy rock genre
"Working on this EP was a lot of fun. Augustus is a great friend of ours and he's a very creative producer. He enhanced our creativity and we didn't put any limits to the creative process. It's chaotic, energetic and beautiful in its own way. It's the type of music to make love and war to." – Gabriel Connor
Click HERE to Pre-Order 'Something Has to Die'
Track List:
1. Undaunted
2. The Devil's Place
3. Something Has To Die
4. The Fallen
5. Villains And Kings
Red Devil Vortex is a band from Los Angeles, CA, brought to life in 2016 by Gabriel Connor (Lead vocals / bass), Pablo Kravicz (Guitars / vocals) and Iago Marcondes (Drums / vocals).
With the intention of creating a bombastic atmosphere through the music, visuals and live performances, Red Devil Vortex has its kick start with the release of the first single, "THE FALLEN", in October of 2016, followed by several live performances in Los Angeles and SoCal area, sharing the stage with artists like Uli Jon Roth, Dayshell, Saliva and I Am Morbid.
Forging a solid partnership with producer and songwriter Augustus Cryns (Butcher Babies, Anti-Flag, Westfield Massacre) after having worked together on "THE FALLEN", the band enters the studio once again in November of 2017 to record their first EP.
SOMETHING HAS TO DIE will be released worldwide on May 4th, 2018. It features five original songs that bring a great listening experience with high energy guitar riffs, chaotic melodies, and a strong message about strife and survival while facing your demons. The pre-sale starts on April 13th, 2018, along with a music video for the title track.
Connect with Red Devil Vortex online: