Oleander Returns With Fourth Album "Something Beautiful" April 16th; Tour Starts April 20th, Including Rock On the Range May 17th.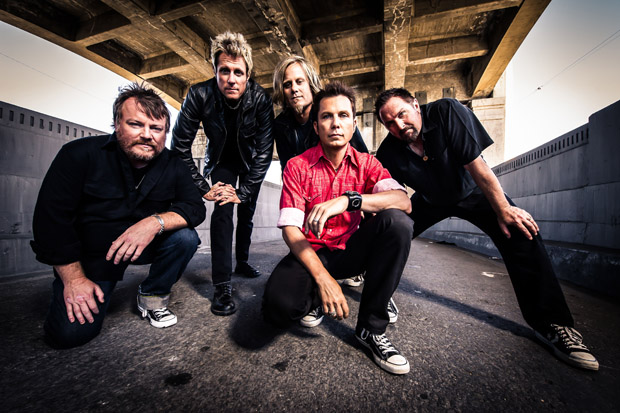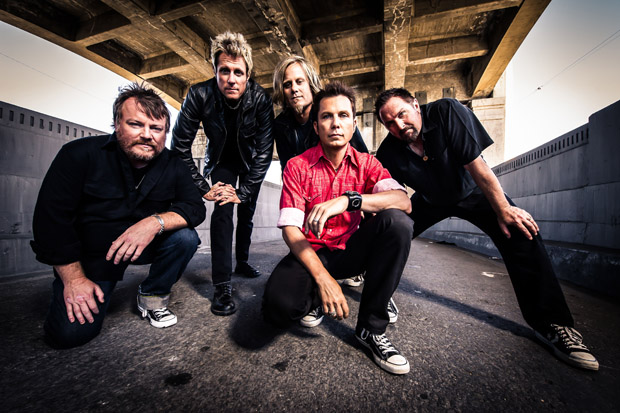 Even with an 8-year break between projects, Oleander never broke up, says bassist Doug Eldridge. "We said, 'Let's sit back for a while and enjoy life.'" That they did, and now they're returning with their fourth album, Something Beautiful, due April 16th on Re_Ignite Records via Kobalt Label Services. The title track, which is the album's first single, is now available at digital retail outlets. Fans can pre-order the album at iTunes starting today as well. Something Beautiful will be released to radio on April 8th. A video for the single, which was recently shot in Los Angeles and directed by Daniel Karp, premiered recently on Vevo.
There's a theme and a lyrical connective tissue to Something Beautiful. The result is an album that bridges the gap between modern and alternative rock. "We are all in the same boat, trying to get from point A to point B, whether we are in traffic or trying to figure out how to pay bills," says singer Tom Flowers. "We're fighting for our lives. That's true for a lot of us and for people." Flowers explains that songs like Something Beautiful and Daylight "are reflective of our lives today, even on a moment-to-moment basis. If fans are interested in knowing what we go through, don't look further than the marriage between the music and the lyrics. We spent a lot of time making sure they balance and complement each other."
The track Fight! is currently being featured as the title track of the WWE '12 video game and is available on iTunes with a version that includes vocals by UFC fighter Urijah Faber. "I went to Pasadena (CA) to the studio," explains Eldridge, "recorded my bass parts and we were still hyper analyzing what we had, how to approach from melodic and lyrical perspectives. On the plane ride home, I sat next to Urijah Faber. It was appropriate. We started talking about music and I was telling him that we're working on a song and hashing it out." The music conversation developed into a music business chat. They kept in contact and, ultimately, Faber hit the studio to appear on the song.
Oleander — Tom Flowers (lead vocals), Doug Eldridge (bass), Ric Ivanisevich (guitar), Steve Brown (drums), Rich Mouser (guitar) — first came to prominence in the late '90s and early '00s, releasing February Son (1999) and Unwind (2001), before moving over to Sanctuary for Joyride (2003). All in all, they've sold over 563,500 albums and 157,000 digital songs, including the Top 20 hits Why I'm Here and Are You There?
Even after their last show in Sacramento in 2005, everyone in the band always felt they would do something together again and they stayed in touch. Eldridge remembers, "Around 2009 and 2010, Tom had been in another band, doing his thing. It had been a long time, but we thought, 'Let's play some music. Let's see if it's fun again.'"
As Flowers continues, "We're coming back to this crazy industry, presenting a new record and it's so unattractive to us to consider trying to compete with younger guys, better looking guys, harder rocking guys. We're just a group of friends that happen to enjoy making music together and have a platform for releasing it. It's not about the ego."
In touring news, Oleander will be hitting the road for shows to promote Something Beautiful, including an appearance at Rock On the Range in Columbus, OH on Friday, May 17th. Check out Oleander at any of the following tour stops (more dates to be announced):
04.20 – Houston, TX @ Buzzfest (With Shinedown, Bush, Papa Roach, P.O.D., others.)
04.21 – Lubbock, TX @ Lonestar Amphitheatre (KFMX Big Purple Party.)
04.23 – College Station, TX @ Hurricane Harry's (With Bush.)
04.25 – Dallas, TX @ Trees (Headlining.)
04.26 – San Antonio, TX @ GJ Sutton State Park (Siesta Fest with Bush.)
05.03 – Sacramento, CA @ Ace of Spades (CD release show.)
05.17 – Columbus, OH @ Rock On the Range
Here's the complete track listing for Something Beautiful:
1. Fight!
2. Something Beautiful
3. Bulletproof
4. Until It's Over
5. Never Too Late
6. Save the Best
7. Save Me
8. You Are the One
9. Daylight
10. Where Do We Go From Here
11. How Do We Say Goodbye
Official Website
Facebook
Twitter
YouTube