Lissie Announces TV Appearances And Tour To Support New Album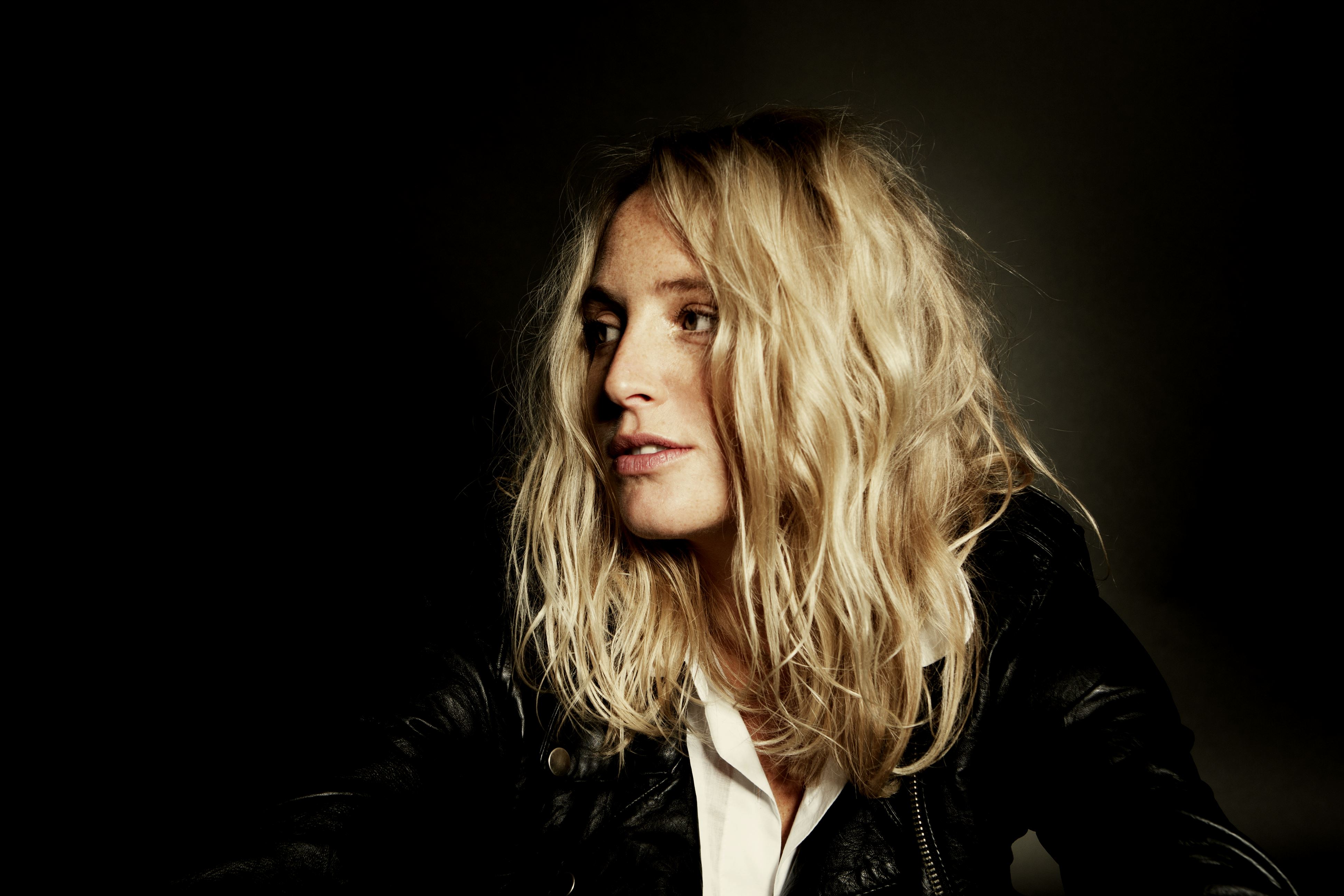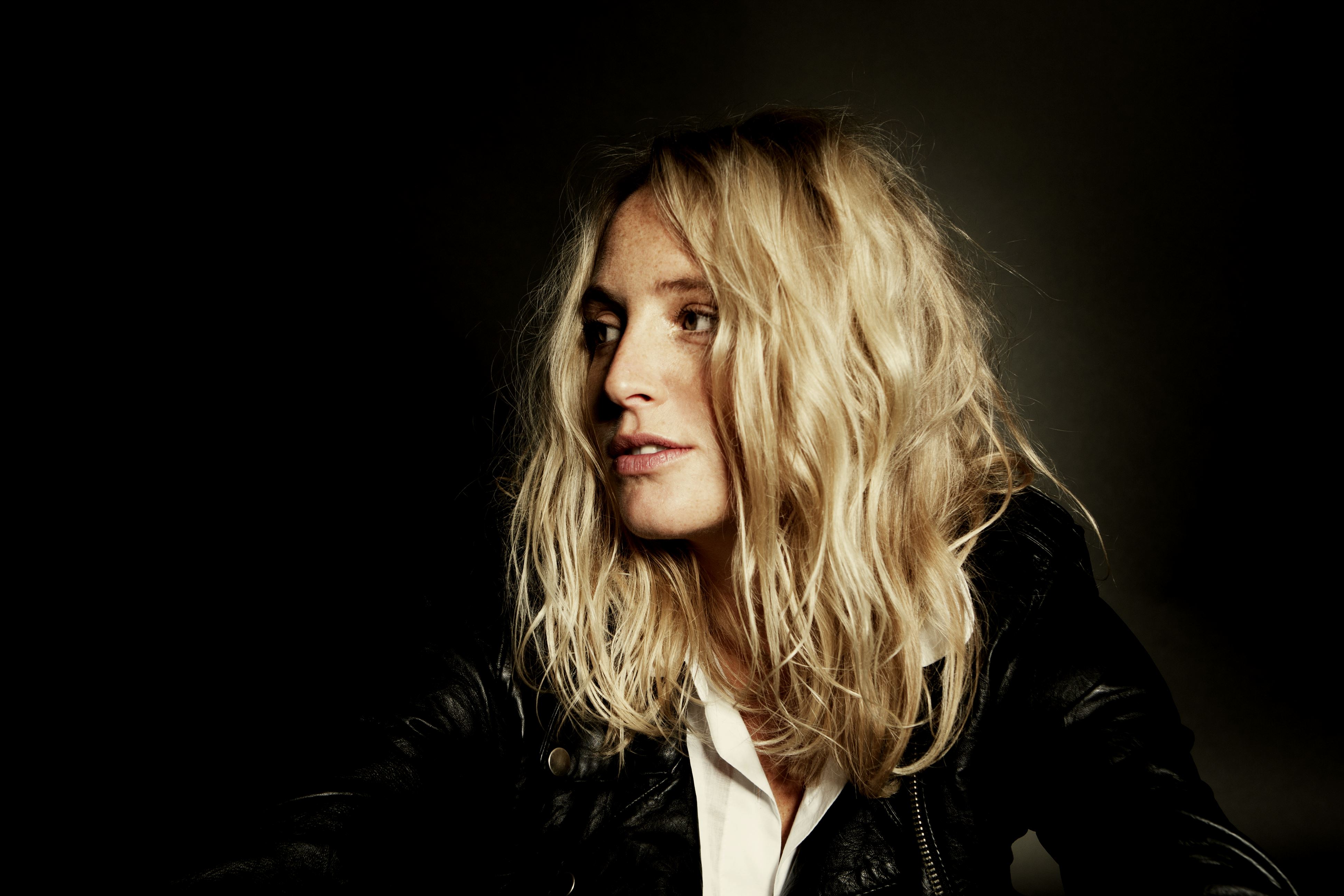 Lissie's had a pretty great run of late. Her "Guitar Center Session" recently premiered on DirecTV's Audience Network, channel 239. She's playing songs from her new album, Back To Forever. Guitar Center is giving viewers a sneak peek at the episode with this exclusive clip of Lissie performing the album's first single, "Further Away (Romance Police)." She performed on "Conan" on November 19, and will guest on "The Late Late Show with Craig Ferguson" on December 20.
Lissie has been selected to serve as Hard Rock's IMAGINE THERE'S NO HUNGER artist ambassador in the United States. Hard Rock International, together with Yoko Ono Lennon and WhyHunger, just launched the sixth annual IMAGINE campaign, a global effort to fight childhood hunger and poverty through the support of sustainable agriculture education and nutritional feeding programs.
After wrapping up a successful European tour, Lissie has been hitting venues all across North America. Her headline run kicked off at Adelaide Hall in Toronto on November 21 and included shows at Webster Hall in New York City (November 25) and The Fonda Theatre in Los Angeles (December 9). Kopecky Family Band and Purple Apple will be supporting as noted on the itinerary below. Tickets are available at www.lissie.com/gigs. You can check out two of Lissie's recent UK television appearances here:
Lissie on "Later with Jools Holland"

Lissie on "BBC Breakfast"

Back to Forever (Fat Possum Records) – the follow-up to Lissie's 2010 debut, Catching A Tiger, which has sold more than 250,000 copies worldwide – was produced by Garret "Jacknife" Lee (R.E.M., Snow Patrol, Silversun Pickups) and features special guests Catherine and Allison Pierce of The Pierces and Barbara Gruska (The Belle Brigade).
Rolling Stone noted, "on her second studio album, Back to Forever, the singer-songwriter bares her soul
even more" while Relix marveled at the way she "puts all of her talents on the table: a powerhouse voice that skips from airy and beautiful to booming and whipping in an instant; a knack for upfront classic-rock melodies; frank, lovelorn and universally relatable lyrics; and some great, cutting guitar work." "Back to Forever finds Lissie bringing the rock," said Under the Radar and Paste Magazine placed it on its list of most-anticipated fall albums. MOJO called "Further Away (Romance Police)," already a Top 20 hit in the UK, "brilliant" and American Songwriter said, "Sleepwalking" sounds like a Born In The USA-era radio hit, laced with Lissie's familiar folk twang."
Lissie grew up in Rock Island, Illinois, near the Mississippi River, speaking her mind and writing songs from an early age. Her five-song EP, Why You Runnin', produced by Bill Reynolds of Band of Horses, was ranked among the Eight Most Auspicious Musical Debuts of 2009 by Paste. Her full-length debut, Catching A Tiger, which was co-produced by Reynolds and Jacquire King (Kings of Leon), was released in 2010. Paste Magazine named her Best New Solo Artist, VH1 tapped her as a "You Oughta Know" artist and she received a Q Awards nomination for Best Breakthrough Artist. Scads of festival performances (including Bonnaroo, Coachella, Lollapalooza, Glastonbury and iTunes Festival), television appearances and film/TV song placements followed. Along the way, Lissie also released a live CD/DVD of her sold-out show at London's Shepherd's Bush, racked up more than five million cumulative views for her live videos of songs like Lady Gaga's "Bad Romance," Kid Cudi's "Pursuit Of Happiness" and Metallica's "Nothing Else Matters" – songs that appear on her five-song 2011 EP Covered Up With Flowers – and set the wheels in motion for her own special edition Metl Mezcal.
LISSIE – UPCOMING NORTH AMERICAN TOUR DATES
Nov 21 – Toronto, ON, Canada @ Adelaide Hall
Nov 22 – Boston, MA @ Royale Night Club *
Nov 24 – Washington, DC @ 9:30 Club *
Nov 25 – NYC @ Webster Hall *
Nov 27 – Pittsburgh, PA @ Mr. Smalls Theatre ^
Nov 29 – Chicago, IL @ Park West ^
Nov 30 – Minneapolis, MN @ Skyway Theatre ^
Dec 2 – Denver, CO @ Gothic Theatre *
Dec 3 – Salt Lake City, Utah @ Urban Lounge *
Dec 5 – Seattle, WA @ The Crocodile *
Dec 6 – Portland, OR @ Wonder Ballroom *
Dec 7 – San Francisco, CA @ The Independent *
Dec 9 – Los Angeles, CA @ The Fonda Theatre *
Dec 11 – San Diego, CA @ House of Blues *
Dec 12 – Santa Ana, CA @ The Observatory *
* Kopecky Family Band supporting
^ Purple Apple supporting