Green Day's Billie Joe Armstrong and Norah Jones Team Up On New Album.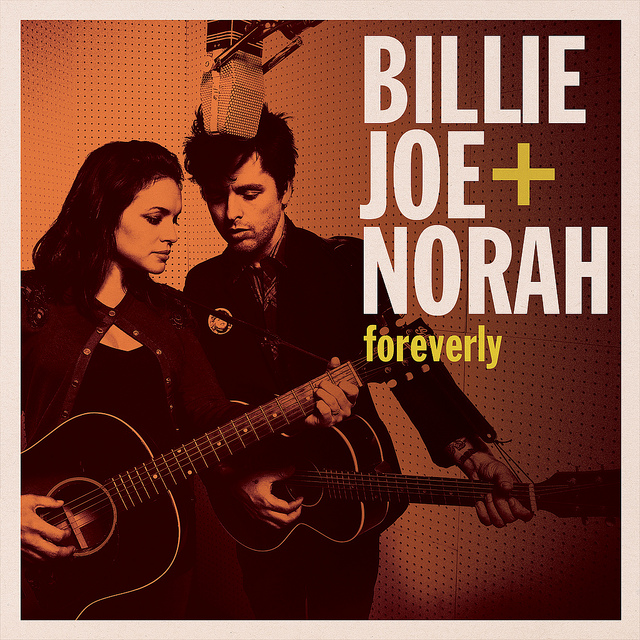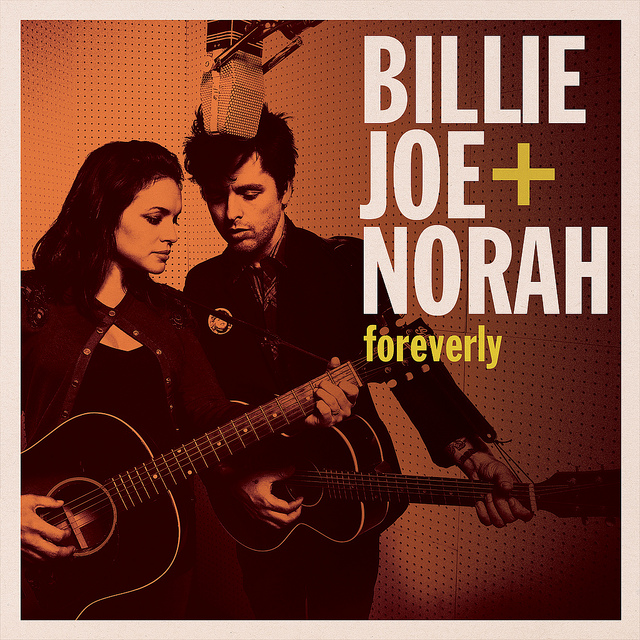 Green Day front man and Grammy® Award-winning artist Billie Joe Armstrong and Grammy® Award-winning singer and songwriter Norah Jones have teamed up to record Foreverly, an unforgettable 12-song collection inspired by Songs Our Daddy Taught Us, an album of traditional Americana songs reinterpreted, recorded, and released by The Everly Brothers in 1958. Recorded in nine days, Foreverly, captures the beauty of the Everly's stunning close harmonies to create a moving, powerful testament to these rootsy ballads. Reprise Records will release the album on November 25th. To pre-order the album click HERE. Those who pre-order the album on iTunes will receive an instant free download of the song "Long Time Gone" which is also streaming today HERE.
Jones and Armstrong reinterpret several traditional songs including "Roving Gambler," "Down In the Willow Garden," "Long Time Gone," "Who's Gonna Shoe Your Pretty Little Feet?," and "Barbara Allen," as well as country tunes like "That Silver Haired Daddy of Mine" (written by Gene Autry and Jimmy Long) and Karl Davis' "Kentucky."
"I've been a big fan of The Everly Brothers since I was a little boy," Armstrong says. "A couple of years ago, I discovered Songs Our Daddy Taught Us for the first time, and I fell in love with it. I was playing it every day and thought it would be a cool idea to re-do the record, but with a female singer. I thought of Norah because she can sing anything, from rock to jazz to blues, and I knew her harmonies would be amazing. I thought the songs would take on a different meaning working with her, and she has a really good ear for arrangements. I was mainly intrigued by these old traditionals, country songs, and hymns. When we were done with the album, Norah looked at me and said, 'I bet you didn't think you were going to make a country record, huh?'"
Jones, a long-time Everly Brothers fan herself, who used to cover "Bird Dog" in a previous band, describes herself as "a sucker for harmonies and country music." Also, she says, "Billie Joe's enthusiasm about the songs and his low-key, open approach to the music was very inviting. He wasn't set in his ideas, which made it fun for us both to sort of discover what felt right for us, musically."
Armstrong and his engineer, Chris Dugan, traveled to New York to record with Jones at The Magic Shop in Manhattan with two of Jones' favorite musicians, bassist Tim Luntzel and drummer Dan Rieser. Armstrong and Jones played guitar and piano. Charlie Burnham on fiddle and Johnny Lam on pedal steel guitar rounded out the band. "It was super fun and experimental," Jones says. "I loved that the original was completely stripped down and a little more obscure. There was a lot of room to interpret the songs in our own way."
To read more about the collaboration in their own words, visit Stereogum for a "Progress Report" feature with Armstrong and Jones HERE.
The track-listing for Foreverly is as follows:
"Roving Gambler"
"Long Time Gone"
"Lightning Express"
"That Silver Haired Daddy of Mine"
"Down In the Willow Garden"
"Who's Gonna Shoe Your Pretty Little Feet"
"Oh So Many Years"
"Barbara Allen"
"Rockin' Alone (In An Old Rockin' Chair)"
"I'm Here to Get My Baby Out of Jail"
"Kentucky"
"Put My Little Shoes Away"
Keep up to date with this fantastic collaboration HERE.