Divided Minds Release Their New EP 'Mood Swings.'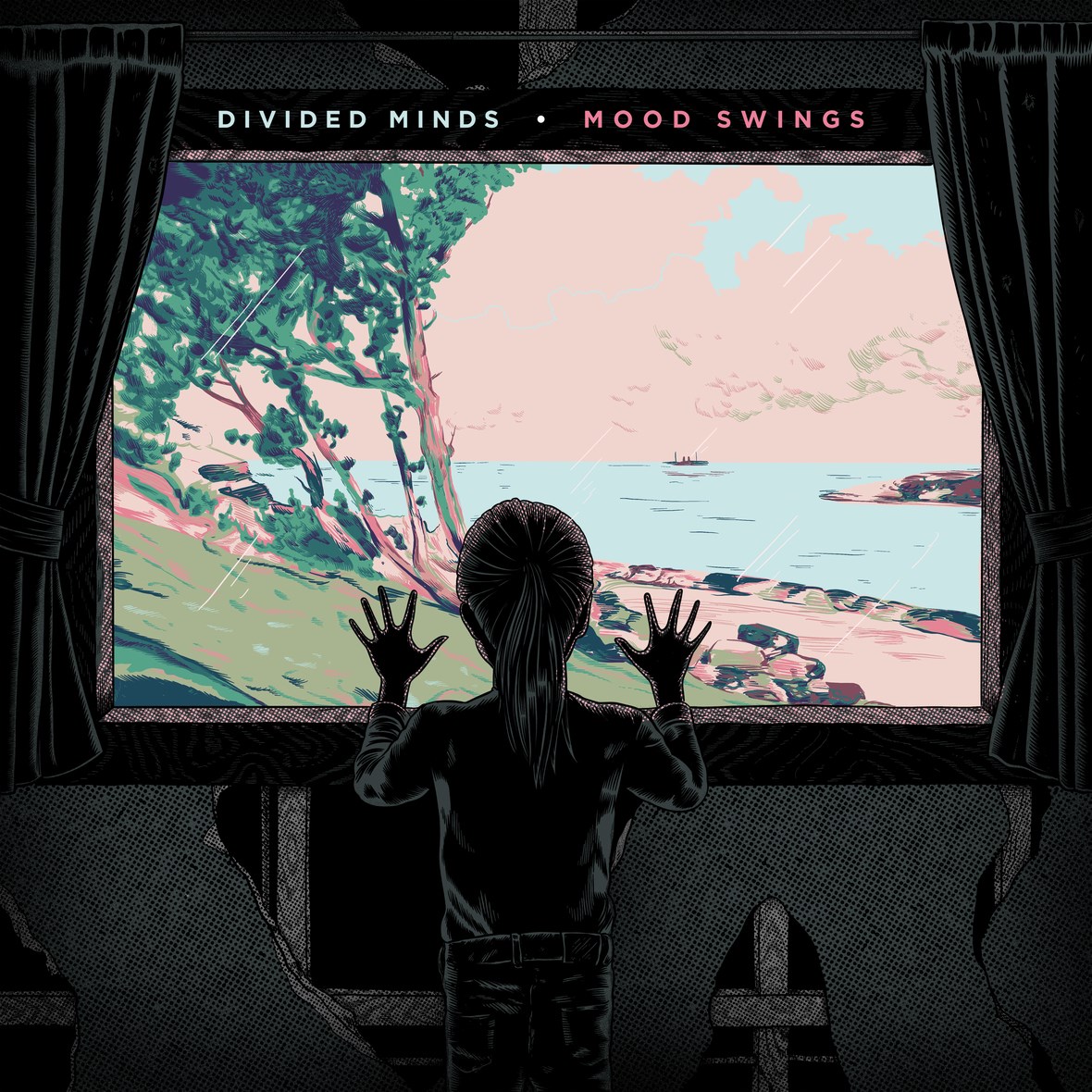 Having premiered their new music video "I Forgot You," in AntiHero Magazineand "Don't Get Too Close," in New Noise Magazine Divided Minds Mood Swings, is now available for purchase on iTunes & Streaming now on Spotify!
"When writing Mood swings we were really going for a jack of all trades, master of none sort of feel. We like writing pop music and we like writing punk music so anytime we encountered a scenario where we were like "does this song fit with the others?" we just said screw it and wrote it. We don't want to be defined by a genre, we like all kinds of music and we like to let that influence our creative process, and I think that really comes across in the EP. We're really happy with how Mood Swings turned out, our recording engineer did a great job. Releasing this thing feels like the scratching the biggest itch imaginable because we've had most of these songs written for months or even years and we've all been dying to show it to people. Our more die-hard fans have been beating us up because they've been hearing these songs live for years and have had no other place to hear them than in person. So they're psyched and we're psyched too for these songs to fall on some fresh ears." Sean Collins Lead Vocalist/Rhythm Guitarist
Click HERE to Order 'Mood Swings'
Divided Minds is an established Rock Pop band from Phoenix, AZ, who has performed with numerous national acts such as Wage War, The Summer Set, Whitney Peyton, SLAVES, Doll Skin and Best Ex (Formerly Candy Hearts). Divided Minds has proven time and time again that their music connects well and their sound continues to be fresh. Their music has often been played on KWSS 93.9 and ALT-AZ 93.3 along with interviews and morning TV guest appearances. Having released in 2016 their debut EP Perception, they toured the regional circuit and found themselves gaining the attention of Ross Robey of Rolling Artists and Greg Long – owner of We Are Triumphant.
Divided Minds has an unwavering commitment to create the best music possible and to bring their live audiences closer to the music experience as a whole. Having opened this past year for BORNS in front of a crowd of over 1500 enthusiastic fans, it became quite evident that Divided Minds was creating quite the stir as a band to be noticed.
Since 'Perception', Divided Minds **has continued to grow both in their music and performances. With a recent signing to the We Are Triumphant label and the release of their newest music video "Don't Get Too Close" from their forthcoming EP Mood Swings to be released April 6th, 2018, Divided Minds' die-hard fans are poised and ready to once again be apart of this Alternative Rock sound that feels all the emotions as their new EP Mood Swings delivers.
Working with their label, We Are Triumphant, Divided Minds is planning to begin touring regionally in 2018 and work their way across the U.S. this Spring and Summer of 2019. With their stand out songs and the fun presence they create with their fans at their live shows, there is something sweet and musically rocking Divided Minds brings to the world of music.
Produced/Mixed: Mike Oliver – Tuff Tones Studio
Mastering: Piper Payne – Neato Mastering
Videographer/Director for "Don't Get Too Close"- Jacob Reynolds
Videographer for "I Forgot You"- Jacob Reynolds & Nahnalah Guerra
We Are Triumphant Records
Connect with Divided Minds online:
Facebook | Twitter | Instagram