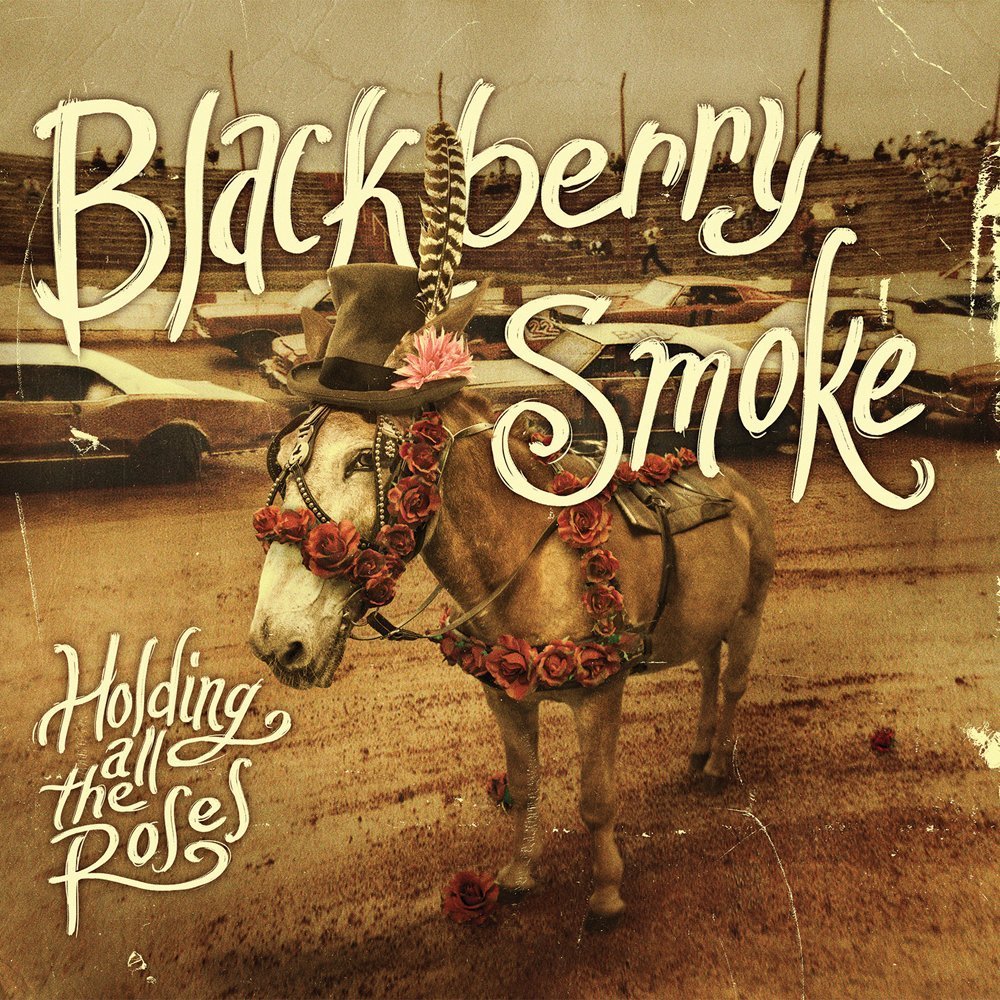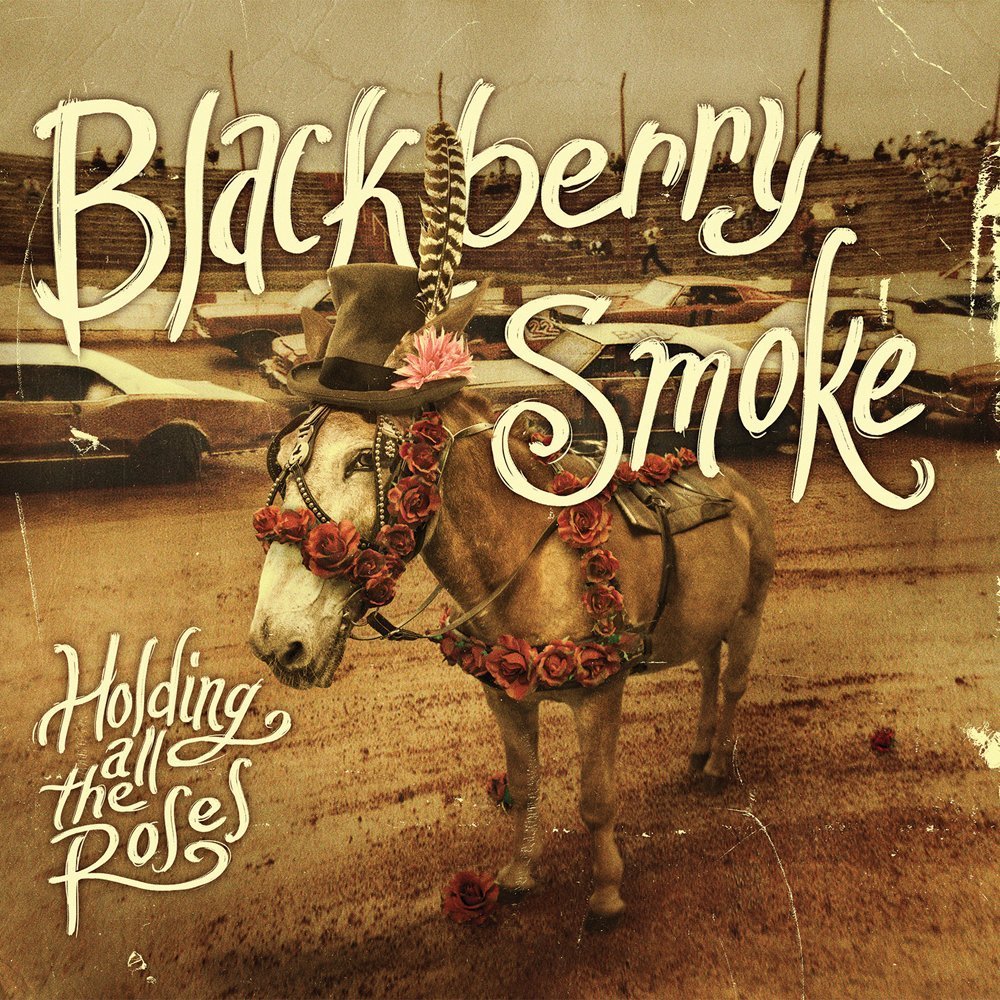 Holding All the Roses, Blackberry Smoke's debut for Rounder Records, has debuted in the coveted #1 spot on Billboard's Country Album Chart. The album, which sold 19,614 copies in its first week of release (according to SoundScan), also landed at #7 on the Rock Album Chart, and #29 on the Top 200 Album Chart.
John Virant, President of Rounder Records, remarked,  "All of us are very proud and thrilled to be partners with Blackberry Smoke. Their continued growth and success are a true testament to the deep connection they have with their fans."
Upon hearing the news, Blackberry Smoke's Charlie Starr said, "It's exciting to see the new album doing well. We are proud of it, and we want to thank our fans for their support."
"Bottom line, Blackberry Smoke made an excellent album," says Ken Levitan, Founder and Co-President of Vector Management.  "This band works hard, tours consistently and they've always had a great relationship with their growing fan base, who in turn are extremely supportive.  Along with the support of everyone at Vector and the Rounder and Concord Music Group team, I'm thrilled that everything came together and resulted in great first week sales and a #1 chart position."
"Blackberry Smoke continues to be one of the most hardworking, accessible, and engaging bands working today. They know their fan base, and who supports them. They are establishing a body of work that will serve as validation for a long time to come, but having a number one album sure helps," said Trey Wilson of Vector Management.
Holding All The Roses, which was produced by three-time Grammy® winner Brendan O'Brien, has received high praise from critics. Writing in the Boston Globe, Sarah Rodman called the album "the sound of a band thrillingly coming into its own," while All Music's Thom Jurek notes "the band's writing prowess has evolved almost beyond measure here…Holding All the Rosesdelivers on every promise Blackberry Smoke have made to themselves and their fans." Guitar World's Damian Fanelli pronounced it "simply irresistible." The UK's Mojo raves "The Atlantan quintet's marriage of country picking, AC/DC swagger and Skynyrd-style backwoods balladry is delivered with such joy and conviction that you can't help but roll over."
Holding All The Roses is Available Now:
Amazon: http://smarturl.it/BSmokeHATRcd
iTunes: http://smarturl.it/BSmokeHATR
Watch the video for "Too High:" http://vevo.ly/Ki439f
www.blackberrysmoke.com
Facebook: https://www.facebook.com/BlackberrySmoke
Twitter: https://twitter.com/blackberrysmoke (@blackberrysmoke)
Instagram: @blackberrysmoke