HYPERDOSE Releases Official Music Video for "Undeniable"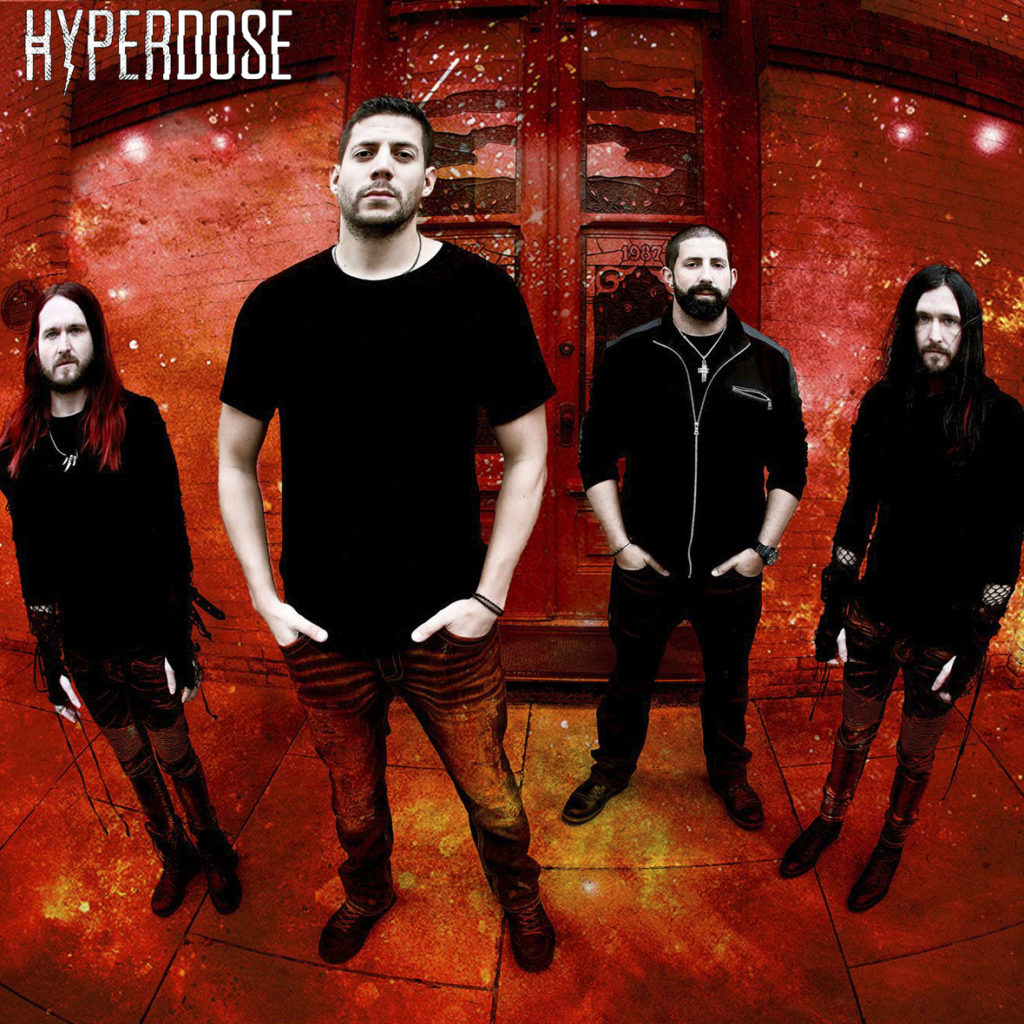 Active Rock Band HYPERDOSE has released the official music video for "Undeniable." Directed by Adrienne Beacco, "Undeniable" is off of the band's 2018 released EP, DISASTER.
"It's Undeniable that there's an existence that assembles our memories and desires. We connect, attach, & detach continuously. The remnants evolve, devolve, & remain. Can we find a way in? a way out? or does fate make the choice?" – HYPERDOSE
Download / Stream "Undeniable" Online:
APPLE | SPOTIFY | AMAZON | GOOGLE
From the traces of the 2016 release of "Impact," the American Active Rock Band, "HYPERDOSE" has deployed a remarkable sequel. On January 18th, 2018 Hyperdose released the New 2018 EP, entitled, DISASTER, recorded again at Crosstrax Studios in Memphis, TN with Grammy Nominated Producer Justin Rimer (12 Stones, Saving Abel, Wayland, Full-Devil Jacket).
Disaster spawns an animated narrative engaging the listener to the deepest levels of hostility, battle & response. The outset song, "Disaster (Roll with the Punches)" vividly describes our world of defeat and digression, but only to inspire to "Roll with the Punches." The forefront delivers heated and strong spirited vocals interwoven with shambolic and layered guitar riffs on a pillar of pillaging drums and spine-rattling bass. Each track explores its own panoramic view of emotional encounter.
"Undeniable" hits as a dynamic ballad sure to pierce the hearts and minds of music lovers. Other titles include "Phantom," "See the Light," and "Vile," all of which have great hard rock experimentation and fallback on the meaning of "Hyperdose." The Debut single entitled, "Take Control" was released April 2015 & features guest vocals from Gabe Aranda of the Modern Act Aranda. The Official Music Video for "Undeniable" is being released September 19, 2019. Adrienne Beacco (Atlanta, GA) was the videographer & editor, with live video being record by Harry Reese (Shiner, TX).
Hyperdose is: Ben Rivera: Vocals Blake Mattea: Guitars Justin Mattea: Bass Angel Delgado: Drums
All songs written and performed by Hyperdose & Justin Rimer.