ROARING TRUTH Release Official Video for "Homesick" Debut, Self-Titled EP Out NOW!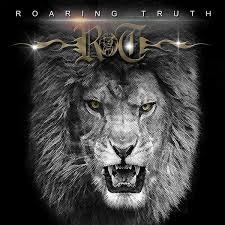 Dallas, TX Heavy Metal band ROARING TRUTH has released the official music video for their single, "Homesick," off of their debut, self-titled EP.
"'Homesick' is a musical journey carried by transcendent melody and churning rhythm that leads the listener along the lyrical pathways of existential crisis and resolution. Come aboard this pilgrimage of power…" – Roaring Truth
Track List: 1. Black Box 2. Homesick 3. Flying Above it All 4. I Remember Today 5. Rebel? 6. Do as I Say
Roaring with thunder born of the tribal roots of metal, Roaring Truth incorporates powerful melodies and scorching riffs in a fresh, yet classic, delivery of energetic metal and hard rock anthems. Formed in Dallas in 2015, they deliver metal and hard rock the way Texas does it- Big, Loud, & Proud! Their first single, "Homesick", as well as their follow-up single "Rebel?", have received radio airplay in Dallas/Ft. Worth on both KNON 89.3 and "The Eagle" 97.1, along with numerous podcasts and internet radio stations throughout the world.
Roaring Truth is: James Jones- Vocals Marty Hill- Guitar Dillon Moses- Guitar Jordan Greer- Bass James Michael McLester- Drums