Borderlands Announce Debut Album and Release "Children Of The Sun" Music Video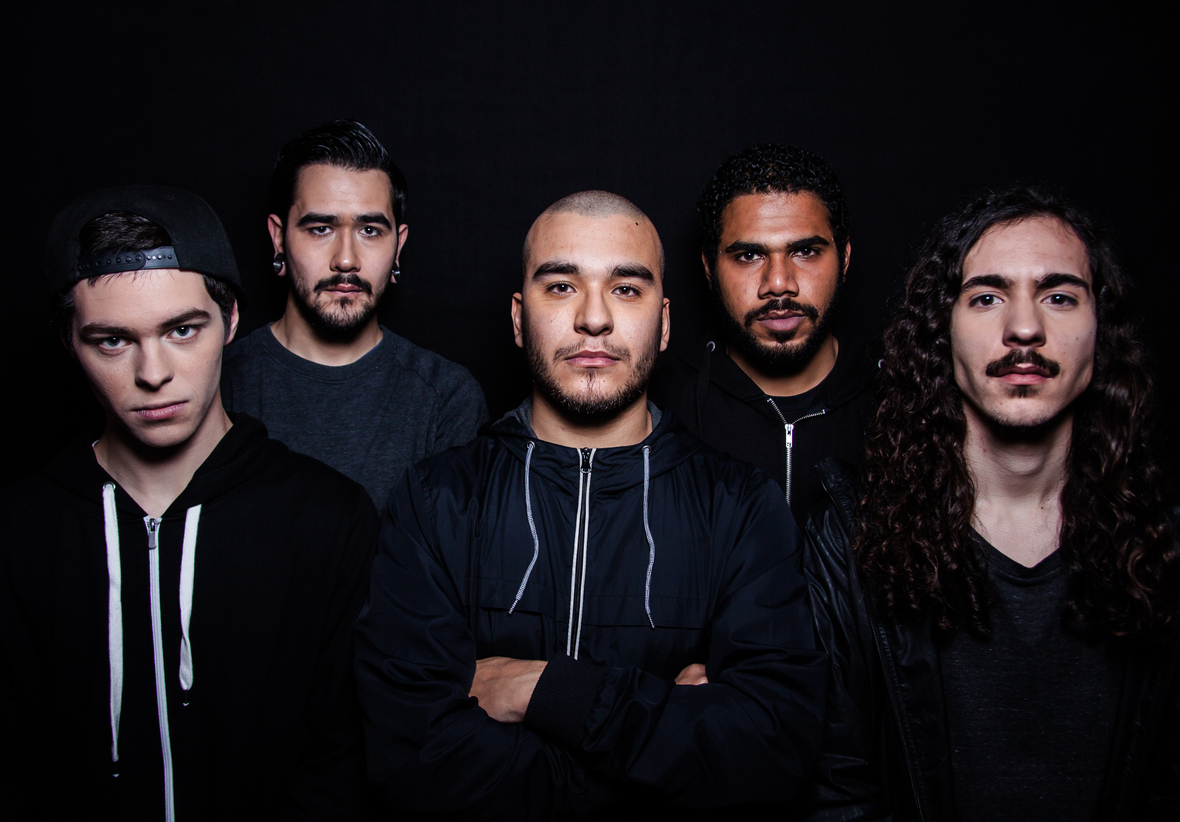 Portuguese progressive metalcore outfit, Borderlands has announced their debut full length, Voice Of The Voiceless set to release June 10th. Mixed and mastered by Nicolas Delestrade who has worked with artists like Betraying The Martyrs and Novelists, helped the quintet find the exact sound they were looking for following their 2012 EP, Awaken Dreamers.
"This album is definitely stepping up our game, we've put a lot of effort into this and hope that everyone enjoys it and loves it as much as we do." – Vocalist, Rui Martins
With the album announcement, Borderlands released their brand new animated music video for the single, "Children Of The Sun". Pre-order a digital copy of Voice Of The Voiceless HERE or for physical copies and pre-order bundles HERE.
About Borderlands:
Borderlands is a Portuguese band from Lisbon, Portugal, formed in August of 2012, and its members are Rui Martins (vocals), Cristóvão Monteiro (Drums), Gonçalo Beco (Bass), Yuri José (Guitar) and Hugo Capelo (Guitar).
The band counts with one EP (Awaken Dreamers, released in November 2012) and a single (Designed Lines, released in October 2013).
Borderlands has a new album coming which goes by name of "Voice Of The Voiceless". After some struggles and the replacement of their singer, the band now believes to be in the right path and thinks that this album will be the step up.
Connect with Borderlands: