Sing It! An Interview With Sydney Schmier From Stereo Jane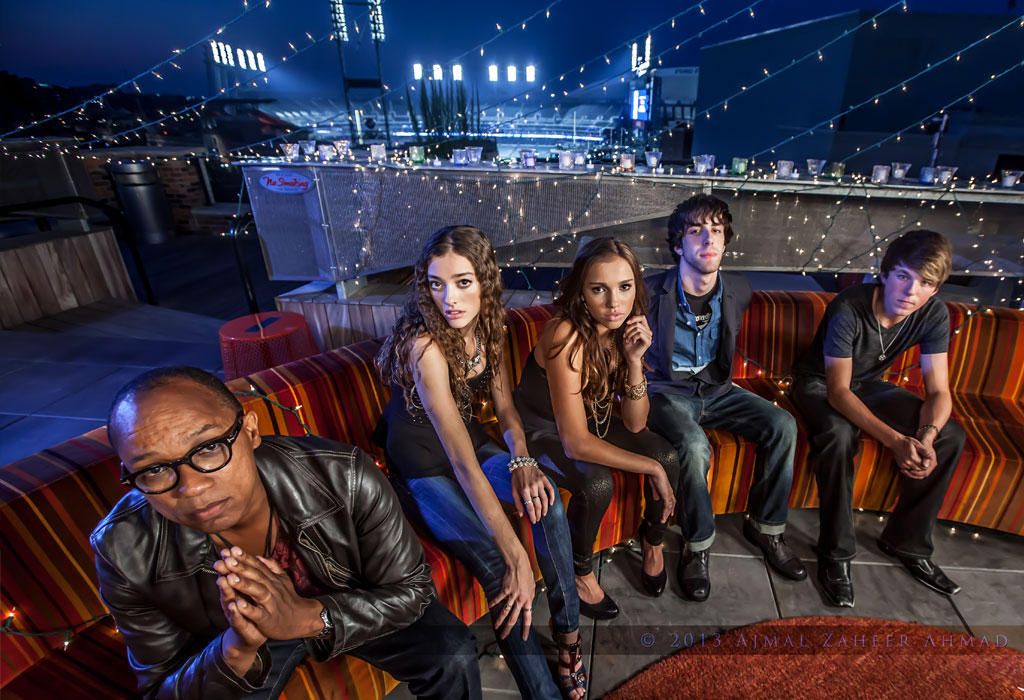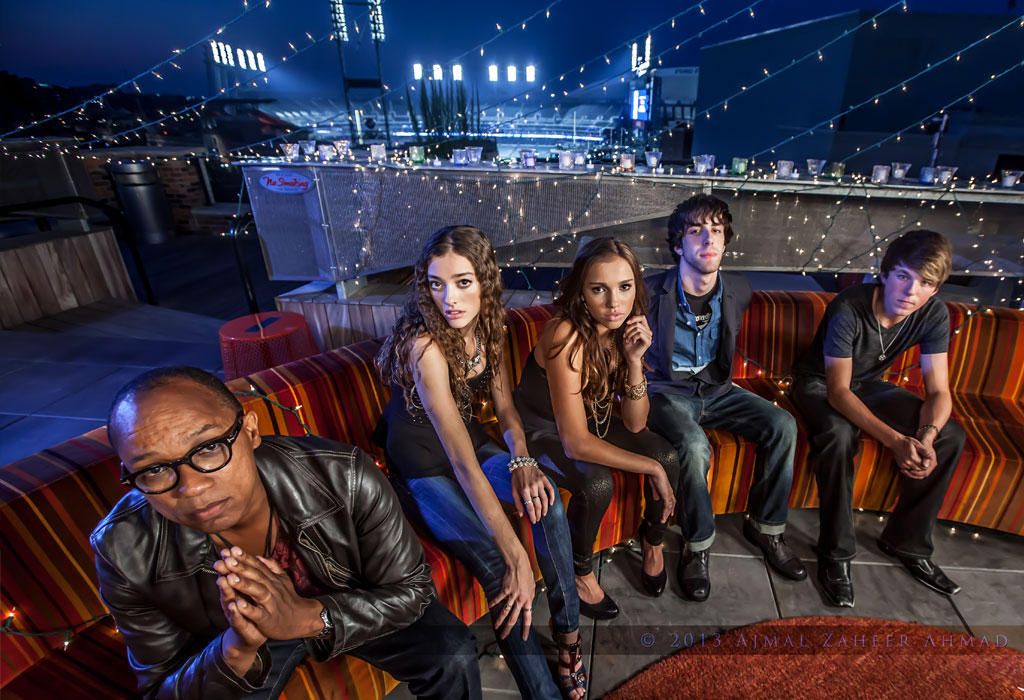 If you follow the site at all, you'll know that we don't cover a lot of pop music here at Unsung Melody. Why? Well, most of it is overproduced, candy coated, lyrical goofiness. Recently though, I found a young band that caught my ear. That band is Stereo Jane. What intrigued a rocker like myself you ask? How about 16 year old female twins in a band influenced by Paramore, singing a song that inspires, within a video that is incredibly beautiful? That's exactly what you get with their first single titled Sing It. If that's not enough, vocalist Sydney Schmier made a statement that ultimately decided that this was a project we could get behind. She said that she can't imagine singing songs that she didn't write. That's music to my ears.
Listen to the entire Sydney Schmier interview below:
[ca_audio url_mp3="http://www.unsungmelody.com/wp-content/uploads/2013/11/Sydney-Schmier-from-Stereo-Jane.mp3″ url_ogg="" skin="regular" align="none"]
Today I'm joined by a very talented young lady. Sydney Schmier, the vocalist for Stereo Jane joins me. First off, thanks for taking the time to speak with me today and welcome to the Unsung Melody family.
Thank you.
For most everyone, this will be an introduction for your band. So, let's get a little history lesson going here. Tell me about how Stereo Jane got to this point as a band.
Well in the past, we've had a lot of different people in the band, but we put an ad in the paper, got a couple of different people. Our current bass player is my Dad's old bass player, so that's how we got him. Then we put ads in the paper for everyone else and that's how we got together.
You recently changed the name of the band to Stereo Jane. What prompted the switch?
Well, I feel like we grew out of the old name. We wanted something that was timeless. So, we decided to go with Stereo Jane. Stereo meaning two, because we're twins and Jane is from the books, Dick and Jane. Because we used to read those when we were little.
You're in the band with your twin sister and from the video interviews that I've watched, you seem to have a really great relationship. Tell me a bit about your sister and what she means to you and the band.
Well, we've always had our ups and downs, but we do love each other and we try to get along as well as we can. When we were little, we really wanted to make a band, because it was something fun that we could do together and we've obviously kept it up and we still love it to this day. I just love playing with her.
Give me a little insight into your musical background.
I love Aretha Franklin. She's one of my inspirations. I used to listen to her all the time when we were little. Also, there is Sheryl Crow. That's one of the musicians I have grown up with too. Currently one of my favorites is Hayley Williams from Paramore. She has a concert coming up on Thursday and I really want to go, but I can't.
That's a bummer. Aretha has some big shoes to fill, so you keep aspiring for that and you'll be alright. You have a guitarist that a lot of people will know from a movie (School Of Rock). Tell me a bit about Joey and how he became a part of the band.
We were trying to find a guitar player, as we didn't have one a couple months ago. We contacted his Dad and he said, "My son's a pretty good guitar player. I think you guys will like him." We actually just found out that he was in School of Rock and that was just an awesome bonus. He's an amazing guitar player. One of the best I've ever seen.
I'll be honest, we don't cover a lot of pop oriented music on my site. One thing that you said in an interview though, really changed my mind about Stereo Jane. You said that you can't imagine singing songs that you didn't write. I truly hope you keep that mentality and stay true to who you are.
Yeah, definitely. I love writing. It's something that I feel like you have to be the one who's writing it. It can't be someone else's words or else you can't sing it and mean it.
I can't argue with that point at all. I hope you can stay true to that as long as you want to.
I will. Thank you.
You are now 16 years old, I believe, and in my opinion, you have an extremely bright future. We've only heard the single Sing It so far, when can we expect to see an album release?
We're actually working on our album right now. We were just deciding on which songs to choose from. We have about thirty, so we had to narrow it down to around ten. That was actually so hard for me. I just love all of our songs, because I love playing all of them. We should have our album in a couple of months.
Speaking of Sing It, did I see where you wrote that song in 7th grade?
Yes actually.
Wow! Tell me what inspired the song for you.
When I was in 7th grade, I had a hard time. I was being bullied. I just didn't feel like I was a part of anything and I really wanted to get my lyrics out, to get my feelings out by writing a song. It actually helped me so much. It just got me through so much. I just had to get my words out in the song and write about standing up for yourself. Being who you are and singing out loud.
Music, in my opinion, is very therapeutic. So that's very cool. You worked with Exxodus Pictures on the video and it is quite the production and is very inspirational. How did that partnership come about?
Actually, they found us. They contacted us and we met for coffee. We had a little a little discussion about their new movie that's coming out called Jinn. We wanted to discuss having a song in it. It's really a great movie that's about to come out in a couple of months, but we wanted to have one of our songs in it. So we basically just moved on from there. We had more meetings. We talked about actually having a music video and it just became this big thing. We really wanted to make a music video, so on top of having a song in the movie, we have the music video.
The video itself, was that something that was pitched by Exxodus or was that your guys idea, as far as the storyline goes?
We didn't have an initial storyline. We just made it up together through a series of meetings. Probably around ten meetings at different coffee shops. (laughter) We came up with the concept together, just brainstorming. It was a little different at first, but we ended up going with the second one and we all thought that was the best one.
Alright Sydney, I always end things on a random question. It's kind of a tradition around here. So, here goes yours; I'll pit you against your sister for this one, who's the better dancer?
Oh gosh. (laughter) Here's the thing. My sister Emilia, she's very tall, but she's very skinny I think she's like my Mom, a ballet dancer. I think she could potentially be a good dancer, she hasn't really taken any lessons. I think she could be a good dancer, but I also think that I'm good at hip-hop dancing, that kind of stuff. I'd say we're about even on that one. I'm not gonna choose sides.
Oh fair enough. Sydney I can't thank you enough for your time. I hope this interview hasn't been too painful. The site and myself wish you and the band absolutely nothing but the best and hopefully, we can see you on the road soon!
Keep up with Stereo Jane below:
Official Site
Facebook
Twitter
Preview or purchase Sing It below:

Stereo Jane – Sing It: