Beginning again. An interview with Brandon Saller from Hell or Highwater.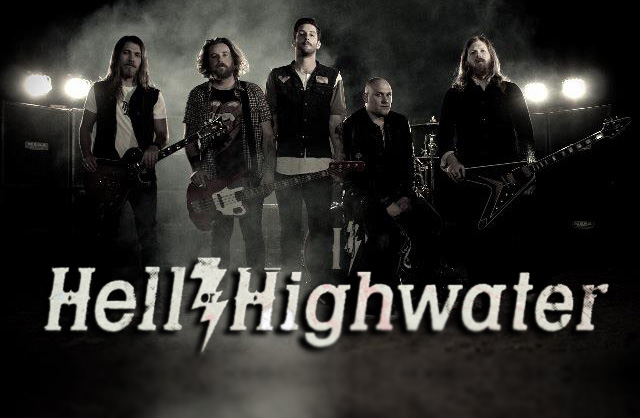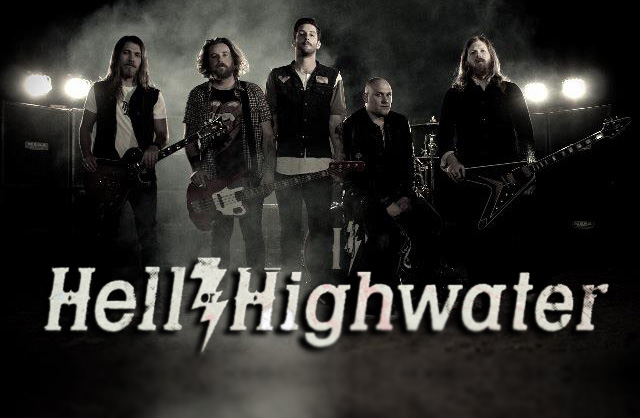 Hell or Highwater is a new project from Brandon Saller. Brandon has been the drummer/vocalist of Atreyu, and he's stepped out front to be the vocalist for this project. While Atreyu is officially on hiatus, Brandon, as with most musicians, had the need to create music. So, Hell or Highwater was born. After a self-release, the band felt there was enough traction to do things right. Enter Pavement Entertainment. They've joined forces to release Hell or Highwater's Begin Again on February 5th. It's a great record and you can check out my review of the album here.
Today, I'm joined by Brandon Saller. Brandon is the vocalist for the band Hell or Highwater. First off, thank you so much for taking the time to chat with us. I'd like to be the first to welcome you to the Unsung Melody family. Let's back track a bit and get a little history lesson going for anyone who hasn't heard the band. Before this band, it's been well established that you were in the band Atreyu. Take us from the hiatus of that band to the formation of this one. How did Hell and Highwater become an actual band?
I had been writing songs that clearly didnt fit for Atreyu. It was material that I really fell in love with. I had recorded 5 songs and planned on releasing some solo material once Atreyu went off cycle. I even played some acoustic shows on tour to showcase the songs. Once the hiatus came into play, I knew I could give it my full attention, so I found a band and we began our journey.
The logo for the band has a certain throwback style, it has an almost AC/DC quality to it. Is that a hat tip to some influences possibly?
We just wanted something iconic and easy to recognize. The bolt has a power to it.
Begin Again is your debut album. You guys did have a self-release with the album, but this the proper release of the album. It's, in my opinion, a tremendous effort and great hard rock album. Is the album name akin to the journey of this band or was there something else?
Absolutely. A lot of the songs deal with self worth, re-invention and a rejection of fear. We all begin again. The title relates to everyone.
Gimme Love is the first single from the album. Are you pleased with the reaction at radio so far?
Absolutely. The song has built momentum with only itself backing it up. There's no big radio budget. It's just the music. It's rad to see people reacting positively and radio stations be leaving in something new.
Let's talk about the video for a second. Well, specifically, the car. I'm loving the diamond plate interior! Tell me more about that beauty. Is it yours?
The car is Joeys dads. It's 72 Ford Maverick. He let us show it off. He actually makes a cameo as the cigar smoking mustache rocking spark thrower. He's incredible.
You guys are out on the road with The Darkness. Tell us a bit about the tour.
It's the most fun we've had on tour. They are so awesome and the crowds have been so fun. It really is an ideal tour for us.
You are the vocalist in this band. Being a drummer/vocalist in the past, was it a difficult transition not having sticks in your hands?
It really just gave me a chance for freedom. I'm finally out of my cage.
When did you find your voice and realize that you really wanted to make a go of this?
As a song writer, you create things that you become proud of. I was just so happy with what was coming out, that I couldn't let it go to waste.
I read where you have enjoyed going through the struggles of being a new band again and watching it grow. Watching those things happen to something you created has to be a tremendously gratifying experience. Having been in a band that has been on top, and being another band obviously on the way to the top; Which is a more gratifying experience in your eyes, the journey or the destination?
The climb is incredible. I love being humbled. I love proving myself, as do we all. It's easy at the top, but it's more gratifying getting there.
Alright, I always end on a random question. So, you can't escape it. For yours, since I mentioned a car earlier, I thought I'd go automotive related. You are offered your choice of a '65 Mustang or a '65 Aston Martin, obviously you can't go wrong with either, but what do you choose and why?
Mustang. Loud. Muscle.
Brandon, I thank you so very much for joining us. The site and myself wish you and the band absolutely nothing but the best.
Keep up with Hell or Highwater below:
HellorHighwaterOfficial.Com
Facebook
Twitter
Check out the video for Terrorized in the Night by Hell or Highwater below:
Check out the video for Gimme Love by Hell or Highwater below:
Click the album cover to preview or purchase your copy from Amazon below: